Ledig stilling ved UiT Norges arktiske universitet
Staff Engineer at the Department of Medical Biology
Deadline 03.04.2019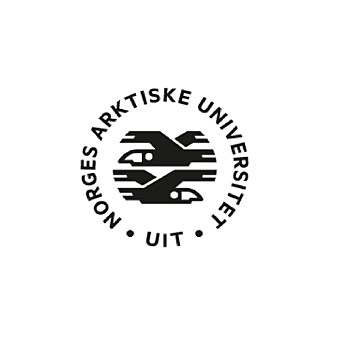 UiT The Arctic University of Norway
UiT – Developing the High North

UiT The Arctic University of Norway is a multi-campus research university and the northernmost university of the world. Our central location in the High North, our broad and diverse research and study portfolio, and our interdisciplinary qualities make us uniquely suited to meet the challenges of the future. At UiT you can explore global issues from a close-up perspective.

Credibility, academic freedom, closeness, creativity and commitment shall be hallmarks of the relationship between our employees, between our employees and our students and
between UiT and our partners.

The Faculty of Health Sciences

The Faculty of Health Sciences is a national innovation which brings together a wide range of health-related education pathways. This lays the groundwork for a unique level of interdisciplinarity and innovation in health education and research. We work closely with northern services in order to find solutions for tomorrow's challenges.
About the position
UiT the Arctic University of Norway, Faculty of Health Sciences, has a vacant substitute position as a staff engineer for approximately one year and appointment as soon as possible.
The Faculty of Health Sciences hosts all health-related studies at UiT. The Faculty has an excellent research profile, is increasing its research output and works closely with the various aspects of health care in the region, and in particular with the University Hospital of North Norway (UNN).
The current position is associated with the Research Group Stem Cell Aging and Cancer, headed by Dr. Lorena Arranz at the Department of Medical Biology. The main focus of the group is the study of the bone marrow niche and its role in haematopoietic malignancies.
The successful candidate will provide technical assistance and actively participate in the research group's projects.
Contact
Details of the position can be obtained from the research group leader Lorena Arranz:
Qualifications
Relevant education at minimum bachelor level within relevant research area is required.
Applicants should have background in haematopoiesis and the hematopoietic stem cell (HSC) field, including FACS immunophenotype and functional assays of self-renewal, proliferation and differentiation ex vivo.
Experience with basic methods in molecular and cell biology, including extraction of DNA/RNA, qRT-PCR, immunofluorescence, immunohistochemistry, are also required.
Experience with mouse models of haematopoietic diseases, processing of human peripheral blood samples for CD34+ cell enrichment and some knowledge of the HSC niche will be an advantage.
Applicants must be proficient in English language. Knowledge in Norwegian language will be an advantage.
Application
The application must include:
Cover letter including a short description of interests and reasons for applying for the position
CV containing a complete overview of education, experience, professional work, and references
Diplomas and certificates
Applicants can expect to be called for interview. Please provide 2 references.
Terms of employment
We can offer an amenable social work environment, flexible working hours and excellent opportunities for professional development.
The salary will be awarded according to the Norwegian Civil Service wage scale, code 1085 staff engineer. There is a 2% compulsory contribution to the Civil Service pension fund.
Other information
At the UiT, we emphasize diversity and encourage all qualified applicants to apply regardless of age, gender, disability, national or ethnic origin. The University places emphasis on adapting working conditions for employees with disabilities.
Questions concerning the work environment, including work-site dimensions and characteristics, health care, opportunities for flexible working hours, and part time work may be directed to Dr. Arranz.
The appointment is made in accordance with State regulations and guidelines at UiT. At our website, you will find more information for applicants.
We process personal data given in an application or CV in accordance with the Personal Data Act. You may request to not be registered on the public list of applicants, but the University may decide that your name will be made public. You will receive advance notification in the event of such publication.