LEDIG STILLING PÅ HØYSKOLEN KRISTIANIA
Trial manager (prosjektkoordinator)
Deadline: 17.10.2021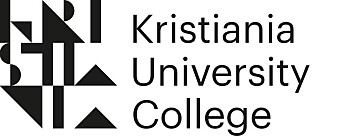 Kristiania University College
Kristiania University College offers study programs in management, organization, marketing, communication, computer science, information technology, health sciences, innovation and creative arts. Kristiania University College is Norway's largest independent comprehensive university college with its 18,000 students and a large education offering in Oslo, Bergen and online. Our mission is to strongly contribute to the country's social and economic development through problem-driven and applied knowledge development and dissemination, in close cooperation with society at large.
An exciting opportunity has arisen at the School of Health Sciences, Kristiania University College (KUC), for a study manager who has experience in managing in clinical trials or related research studies. You will join an enthusiastic research team working on a trial of an intervention featuring supported employment placements for helping people with pain to return to work.

The project is a collaboration between KUC, OsloMet, University of Warwick (in the UK), the Norwegian Council of Musculoskeletal Research, and Manpower AS.

Within this trial, we will train case managers to assess work ability, identify obstacles to working, provide support and practical advice, match people to a six-week work placement (provided by Manpower), and help agree a work plan. During the placement, the case manager will support both the individual and the employer, and refer to work-focused health care if necessary.

The post holder will be responsible for the day-to-day management of the trial and ensuring an efficient flow of communication between all partners, and working closely with case managers. The post holder will also help manage a cohort study of people who will not receive any intervention, but who will be monitored in terms of care they receive and their health, and health and social care resource use, outcomes. The successful applicant will have the leading role in planning, coordinating and completing the project. The successful applicant will have excellent communication and presentation skills, together with the ability to organise and motivate others. They will demonstrate flair, enthusiasm, innovation and leadership when faced with challenges and will provide strategic, tactical and operational management skills in the planning and execution of the project.

Previous experience in the management and co-ordination of clinical trials is desirable but not essential; however, appropriate academic and/or vocational qualifications are necessary.

Responsibilities
The overall efficient day-to-day management of the trial.
Recruitment, retention, training, appraisal and supervision of trial team members.
Establishment of procedures to ensure adherence to trial protocols and administrative requirements.
Ensuring the timely recruitment of trial participants with subsequent efficient and effective data management.
Monitoring trial progress to ensure compliance with and adherence to the project plan and to identify, evaluate and rectify problems.
Management of the trial budget(s) and maintenance of the accounts.
Act as the point of contact for all external and internal agencies.
Co-ordinate the preparation and publication of data, reports and information, ensuring that they meet legislative, contractual and ethical requirements.
Understand the requirements of the various controlling bodies, agencies and frameworks, guiding the project in conforming to those requirements and coordinating any necessary audit processes.
Liaison with the Trials Steering Committee and Data Monitoring and Ethics Committee with a particular view on compliance with Research Governance, Good Clinical Practice, Data Protection and Ethical Requirements.
Provision of regular and ad hoc information, both written and verbal, to all the trial participants and sponsors, to include reports, updates, guidance, preformed commitments and possibly a newsletter.
Work with the Chief Investigator to ensure that the trial is meeting its targets, is producing meaningful output and to predict and plan any changes that warrant requests to changes in protocol, funding or time.
Ensure the inclusion of consumer group representatives at the appropriate levels and times.
Planning and supporting the meetings and work of the various groups and bodies associated with the trial.
Creation and maintenance of all trial files, including the trial master file, and oversight of site files.
Assurance that personal and confidential information is restricted to those entitled to know.
This is a three-year post and may be offered between 40 % to full-time depending on circumstances.
Essential criteria
Undergraduate degree in relevant discipline (e.g. Health Services Research, Epidemiology, Statistics, Health Economics, Medicine, Pharmacology, Biology, Public Health, or Primary Care)
Desirable criteria
Demonstrated understanding and experience in clinical trials
Master's degree or PhD in one of the relevant areas listed above
Motivation and ambition to make a personal contribution to health research
Excellent communication skills to allow efficient interactions with collaborators
Team player with the ability to work with others in a collegiate and collaborative environment
Ability to effectively organise, manage, prioritise, multi-task, and work independently
Demonstrates inclusivity and respect for all
We offer:
A vibrant research community
An inspiring, friendly and inclusive working environment
Attractive welfare arrangements
Working in downtown Oslo, Norway
How to apply
Cover letter (in English).
CV (summarizing education, positions, pedagogical experience, administrative experience and other qualifying activity).
Complete list of scientific publications.
Copies of educational certificates and diplomas. Diplomas issued in other languages than Scandinavian or English must be provided in the original language as well as in an English translation.
Names and contact details of 2-3 references (name, relation to candidate, e-mail and telephone number).
Application deadline: October 17th 2021.
Applicants should be available for interview on October 20. The position will become available on or after November 1, 2021.
Only applications received through our application portal will be considered
Contact: