LEDIG STILLING PÅ HØYSKOLEN KRISTIANIA
Postdoctoral position in health sciences
Deadline: 24.05.2022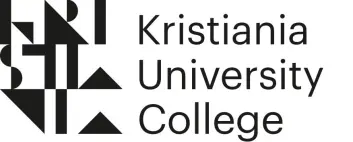 Kristiania University College
Kristiania University College offers study programs in management, organization, marketing, communication, computer science, information technology, health sciences, innovation and creative arts. Kristiania University College is Norway's largest independent comprehensive university college with its 18,000 students and a large education offering in Oslo, Bergen and online. Our mission is to strongly contribute to the country's social and economic development through problem-driven and applied knowledge development and dissemination, in close cooperation with society at large.
Applications are invited for a postdoctoral position in health sciences at the Institute of Health Sciences, Kristiania University College (KUC), in Oslo.
The researcher will conduct a process evaluation of a trial of an intervention that features supported employment placements for helping people with pain to return to work; model predictors of sustained return to work; and conduct an economic evaluation of health and social care resource use as part of a cost-effectiveness analysis. The researcher may also be involved with investigating what usual care is received by people who are unemployed with persistent pain. The programme of work is part of a Research Council of Norway funded project entitled "Returning people with persistent pain to work using Individual Supported Employment placements (ReISE)".
The project is a collaboration between KUC, OsloMet, University of Warwick (in the UK), the Norwegian Council of Musculoskeletal Research, and Manpower AS. Within this project, we will train case managers to assess work ability, identify obstacles to working, match people to a six-week work placement (provided by Manpower A/S), help agree a work plan, and provide support. The case manager may to refer to existing work-focused health care if necessary. We will measure sustained return to work and a series of secondary health outcomes. The researcher will contribute as part of the team to the management of the trial, as well as a cohort study in which the trial is nested
The post would most ideally suit a researcher with prior experience in either clinical trials, persistent pain, process evaluation, statistical modelling and/or health economics.
The postdoctoral fellow will be employed in a two-year position at the School of Health Sciences at KUC and work closely with a PhD student who will be working on related topics. The researcher will join the Chronic Pain and Research Methods research group at KUC, as well as the MUSK research group at OsloMet.
KUC (est. 1914) has enjoyed rapid growth and development over the past three-years, with increasing grant income. Kristiania has a modern infrastructure that is adapted to research and education in downtown Oslo. The school has excellent library facilities, both electronic and physical. We will work with Professor Martin Underwood from University of Warwick, which is ranked within the top 100 universities in the world and has a large portfolio addressing common chronic MSK disorders. Professor Underwood, is known for work on large trials of interventions for persistent pain. We will also work with Professors Margreth Grotle and Ira Malmberg-Heimonen from OsloMet, and its Centre for Work Inclusion (KAI). KAI was established in partnership with the Norwegian Labour and Welfare Service (NAV), in 2017 with the goal of producing and disseminating knowledge to increase the employment opportunities of groups outside, or on the margins of, the labour market. Grotle and Malmberg-Heimonen have led multiple clinical trials in this area. Additionally, we will work with Professor Kim Burton, OBE, whose contributions to health and work are internationally renowned. Manpower, which has 33 offices across Norway, will provide work placements for the intervention. The Norwegian Council of Musculoskeletal Health offers the facility of its large network of user-groups and professional organisations and will help organise user input. Professor Robert Froud, at KUC, will have the responsibility for the researcher. Froud is a health researcher who has previously conducted a feasibility study of this intervention in the UK.
Essential criteria
PhD in relevant discipline (e.g. Health Services Research, Epidemiology, Statistics, Health Economics, Public Health, or Primary Care)
Desirable criteria
Good/growing publication record
Demonstratable understanding and experience in clinical trials, modelling, process evaluation, or economic analysis
Motivation and ambition to make a personal contribution to health research
Excellent communication skills to allow efficient interactions with collaborators
Team player with the ability to work with others in a collegiate and collaborative environment
Ability to effectively prioritise and work independently
Demonstrates inclusivity and respect for all
We offer
A vibrant research community
An inspiring, friendly and inclusive working environment
Attractive welfare arrangements
Working in downtown Oslo, Norway
How to apply
Cover letter (in English)
CV (summarizing education, positions, pedagogical experience, administrative experience and other qualifying activity)
Complete list of scientific publications
Copies of educational certificates and diplomas. Diplomas issued in other languages than Scandinavian or English must be provided in the original language as well as in an English translation
Names and contact details of 2-3 references (name, relation to candidate, e-mail and telephone number)
Application deadline: May 24th 2022.
Applicants should be available for interview in June 2022.
Only applications received through our application portal will be considered
Kontaktpersoner: