Ledig stilling på Høyskolen Kristiania
PhD Research Fellow within Leadership and Communication Styles of Country Leaders in the Novel Coronavirus Outbreak
Deadline: 30.05.2020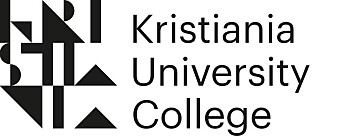 Kristiania University College
Kristiania University College (founded 1914) is an educational foundation with campuses in Oslo and Bergen, and online. We are an accredited college with 10,000 students, 600 employees, and currently four academic schools offering more than 100 programmes with studies in leadership, organisation, technology, marketing, communication, health and creative arts. We have had a formidable growth in recent years, and we will continue to expand. Our ambition is to become Norway's first private independent university.
Kristiania University College is offering a fully funded Ph.D. fellowship in Communication and Leadership Studies focusing communication and leadership in health. The successful applicant will be included in a team of researchers with ambitious plans to further develop research and pedagogical activities related to Communication and Leadership Studies at the university college.
The PhD project is a part of the research project "Leadership and Communication Styles of Country Leaders in the Novel Coronavirus Outbreak", that aim to identify the leadership challenges and dilemmas faced by the country leaders during Novel Coronavirus outbreak. Furthermore, to identify the leadership and communication strategies utilized by the country leaders, to measure the impact of the implications of these strategies, and to identify how challenges and strategies utilized during Novel Coronavirus outbreak differ based on the democratic governance of the country and type of the sectors. We search for a candidate with a good academic understanding of health administration, public health, media, strategy and leadership models.
Examples of research questions that could be addressed:
What are the leadership challenges and dilemmas faced by the country leaders during Novel Coronavirus outbreak?
What are the effective and ineffective leadership and communication strategies utilized by the country leaders during Novel Coronavirus outbreak?
What are the leadership and communication strategies of the leaders of the country in their relations with the leaders of the opposition parties?
What should be the recommended leadership and communication models to be applied in outbreaks?
The candidate need to have:
Motivation to work as part of an effective international and multidisciplinary team
Strong willingness to work primarily analytically for the duration of the PhD project
Interest in learning and developing new leadership and communication models
Independence and self-motivation
Good communication skills
Conditions:
This position requires a Master's degree (or equivalent training) in communication, leadership, business, health administration, health communication or public healthin communication.Currently Kristiania University College does not offer a Ph.D.-programme.
Consequently, the selected candidate must be admitted to the Ph.D.-programme of a collaborating university, University of Bergen, Faculty of Social Sciences, NORD university, Business school or OsloMet. Confirmed admission to the Ph.D. programme must be available at the latest six months after signing the employment contract.
To be accepted for these programs, it is required with a relevant 180 ECTS bachelor's degree, and a relevant 120 ECTS master's degree (or integrated bachelor and master) with minimum 30 ECTS master thesis, and with grade similar to the Norwegian/European grade B or higher in average and for the master thesis. The candidate must have proficiency in both written and oral English and Norwegian (must be documented).
The application must hold:
Motivation letter for the position
Approved Diplomas and Transcripts (in Scandinavian or English language)
CV
At least two references
Master thesis
A list of publications and academic work (if applicable)
A proposal (in English) for a research project of five to seven pages that includes a brief overview of the specific issue the applicant wishes to focus on; ideas regarding planned subprojects and how they relate to the overarching goal of the project; reflections on methods and theoretical perspectives.
We offer:
The Ph.D. research fellowship period is 3 years.
Working place is School of Health Sciences, Kristiania University College.
The School is located in downtown Oslo, with numerous amenities, recreational spaces, and urban fun right next door.
Salary is estimated to be between 450,000 and 480,000 NOK a year.
Kristiania University College welcomes and encourages applications from diverse backgrounds. Women and persons with minority background are particularly encouraged to apply.
Application deadline: May 30th 2020
Kontaktpersoner: