LEDIG STILLING PÅ KRISTIANIA
PhD fellowship in Commmunication and Leadership
Deadline: 03.11.2023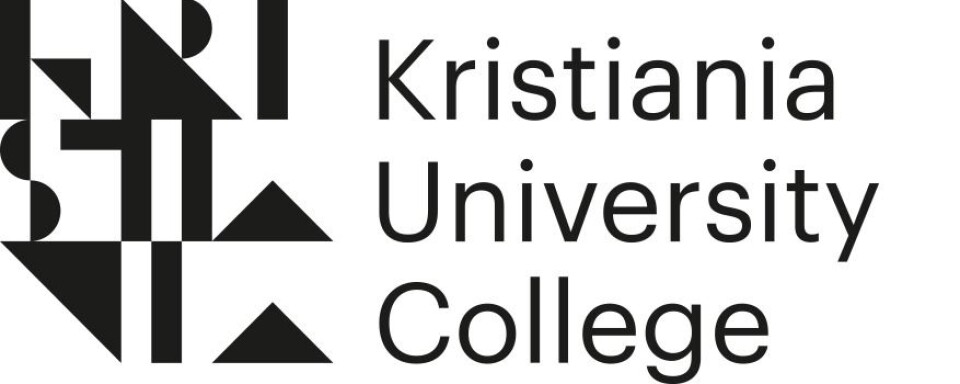 Kristiania University College
Kristiania University College offers study programs in management, organization, marketing, communication, computer science, information technology, health sciences, innovation and creative arts. Kristiania University College is Norway's largest independent comprehensive university college with its 18,000 students and a large education offering in Oslo, Bergen and online. Our mission is to strongly contribute to the country's social and economic development through problem-driven and applied knowledge development and dissemination, in close cooperation with society at large.

Kristiania University College is offering a fully funded PhD fellowship in Communication and Leadership. The successful applicant will be included in a team of researchers with ambitious plans to further develop research and pedagogical activities at the university college. The position is for a period of 3 years. The candidate will be employed at the School of Economics, Innovation and Technology.

About the position
The PhD position is a three-year fulltime position. It requires 30 ECTS credits of course work and independent research into the project described below. The employment period for the successful candidate may be reduced if the successful candidate previously has been employed in a PhD position.
The successful candidate is expected to live and work in the Oslo region during the project and to take an active part in joint activities at Kristiania.
About the project
Conscientious Business: making sustainability strategies work
Organizations are under pressure from legislators, investors, partners, consumers and citizens to develop sustainability strategies. However, the issue is not simply having a strategy, but how to execute it and embed in into the culture and practices of the organization. This is the focus of this fully-funded PhD Fellowship.
The successful candidate should design a project that fits with the theme of the main project and examine questions like:
How do leaders understand the construct of conscience in a business context?
How do organizations embed conscience into their processes, metrics and culture?
How do leaders manage the relationships with suppliers and partners to align with their conscience and how do they try to influence consumer behavior?
What impact does conscience have on the effectiveness of sustainability strategies?
How do organizations foster conscientious innovation?
How can organizations best communicate and demonstrate conscience to their stakeholders?
Qualifications and personal qualities
An applicant must have:
Master's degree (ECTS or equivalent) in Innovation, Leadership, Communication, Sociology, Social Anthropology, Marketing, Economics, Political Science or Sustainability with a grade B or better on the master's thesis and for the master's degree in total. The master's thesis must be a minimum of 30 ECTS or equivalent.
Relevant 180 ECTS bachelor's degree
Proficiency in both written and spoken English
Knowledge of, and competence in, qualitative research methodologies
Desired qualifications:
A demonstrable interest in the practice of sustainability
Personal qualities:
Curiosity and strong motivation to do independent research
Good communication and cooperation skills
Excellent analytical skills
Ability, desire and capacity to work independently, systematically, and purposefully
Emphasis is placed on personal suitability for the position.
Your application must include:
A short cover letter (max 2 pages) including a brief account of you research interests and motivation for applying for the position.
Official Transcripts and Diplomas in a Scandinavian or English language. If the original is in another language both the original and an English translation should be submitted.
CV
Master's thesis
The names and contact information of two reference persons. (One should preferably be the main supervisor/advisor for the master's thesis)
A proposal for a research project of a maximum of five (5) pages. See here for template
Kristiania will only process applications submitted through our electronic recruitment system, and all documents must be uploaded for your application to be considered. The documents must be in English or a Scandinavian language. Translations must be authorized. You must present originals during a potential interview. Kristiania conducts document verification to ensure a genuine evaluation and fair competition for you as a candidate.
Incomplete applications will not be considered.
The candidate must be accepted to the PhD programme at the latest three months after signing the employment contract. To be accepted for this program, the requirements are a relevant 180 ECTS bachelor's degree, and a relevant 120 ECTS master's degree (or integrated bachelor and master) with minimum 30 ECTS master thesis, and with grade similar to the Norwegian/European grade B or higher in average and for the master thesis.
We offer:
An exciting job in a dynamic professional environment in an organization with ambitions
A pleasant and stimulating working environment with good colleagues
Good opportunities for professional development
Good insurance and pension schemes
Corporate sports teams and training facilities
Modern premises in Oslo city center
The starting salary is 532,200 NOK per year.
Kristiania University College welcomes and encourages applications from diverse backgrounds. Women and persons with minority background are particularly encouraged to apply.
Application deadline: 03.11.2023
We use Semac background checks in our recruitment process.
For more information about the PhD program, see here.
For more information about the School of Economics, innovation, and Technology see here.
Only applications received through our application portal will be considered
Kontaktpersoner: