LEDIG STILLING VED HØGSKULEN PÅ VESTLANDET
Postdoctoral Research Fellow within responsible innovation and regional development
Deadline: 27.06.2021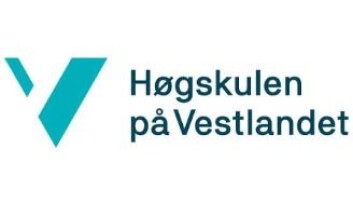 Western Norway University of Applied Sciences
With about 16,000 students, Western Norway University of Applied Sciences is one of the largest higher education institutions in Norway. A broad range of academic programmes are offered at Bachelor, Master and PhD levels, spread out on five campuses Førde, Sogndal, Bergen, Stord og Haugesund.

Our ambition is to build stronger and more solid academic and research environments that will interact nationally and internationally. The aim is to become a recognized actor on the international higher education arena. Increased international cooperation and engagement in externally funded projects will work towards this goal.

The Faculty of Engineering and Science has approximately 270 employees and approximately 3,200 students. The faculty has a broad educational offer at both bachelor's and master's level in engineering and science, as well as PhD education in computer technology. The Mohns Center for Innovation and Regional Development researches innovation and offers master's education in innovation and entrepreneurship. The diving education offers a one-year vocational school education.

The main part of the faculty's activities are in Haugesund, Bergen, Sogndal and Førde, but we also offer decentralized education in Stord.

The faculty's activities are internationally based and take place in close collaboration with regional companies, clusters, health trusts and the public sector, including other institutions in the university and college sector. This applies to research, development, innovation and not least education with student projects at all levels.

The Mohn center is a research and competence center in the fields of innovation and entrepreneurship. The center develops and disseminates research-based knowledge about and for innovation for use in education and regional business development. Through research and close collaborative relationships with regional industries and policy actors , the Mohns Center contributes to a responsible development of the innovation system in Western Norway. The center also coordinates a master's degree program in Innovation and Entrepreneurship and has a central role in the Western Norway University of Applied Sciences work on entrepreneurship among students and staff. The Mohns Center is a dynamic and informal work environment that is developing positively. The center currently has 18 employees.
Western Norway University of Applied Sciences, Faculty of Engineering and Science, has an open position as Postdoctoral Reseach Fellow within responsible innovation and regional development
About the position:
Western Norway University of Applied Sciences has a postdoctoral position within responsible innovation and regional development available for a period of 2 years. The position is affiliated with the Mohn Centre for Innovation and Regional Development at the Faculty for Engineering and Science, Campus Bergen.The candidate will conduct her/his research within the research project RRI2SCALE. The project is funded by EU (Horizon 2020), and you can read more about the project here.
Key duties- and responsibilities:
The candidate is expected to design a robust methodological approach to assist regional Research & Innovation (R&I) governance systems to effectively address sustainable development and economic growth, while simultaneously advancing inclusiveness and quality of life. The role and responsibilities of universities in regional R&I governance systems is in particular highlighted.
Qualifications:
The qualification requirement is a PhD degree within innovation studies. We are looking for candidates that are experienced with research across different forms of innovation (including responsible and social innovation). Experience with regional innovation system analysis is expected. Previous experience with European Union funded projects is desirable. The candidate also need to have good written and oral presentation skills in English.
Application procedure:
To apply for the position, please use the link 'Apply for this job' ('Søk stillingen').
The following documentation should be uploaded as an attachment to the online application:
PhD thesis
CV with list of publications
Diplomas and certificates
Copies of scientific publication (no more than 10)
The applicants will be evaluated by a scientific committee of three members. This evaluation will be based on the documentation submitted electronically via Jobbnorge within the submission deadline. The applicants are responsible for ensuring that all the documentation is submitted before the closing date. It is of utmost importance that all publications to be considered in the evaluation are uploaded as an attachment with the application, since these are sent electronically to the expert panel. If the documents submitted are not in a Scandinavian language or in English, the applicants must submit certified translations of these.
Applications cannot be sent by e-mail or to individuals at the college. Based on the scientific committee's recommendation, a short list of qualified candidates will be invited to an interview.
Salary:
Good occupational pension, insurance and loan schemes from The Norwegian Public Service Pension Fund
Exciting academic environment with the possibility of competence enhancement and development
Opportunities for training within the working hours
The position as Postdoctoral Research Fellow is paid according to the Government's salary regulation, in position code 1354 -Postdoctor.
There is a compulsory 2 % deduction to the pension fund (see http://www.spk.no for more information). The successful applicant must comply with the guidelines that apply to the position at any time.
General information:
The appointment will be made in accordance with the regulations for State employees Law in Norway ("Lov om statens ansatte)". Organizational changes and changes in the duties and responsibilities associated with the position must be expected.
State employment shall reflect the multiplicity of the population at large to the highest possible degree. Western Norway University of Applied Sciences Bergen has therefore adopted a personnel policy objective to ensure that we achieve a balanced age and gender composition and the recruitment of persons of various ethnic backgrounds.
Information about the applicant may be made public even though the applicant has requested not to be named in the list of applicants. The applicant will be notified if his/her request is not respected.
Contact: