LEDIG STILLING VED UNIVERSITETET I BERGEN
Tenure-track position in Political Science, Dept of Government
Deadline: 01.03.2023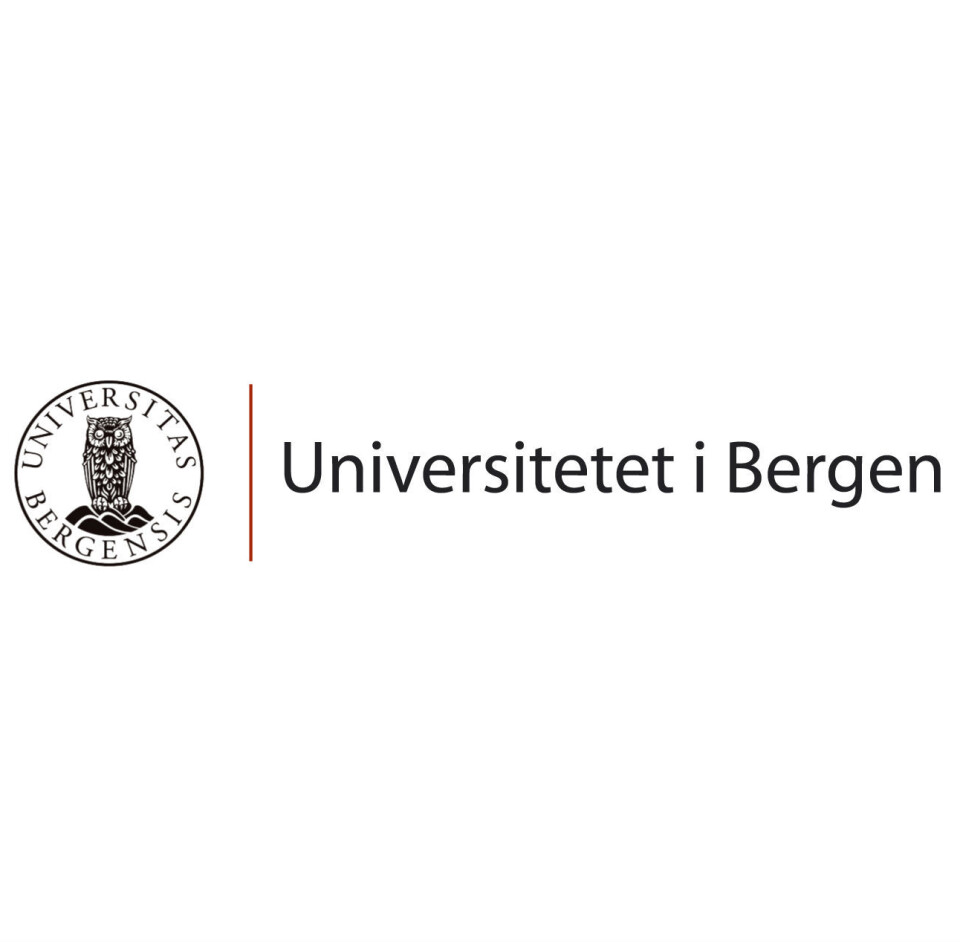 University of Bergen
The University of Bergen is a renowned educational and research institution, organised into seven faculties and approximately 54 institutes and academic centres. Campus is located in the centre of Bergen with university areas at Nygårdshøyden, Haukeland, Marineholmen, Møllendalsveien and Årstad.

There are seven departments at Faculty of Social Sciences. Read more about the faculty and departments.
UiB - Knowledge that shapes society
Through robust and close interaction with the world around us – globally, nationally and locally – we shall be instrumental in building a society based on knowledge, skills and attitudes.
Do you want to take part in shaping the future?
Associate professor
The Department of Government at the University of Bergen wishes to recruit a tenure-track associate professor in political science specializing in the sub-field of political behaviour. This is a 7-year fixed-term position, with the aim of promotion to a permanent full professor position at the end of the period. The Faculty and the Department are committed to facilitating the development of the qualifications needed for promotion within teaching, research, and dissemination for the successful applicant.
We are seeking a candidate with experience in survey and/or survey experimental methodology who is ready to contribute to scientific leadership and development of the Department´s large research infrastructure for online survey research, the Digital Social Science Core Facility (DIGSSCORE).
The Department covers political science, studies of public policy, public administration, democracy and participation, and an organizational approach to political institutions. Research at the Department is organized in research groups. Applicants are advised to consult and familiarize themselves with the department`s general teaching and research profile. The Department has a strong research portfolio spanning political behaviour and institutions, online survey (experimental) methodology, public administration, public policy, law and politics, governance in the global south, the study of organizations, peace and conflict, and gender studies.
Survey data generated at DIGSSCORE are central to the Department's research and education and its use is expected to develop and expand. Currently, DIGSSCORE generates data based on online panels drawn from three core populations in democratic government: Citizens (the Citizen Panel), politicians (the Panel of Elected Representatives), and public officials (the Panel of Public Administrators). The DIGSSCORE infrastructure also includes an on-site lab. The Department is also the national coordinator for the European Social Survey. All research infrastructure is supported by highly skilled, permanent administrative and technical staff.
Work tasks/research field:
We are looking to hire an excellent early career scholar with a PhD in political science or equivalent background. The successful applicant has research plans that will benefit from data to be generated at DIGSSCORE and is expected to contribute to the scientific leadership and development of the research infrastructure(s). The candidate is expected to be able to teach and supervise at all levels at the Department, and to contribute fresh ideas on how to use data generated at DIGSSCORE in teaching. Similar to all other associate professor positions at the Department, half of the position is dedicated to the candidate's own research, while the rest is dedicated to teaching and research leadership.
Qualifications and personal qualities
Applicants
must hold a PhD in political science, or equivalent, obtained within the last 5 years (may be extended due to parental leaves or similar leaves of absence)
must include a 2-page summary of a clear and well-developed research plan for the tenure track period, demonstrating the use of data to be generated at DIGSSCORE
will be assessed positively for research leadership experience, including the ability to obtain and manage grants, appropriate to the career stage
will be assessed positively for experience with supervision and teaching in political science, and any completed formal pedagogical training
must be proficient in English, both oral and written. Knowledge of a Scandinavian language is an advantage, as the online surveys at DIGSSCORE are in Norwegian
The ranking of qualified applicants is based on scientific merits and teaching experience. Ongoing research and future research and teaching plans are also considered, as well as research leadership, administrative experience, and personal qualities.
The selected candidate is expected to live and work in the Bergen region and contribute actively to activities at the department.
Educational competence requirements
Basic pedagogical training and experience in the supervision of students at the university level are normally a requirement for qualifying as Associate Professor (link).
Applicants should document:
any completed pedagogical training. Relevant courses in combination with actual teaching experience can compensate for completed formal course(s) in teaching
skills in planning, implementation, evaluation, and development of teaching and student supervision
Should the successful applicant not have such competence at the time of appointment, they will be required to fulfil such training within the tenure track period. The teaching language is normally Norwegian, but some courses are given in English, and the Department has an English language master's program in Politics and Governance of Global Challenges. The successful candidate must be able to teach in Norwegian or another Scandinavian language within 3 years of assuming office.
About the tenure track position
The aim of employment into a tenure track position is to recruit a candidate for a full time permanent position as a professor. The Faculty and the Department are committed to facilitating the development of qualifications within teaching, research, and dissemination of the successful applicant.
Applicants should have obtained their PhD degree within the last 5 years. This time limit may be extended due to parental leaves or similar leaves of absence
A mid-term evaluation will be carried out at the start of year 4
A final evaluation will be carried out at the start of year 7
A full permanent position as Professor will be awarded if the evaluation at the end of the tenure track period fulfils the criteria for promotion to professor
Within the 7-year period, the successful applicant is expected to
disseminate scientific results at highly recognized conferences and top-ranked academic journals
contribute to the scientific leadership and development of DIGSSCORE
teach and supervise bachelor, master, and PhD students at the department
develop a substantial international academic network
take an active role in writing applications for external funding of research
engage in joint activities at the Department
live and work in the Bergen area
We can offer:
A friendly and academically stimulating working environment
Access to world-class research infrastructure and data generation facilities
Salary as Associate Professor, code 1011, NOK 661400, -. A higher salary may be considered for a particularly well-qualified applicant
Enrolment in the Norwegian Public Service Pension Fund
Access to university welfare benefits
The city of Bergen – a welcoming and well-connected European city with a unique mix of vibrant life and extraordinary nature
Your application must include:
A cover letter stating your motivation for applying, your most important research results, and your teaching experience (2-3 pages)
A Curriculum Vitae
A two-page overview of research plans for the tenure track position
A complete list of publications
Up to five scientific publications and/or research papers at advanced stages of preparation
Certified copies/transcripts of diplomas and certificates documenting award of main degrees (PhD, MA)
A teaching portfolio providing an overview of teaching experience (please fill out this form -to be uploaded with your application), a one-page abstract for a course the candidate would like to develop and teach during the tenure-track period, and pedagogical qualifications
The contact details of at least two references, one of which should normally be the main PhD supervisor
The application and appendices with certified translations into English or a Scandinavian language must be uploaded at Jobbnorge.no.
The closing date is March 1st, 2023.
The application must be marked with: 2023/176
An interview will be a part of the appointment process, and candidates may be invited to give a trial lecture and presentation of research plans. Applications sent to individuals per e-mail, will not be considered.
General information:
More detailed information about the position can be obtained by contacting:
Practical questions about the application process should be directed to HR adviser Gudrun Horvei, gudrun.horvei@uib.no
The state labour force shall reflect the diversity of Norwegian society to the greatest extent possible. Age and gender balance among employees is therefore a goal. It is also a goal to recruit people with immigrant backgrounds. People with immigrant backgrounds and people with disabilities are encouraged to apply for the position.
The University of Bergen applies the principle of public access to information when recruiting staff for academic positions.
Information about applicants may be made public even if the applicant has asked not to be named on the list of persons who have applied. The applicant must be notified if the request to be omitted is not met.
The successful applicant must comply with the guidelines that always apply to the position.
For further information about the recruitment process, click here.