Ledig stilling ved UiT Norges arktiske universitet
Associate professor in Marine Microbial Biotechnology and Bioprospecting
Deadline: 28.11.2019
About the Position
UiT - The Arctic University of Norway (UiT) has an Associate Professor position available within Marine Microbial Biotechnology and Bioprospecting, hosted by the Department of Norwegian College of Fishery Science (NCFS) and affiliated to CANS (CANS). The position is located to the Marine Bioprospecting research group. We offer a competitive start- up package to the successful applicant.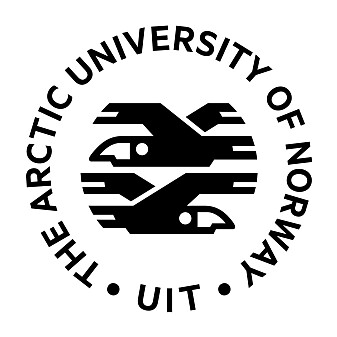 UiT The Arctic University of Norway
The Faculty of Biosciences, Fisheries and Economics (BFE) consists of Department of Arctic and Marine Biology, Norwegian College of Fishery Science (NFH) and School of Business and Economics. The main task of BFE is to conduct teaching and research dissemination at a high national and international level within all relevant fields.

Prioritized research areas are aquatic and terrestrialeco systems, climate, life in the arctic, marine bioprospecting, fish health, seafood products, business and macroeconomics, resources and environment, markets and management of marine resources. The interdisciplinary profile of the faculty provides good opportunity to develop research projects involving several research groups at the faculty according to its strategy.
We are looking for a highly talented candidate with great scientific potential, to strengthen and further develop the current research activities within microbiology in the Marine Bioprospecting research group and CANS. The workplace will be at UiT – The Arctic University of Norway (UiT), campus Tromsø.
Centre for new antibacterial strategies
Centre for new antibacterial strategies (CANS) is a new, large strategic interdisciplinary centre at UiT – the Arctic University of Norway for research, education, innovation and dissemination related to antimicrobial resistance (AMR). CANS currently involves fourteen research groups located at three faculties and covers topics within marine bioprospecting – identification and characterization of new antibacterial activities, design and synthesis of new antibiotics and resistance inhibitors, the evolution and molecular epidemiology of AMR, host-microbe-drug interactions as well as antibiotic stewardship. The centre aims to strengthen current activities, but also support new basic research in novel concepts for sustainable antibacterial activities in AMR-prevention and treatment strategies through new permanent positions.
The position's affiliation
The candidate is expected to strengthen research and teaching activities within the Marine Bioprospecting research group at the Department of Norwegian College of Fishery Science (NCFS) in close collaboration with CANS. The position requires active participation in CANS to build interdisciplinary excellence.
NCFS is one out of three departments at the Faculty of Biosciences, Fisheries and Economics (BFE), UiT. BFE has approximately 470 employees, host 21 research groups involved in international collaborative projects, support study programs at Bachelor's, Master's and PhD levels, and provide access to advanced facilities within marine biotechnology, bioprospecting/drug discovery, genomics, marine biology and environmental sciences.
Currently the Marine Bioprospecting research group includes one professor, two associate professors and six PhD students working within CANS. The senior scientists cover expertise in marine molecular microbiology and biotechnology. Our research is focused on marine antibacterial and anti-biofilm secondary metabolites (including host defence peptides), as well as microbiotas and host microbe interactions in marine invertebrate animals. We are mainly interested in isolation and identification of novel classes of antimicrobial compounds, the determination of their structures and modes of actions including if such knowledge can be transferred to human systems. We have a close interdisciplinary research collaboration across three faculties.
The field of research
The candidate is expected to join the Marine Bioprospecting group and perform research aimed to detect and characterise unexplored antibacterial molecules produced by microorganism or holobionts in the marine environment. The focus for this position will be the development of new concepts in antibacterial strategies by using the tools of molecular microbiology. We welcome competitive candidates' research perspectives within this framework. All candidates must submit a statement of their vision for how they will strengthen this research.
Qualifications
The candidate must:
Document a Norwegian doctoral degree or a corresponding foreign doctoral degree, or competence at a corresponding level documented by academic work of the same scope and quality.
Document a high international standard in the field of molecular microbiology and biotechnology and experience in executing independent original research.
Possess excellent verbal and written English communication skills. Non-Scandinavian applicants must be willing to learn Norwegian and pass the language exam level C1 ("Bergenstesten" or equivalent).
Document ability to attract external funding. We expect you to secure substantial funding through national or international grants.
Document mobility and participation in national/international research network.
Document experience with project management, student supervision, and outreach merits.
Have strong educational background in microbiology or affiliated subjects.
Document teaching competence.
The assessment will emphasize scientific excellence and potential (scientific publications in internationally recognized peer reviewed Journals), as well as motivation and personal suitability for the position. This includes ability for communication and collaborative work. Special attention will be given to microbiologists with a strong background in molecular techniques, experience in studies of marine microbiota using bioinformatics and marine antibiofilm research. Experience within marine microbial biosynthetic pathways or heterologous expression systems is advantageous. Commitment to the department's standard for teaching quality, recruitment and public outreach activities is expected. You must be willing to engage in the ongoing development of the discipline, CANS and the university as a whole.
Teaching qualifications
You must have acquired basic skills in planning, conducting, evaluating and developing teaching and guidance.
All applicants must document their teaching competence:
Applicants who have completed education or courses designed to provide teaching competence for teaching at universities and colleges, equivalent to a minimum of 200 hours, must attach diploma and curriculum for the completed course.
Other applicants shall describe, assess and document their competence as a teacher and supervisor. Practice as a teacher and supervisor in higher education is required, often combined with relevant courses and seminars. The skills must be documented in the form of a teaching portfolio. Experience with teaching and supervision in higher education corresponding to two years in a full-time position is required.
If the teaching competence can be acquired within two years after employment, applicants will be assessed, but not ranked, based on teaching competence. Those who do not meet the requirements at the time of appointment will be required to meet the requirements within two years. UiT offers courses in educational competence to employees.
Interim appointment
If there are no fully qualified applicants for the position, an interim appointment to qualify may be made for a period of three years (universitets- og høgskolelovens § 6-5,1. ledd). Application for permanent employment with a new assessment must be made within the 3-year period.
We offer
A competitive start-up package (negotiable).
A challenging and stimulating working environment.
Mentorship and administrative support.
Support on applications for externally funded research projects.
Good arrangements for pension, insurance and loans in the Norwegian Public Service Pension Fund.
The remuneration for Associate Professor is in accordance with the State salary scale code 1011. A compulsory contribution of 2% to the Norwegian Public Service Pension Fund will be deducted. In addition to the salary, UiT pays approximately 12.35% directly to the Pension Fund.
Employees in permanent positions as professor/associate professor have the right to apply for a paid sabbatical (research and development).
The position requires participation in teaching and supervision. Taking part in teaching of the department's regular undergraduate and graduate courses and being involved in supervision of PhD students will facilitate achievement of the required teaching experience for qualification as full professor. In general, a professor/associate professor spend an equal amount of time on teaching and research and development work, after time spent on other duties has been deducted. As a norm, we expect all employees in scientific positions to reserve 5% of their working time for administrative tasks.
More information about moving to Norway: http://uit.no/mobility
Application
Your application must include:
Application letter
A vision statement describing planned research activities within the outlined field of research (max 3 pages, in English)
CV including list of all academic works
Diplomas and transcripts
References: applicants are asked to provide the names, email addresses and phone number of at least three (3) contacts to provide letters of recommendation.
Teaching portfolio of minimum three pages, informing about your work with students. Describe and reflect on your own teaching, and present contributions to development of teaching. It will typically contain teaching philosophy, documentation of teaching activities demonstrating planning, accomplishments and assessment, evaluations of the teaching, and experiences in developing courses and curricula. Attach certificates, reports, and other relevant documents.
Description of your academic merits, stating which works you consider most important and your contributions.
Up to ten peer reviewed publications. The doctoral thesis counts as one work.
Documented teaching competence
All documentation must be in English or a Scandinavian language and submitted electronically through Jobbnorge.
Contact
Professor Klara Stensvåg, Department of Norwegian College of Fishery Science; phone 77644512, email [email protected]
Associate professor Hans-Matti Blencke, Department of Norwegian College of Fishery Science;phone +47 77644474, email [email protected]
Other information
UiT's HR policy objectives emphasises diversity, and encourages all qualified applicants to apply regardless of gender, functional ability and national or ethnic background. UiT is an will make the necessary adaptations in order to facilitate for employees with reduced functional ability.
We process personal data given in an application or CV in accordance with the Personal Data Act. You may request to not be registered on the public list of applicants, but the University may decide that your name will be made public. You will receive advance notification in the event of such publication.