Ledig stilling ved UiT Norges arktiske universitet
Tenure-Track Associate Professors in applied mathematics, statistics, climate science, scientific computing, or complex systems modeling
Deadline: 29.02.2020
The UiT Aurora Center for Nonlinear Dynamics and Complex Systems Modelling
UiT – The Arctic University of Norway, has established the UiT Aurora Center for Nonlinear Dynamics and Complex Systems Modelling (DYNAMO). The center, which will launch in July 2020, will be interdisciplinary and focus on climate science, ecology, and fusion energy.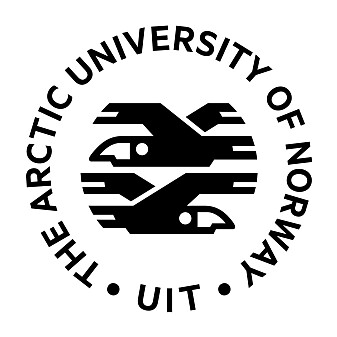 UiT The Arctic University of Norway
UiT is a multi-campus research university in Norway and the northernmost university of the world. Our central location in the High North, our broad and diverse research and study portfolio, and our interdisciplinary qualities make us uniquely suited to meet the challenges of the future. At UiT you can explore global issues from a close-up perspective.

Credibility, academic freedom, closeness, creativity and commitment shall be hallmarks of the relationship between our employees, between our employees and our students and between UiT and our partners.
The announced positions will strengthen DYNAMO and the Department of Mathematics and Statistics by recruiting excellent researchers within relevant areas of applied mathematics, statistics, climate science, scientific computing, or complex systems modeling. The successful candidates will perform research in close collaboration with other members of DYNAMO.
The position
UiT – The Arctic University of Norway has 1-2 tenure-track positions as Associate Professor available within the group of Complex Systems Modelling, hosted by the Department of Mathematics and Statistics. The appointments are for periods of 6 years with a tenure assessment at the end of the period. We offer a start-up package granting two four-year Ph.D. positions to each successful applicant.
We are looking for highly talented candidates with high scientific potential, to strengthen the UiT Aurora Center for Nonlinear Dynamics and Complex Systems Modelling (DYNAMO). Usually, tenure-track positions are for candidates who obtained their Ph.D. within the last five years.
The workplace will be at UiT – The Arctic University of Norway, campus Tromsø.
The position`s affiliation
The Faculty of Science and Technology consists of the following six departments:
Department of Chemistry
Department of Computer Science
Department of Engineering and Safety
Department of Geoscience
Department of Mathematics and Statistics
Department of Physics and Technology
The Department of Mathematics and Statistics has three research groups:
Geometry and mathematical physics
Algebra
Complex Systems Modelling
The department provides education at the Bachelor, Master, and Ph.D. levels. It comprises 17 faculty members who conduct research and education at a high international level, and are engaged in several international collaborative projects. The research group in Complex Systems Modelling currently has five professors in the Department of Mathematics and Statistics and three professors in the Department of Physics and Technology. The main research activity is related to climate science. However, group members are also involved in research in ecology, epidemiology, non-linear optics, economy, complex systems theory, and fusion energy.
The position's field of research
Climate research at the department currently focuses on stochastic-dynamic modeling of climate responses across scales and states, long-range temporal dependence, climate sensitivity, and tipping points. In connection with the DYNAMO center, the scope of the department's research will extend. The center aims to use complex-systems approaches to achieve predictions of future global warming and its effects, improved descriptions of non-linear dynamics and abrupt transitions in Arctic ecosystems, and accurate models of fluctuation-induced transport in fusion plasmas.
All candidates must submit a statement of their vision for how they will strengthen this research.
We seek a scientist with a strong background in mathematics or statistics.
Contact
Further information about the position and UiT is available by contacting title name:
Qualification requirements
The assessment of the applicants will emphasize scientific publications in internationally recognized peer-review journals. We will assess your outreach merits. Documented ability to attract external funding is an advantage. We expect you to secure substantial additional funding through national or international grants. The assessment will also consider motivation and personal suitability for the position, including the ability for communication and collaborative work. We expect a commitment to the department's standard for teaching quality, recruitment, and public outreach activities. You must be willing to engage in the ongoing development of the discipline and the University as a whole.
A Norwegian doctoral degree or a corresponding foreign doctoral degree, or competence at a corresponding level documented by academic work of the same scope and quality, is required.
You must be fluent in English, and have a good command of Norwegian, Swedish or Danish, or must be willing to learn Norwegian within a reasonable period.
Qualification requirements for the position as Associate Professor:
Norwegian doctoral degree in subject area concerned or a corresponding foreign doctoral degree recognised as equivalent to a Norwegian doctoral degree, or competence at a corresponding level documented by academic work of the same scope and quality
Documented teaching competence
At UiT we put emphasis on the quality, relevance and significance of the research work and not on where the work is published, in accordance with the principles of The San Francisco Declaration on Research Assessment (DORA).
UiT wishes to increase the proportion of females in academic positions. In cases where two or more applicants are found to be approximately equally qualified, female applicants will be given priority.
Teaching qualifications
You must be able to participate in the teaching of general courses to students from undergraduate to postgraduate levels, including contributing to the supervision of master and doctoral thesis projects. The department has a course on the mathematics of climate at the graduate level and a cross-disciplinary climate literacy course for undergraduates.
You must have acquired basic skills in planning, conducting, evaluating and developing teaching and guidance.

All applicants must document their teaching competence:
Applicants who have completed education or courses designed to provide teaching competence for teaching at universities and colleges, equivalent to a minimum of 200 hours, must attach diploma and curriculum for the completed course.
Other applicants shall describe, assess and document their competence as a teacher and supervisor. Practice as a teacher and supervisor in higher education is required, often combined with relevant courses and seminars. The skills must be documented in the form of a teaching portfolio. Experience with teaching and supervision in higher education corresponding to two years in a full-time position of is required.
If you lack formal teaching qualifications, you must participate in the formal pedagogical training program to qualify for a permanent position. Then you must develop an approved teaching portfolio before the final tenure assessment.
The tenure-track program
The overall purpose of the review system is to ensure and maintain the high academic standards of the University's senior faculty staff. To help meet these standards, we offer you, two mentors.
In the tenure-track program, you will be subject to two types of reviews during the tenure-track period:
a mid-career assessment after at most four years
a final tenure assessment after six years
Given a positive outcome of the final tenure assessment, you will become a permanent full-time associate professor or professor. UiT assesses professorial competence according to our own and national regulations.
To obtain a permanent position after the tenure period, we consider it important that you have obtained external financing of your research during the tenure period.
Moreover, in addition to the general requirements for qualification either as an associate professor or as a full professor, the following requirements are set for permanent appointment in this position:
You should, in the tenure period, demonstrate scientific quality through publications in high-ranked international journals.
You should, in the tenure period, demonstrate visibility through international collaboration in terms of joint research projects, publications, and exchange activities.
You should, in the tenure period, demonstrate devotion to education by developing courses and course material, and arrange seminars.
You should, in the tenure periode,demonstrate good academic leadership
You should, in the tenure periode,achieve an approved teaching portofolio.
Application
Your application must include:
Application letter
A vision statement as described above
CV
Diplomas and transcripts
References and certificates
Documented teaching competence
A list of your academic production
Description of your academic production, stating which works you consider most important
Academic works, up to ten. The doctoral thesis is regarded as one work.
The documentation have to be in English or a Scandinavian language. We only accept applications sent via www.jobbnorge.no.
We offer
A start-up package with two four-year Ph.D. positions.
A challenging and stimulating working environment.
Mentorship and administrative support.
Support on applications for externally funded research projects.
Good arrangements for pension, insurance, and loans in the Norwegian Public Service Pension Fund.
The remuneration for Associate Professor is under the State salary scale code 1011. A compulsory contribution of 2% to the Norwegian Public Service Pension Fund will be deducted. In addition to the salary, UiT pays approximately 12.35% directly to the Pension Fund.
The position requires participation in teaching and supervision. Teaching will include having the responsibility of at least one course each year. Taking part in the teaching of the department's regular undergraduate and graduate courses and being involved in the supervision of Ph.D. students will facilitate the achievement of the required teaching experience for qualification as a full professor. As a norm, we expect all employees in scientific positions to reserve 5% of their working time for administrative tasks.
Assessment
An expert committee will assess the applicants. The main emphasis will be on the submitted scientific work and your potential for excellence in research. The committee also evaluates teaching qualifications, popularization/dissemination, your experience in obtaining external research grants, and policy and administration work.
We will invite the best-qualified applicants to an interview and trial lecture. The interview will clarify the applicant's suitability and motivation for the position.
General
The allocation of working hours is flexible and allocated on a case-by-case basis. In general, associate professors will spend an equal amount of time on teaching and research and development work, after time spent on other duties has been deducted. As a norm, the time resources spent on administrative duties constitutes 5 % for academic staff.
The successful candidate must be willing to get involved in the ongoing development of their department and the university as a whole.
The appointment is made in accordance with State regulations and guidelines at UiT. At our website, you will find more information for applicants.
A good work environment is characterized by diversity. We encourage qualified candidates to apply, regardless of their gender, functional capacity or cultural background. UiT and will emphasize making the necessary adaptations to the working conditions for employees with reduced functional ability
More information about moving to Norway and working at UiT: http://uit.no/mobility
According to the Norwegian Freedom and Information Act (Offentleglova) information about the applicant may be included in the public applicant list, also in cases where the applicant has requested non-disclosure.