Ledig stilling ved UiT Norges arktiske universitet
Professor / Associate Professor in cognitive psychology
Deadline: 19.04.2020
About the department
A position as professor/associate professor in cognitive psychology is vacant at the Department of Psychology. The position will be connected to the research group that has the best fit with the scientific profile of the successful candidate.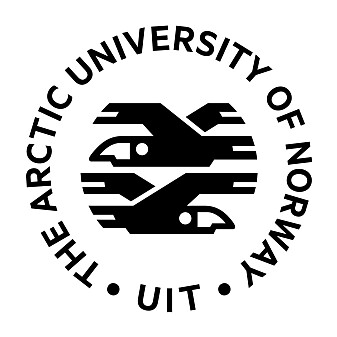 UiT The Arctic University of Norway
UiT The Arctic University of Norway is a multi-campus research univeristy in Norway and the northernmost university of the world. Our central location in the High North, our broad and diverse research and study portfolio, and our interdisciplinary qualities make us uniquely suited to meet the challenges of the future. At UiT you can explore global issues from a close-up perspective.

Credibility, academic freedom, closeness, creativity and commitment shall be hallmarks of the relationship between our employees, between our employees and our students and between UiT and our partners.

The Faculty of Health Sciences at UiT The Arctic University of Norway represents a newly created entity gathering almost all possible health study programs. This facilitates an unique interdisciplinarity and innovation in health education and research. We work closely with the services in the North to solve tomorrow's challenges.

Read more about us at uit.no/helsefak
The Department of Psychology has around 100 employees, including 43 permanent academic staff, 3 technicians, 9 administrative staff and a varying number of PhD students, postdocs and part-time staff. The department has ten research groups: Social Psychology, Child development, Aging and Dementia, Behavioral and Translational Neuroscience, Behavioral Mechanisms and Psychopathology, Centre for Avalanche Research and Education, Clinical Psychology, Cognitive Psychology, Cognitive Neuroscience, and Health Psychology. We offer four study programs for in total 750 students: A one-year program, Bachelor program, Master program and a 6-year Clinical program. From 2019, the department also offers a Student Research Program for students from the Master and Clinical programs. Teaching is given at both undergraduate and graduate level, including PhD. The department runs a psychological clinic offering treatment and neuropsychological examinations. For more information, see: Welcome to Department of Psychology
The position
We are looking for a colleague who is interested in (1) building a clear, high quality research profile supported with externally solicited funding and (2) developing new collaborations with colleagues in the Department of Psychology through planning, implementing and further developing both research and education within the field of cognitive psychology.
Teaching responsibilities will follow the relevant curriculum with specific obligation for covering cognitive psychology. Supervision of bachelor/master students, clinical psychology students and PhD students in his/her discipline can also be expected as well as teaching methodology, and other related fields. All academic positions have administrative tasks and joint responsibilities for academic matters together with other academic staff at the Department.
Contact
For further information about the position, contact:
Professor Tove Irene Dahl: email: [email protected] phone +47 77 64 54 56 (for scientific questions),
Head of department Ingunn Skre, email: [email protected] phone: +47 77 64 54 46 and
Head of office Trine D. Krane, email: [email protected] phone: +47 77 64 59 49
Qualification requirements
We seek an ambitious and enthusiastic candidate with a clear research profile in the field of cognitive psychology whose scientific work has an emphasis on thinking (e.g. knowledge representation, metacognition, language, decision-making, problem-solving) ), learning (memory, instruction in diverse contexts, attrition, learning strategies), and/or motivation (e.g. self-regulation) though other areas within the field are also of interest. Experience with multiple paradigms and research methods is highly valued for this position, along with familiarity with theory development.
Importance shall be attached to personal suitability for the position and motivations. In articular, we are looking for a productive candidate who is analytical, a resourceful and flexible doer, motivated by research synergies, collaborative, interested in advancing their own and others' career trajectories, and service-minded.
The applicant should be fluent in English. Non-Scandinavian speakers must be willing to learn Norwegian within 2 years.
In order to be awarded a professorship, you must document substantially more extensive research of high quality within the field of cognitive psychology than that required to be awarded a doctorate degree. You must document academic activity at a high level over the previous six years, and that this points forwards towards continued activity at professorial level.
UiT assess applicants according to national guidelines for assessment of professorial competence decided by the National Faculty Meeting of Psychology. You can find the guidelines here (only in Norwegian).
For the position as Associate Professor, a Norwegian doctoral degree in the field of cognitive psychology, or a corresponding foreign doctoral degree recognised as equivalent to a Norwegian doctoral degree, or competence at a corresponding level documented by academic work of the same scope and quality.
The following documentation will be considered as important:
Independent research after PhD
Experience with applications for external research funding
Completed stays abroad and national/international research networks.
Independent research after PhD can be documented with scientific publications without PhD-supervisors as co-authors.
Experience with application for external research funding means that the applicant can show independent application work, but may not necessarily have obtained external funding. Evaluations that show application quality will be useful for assessing applicants' qualifications. Contributions to larger applications can also be considered if the contribution is documented.
International mobility will be assessed according to duration / number of stays and whether the stay has led to scientific publications and/or joint applications for external research funding.
Scientific cooperation, nationally and/or internationally, should be documented through joint publications and/or application work.
At UiT we put emphasis on the quality, relevance and significance of the research work and not on where the work is published, in accordance with the principles of The San Francisco Declaration on Research Assessment (DORA).
Teaching qualifications
You must have acquired basic skills in planning, conducting, evaluating and developing teaching and guidance. All applicants must document their teaching competence:
Applicants who have completed education or courses designed to provide teaching competence for teaching at universities and colleges, equivalent to a minimum of 200 hours, must attach diploma and curriculum for the completed course.
Other applicants shall describe, assess and document their competence as a teacher and supervisor. Practice as a teacher and supervisor in higher education is required, often combined with relevant courses and seminars. The skills must be documented in the form of a teaching portfolio. Experience with teaching and supervision in higher education corresponding to two years in a full-time position of is required. For professor positions, experience with teaching and supervision in higher education corresponding to three years in a full-time position of is required.
For professor positions UiT also require:
Quality improvement in own teaching and guidance over time
Extensive experience with supervision preferably at the master / PhD level
Participation in the development of educational quality in professional communities
Applicants for professor positions must document that the additional criteria are met through:
Description and reflection on your work with developing teaching and supervision. This should be documented with examples that show development over time, as well as a justification for and reflection on process and results.
Description of experience with supervision at the master's and doctoral level. In addition to describing the scope of the guidance, you should also summarize the guidance experience and point out possible improvement areas
Description of and reflection on your own leadership, participation and role in the development of teaching quality in your academic community
For professor positions, the teaching competence can be developed and documented through a combination of courses and teaching portfolio.
For Associate Professor the teaching competence can be acquired within two years after employment, applicants will be assessed, but not ranked, based on teaching competence. Those who do not meet the requirements at the time of appointment will be required to meet the requirements within two years. UiT offers courses in educational competence to employees.
For a position as professor, the additional requirements for a professorial teaching competence must be met, but can be appointed with the same reservations as mentioned when it comes to documented basic competence.
We offer
Interesting work tasks
Active research groups
Good career opportunities
A strong academic environment with dedicated colleagues
Varied opportunities to teach and work with students
A large degree of independence in work
Flexible working hours and a state collective agreement
Pension scheme through the state pension fund
Work- and salary conditions
The successful candidate must also be willing to get involved in the ongoing development of their department and the university as a whole.
The allocation of working hours is flexible and allocated on a case-by-case basis. In general, professors and associate professors will spend an equal amount of time on teaching and research and development work, after time spent on other duties has been deducted. As a norm, the time resources spent on administrative duties constitutes 5 % for academic staff.
The remuneration for Professor is in accordance with the State salary scale code 1013. The remuneration for Associate Professor is in accordance with the State salary scale code 1011.
A compulsory contribution of 2 % to the Norwegian Public Service Pension Fund will be deducted.
How to apply
The application must be submitted electronically via www.jobbnorge.no and shall include:
Application letter including a short description of interests and reasons for applying for the position. The letter should include a description of your research aspirations (topics, collaborations, funding and achievements) and where you see compatibility between your work and that of the work represented in the department's Cognitive Research Group.
CV
Diplomas and transcripts (all degrees)
Written references
Contact information to 2-3 references
Documented teaching competence
A list of your academic production
Description of your academic production, stating which works you consider most important
Academic works, up to ten. The doctoral thesis is regarded as one work.
The documentation must be in English or a Scandinavian language. We only accept applications sent via www.jobbnorge.no.
Assessment
The applicants will be assessed by an expert committee. The committee's mandate is to undertake an assessment of the applicants' qualifications based on the application documents and the text of the announcement.
The applicants who are assessed as best qualified will be called to an interview. The interview shall, among other things, aim to clarify the applicant's personal suitability for the position and motivations. A trial lecture may also be held.
In the event that there are no suitably qualified applicants for the position, an interim appointment for a period of no more than three years may be made, cf. section 6-5 (1) of the Act relating to universities and university colleges.
In the event of an interim appointment on the basis of lacking scientific qualifications, applications for a permanent position with a new assessment must be made before the three-year period elapses. The appointment will become permanent in the event that the applicant is then found to be suitably qualified.
General
The appointment is made in accordance with State regulations and guidelines at UiT. At our website, you will find more information for applicants.
A good work environment is characterized by diversity. We encourage qualified candidates to apply, regardless of their gender, functional capacity or cultural background. UiT and will emphasize making the necessary adaptations to the working conditions for employees with reduced functional ability
More information about moving to Norway and working at UiT: http://uit.no/mobility
According to the Norwegian Freedom and Information Act (Offentleglova) information about the applicant may be included in the public applicant list, also in cases where the applicant has requested non-disclosure.