LEDIG STILLING VED UIT NORGES ARKTISKE UNIVERSITET
Professor / Associate Professor in Pharmacology
Deadline: 02.02.2022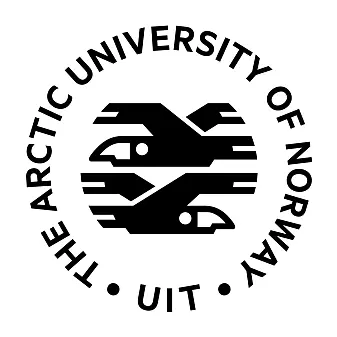 UiT The Arctic University of Norway
UiT The Arctic University of Norway is a multi-campus research univeristy in Norway and the northernmost university of the world. Our central location in the High North, our broad and diverse research and study portfolio, and our interdisciplinary qualities make us uniquely suited to meet the challenges of the future. At UiT you can explore global issues from a close-up perspective.

Credibility, academic freedom, closeness, creativity and commitment shall be hallmarks of the relationship between our employees, between our employees and our students and between UiT and our partners.

The Faculty of Health Sciences at UiT The Arctic University of Norway represents a newly created entity gathering almost all possible health study programs. This facilitates an unique interdisciplinarity and innovation in health education and research. We work closely with the services in the North to solve tomorrow's challenges.

Read more about us at uit.no/helsefak
The position
A permanent position as Professor/Associate Professor in Pharmacology is available from April 2022 at the Department of Pharmacy in the Cell Signalling and Targeted Therapy (CSTT) Research Group.
The workplace is at UiT The Arctic University of Norway, Faculty of Health Sciences. You must be able to start in the position within a reasonable time, within 6 months after receiving the offer.
The research group
The focus of the CSTT research group is cellular signalling and regulation of gene expression in the context of cell migration and metastasis, with aim to improve therapeutic strategies for cancer treatment. The CSTT research group currently consists of two professors, two researchers, one postdoc, two Phd students, one masterstudent and two technicians. Group members are responsible for teaching pharmacology, cell biology and biochemistry to pharmacy students at undergraduate and post graduate levels.
Responsibilities
We are seeking a highly motivated candidate who will add strength and expertise in the field of cancer research to the department. The successful candidate will join an active research group focusing on cellular signalling and the regulation of gene expression in the context of cancer cell migration and metastasis. The candidate will be expected to have independent research projects related to cancer, and to be capable of attracting external research funding. He/she will also be expected to contribute to both the scientific direction and development of the research group.
The successful candidate will teach pharmacology and related topics at undergraduate and post graduate level and contribute to the further development of teaching within these fields. The candidate is also expected to contribute to the development of the pharmacy curriculum in general.
Contact
The contact person for this position is:
Qualifications
The applicant must have a master degree in Pharmacy, and a PhD and research track record within cancer, molecular, or cell biology. Experience of practical laboratory work (wet-lab) and modern methodology in Biochemistry/Molecular/Cell biology is mandatory. The candidate must have a very good track record in research (with respect to his/her career stage), exemplified by publications of high quality and the (potential) ability to attract external funding. Experience with project leadership as a principal investigator is desirable. Further, experience in teaching pharmacology and/or related topics at undergraduate and post graduate level is required.
You must be fluent in English. Since Norwegian is the teaching language you should in addition have a good command of Norwegian or a Scandinavian language, or be willing to learn Norwegian within 5 years.
The assessment will emphasize motivation and personal suitability for the position.
Qualification requirements for the position as Professor:
Academic level conforming to established international or national standards for position of Professor in pharmacology.
Documented pedagogical competence
In addition you must document:
Development of the quality of one's own teaching and supervision over time, and
Broad supervision experience, preferably at master's/PhD level, and
Participation in the development of educational quality in academic communities
To be awarded a professorship, you must document substantially more extensive research of high quality than that required to be awarded a doctorate degree. You must document academic activity at a high level over the previous six years, and that this points forwards towards continued activity at professorial level.
In addition, UiT assess applicants according to national guidelines for assessment of professorial competence, decided by Universities Norway (UHR), Disciplinary strategic unit: mathematics, natural sciences and technology (MNT). You can find the guidelines here.
Qualification requirements for the position as Associate Professor:
Norwegian doctoral degree in subject area concerned or a corresponding foreign doctoral degree recognised as equivalent to a Norwegian doctoral degree, or competence at a corresponding level documented by academic work of the same scope and quality
Documented pedagogical competence
The following documentation will be considered as important:
Independent research after Ph.D.
Successful acquisition of extramural funding and project leadership as principal investigator
International and interdisiplinary collaboration are expected.
Independent research after PhD can be documented with scientific publications without PhD-supervisors as co-authors.
Scientific cooperation, nationally and/or internationally, should be documented through joint publications and/or application work.
Pedagogical basic pedagogical competence
All applicants for teaching and research positions shall document their pedagogical competence.
You must have acquired basic competence for teaching and supervision at higher education level. This includes basic skills in planning, conducting, evaluating and developing teaching and guidance.
Documentation requirement
a) Applicants who have completed education or courses designed to provide teaching competence for teaching at universities and colleges, equivalent to a minimum of 200 hours, must attach diploma and curriculum for the completed course.
b) Other applicants shall describe, assess and document their competence as a teacher and supervisor. The skills must be documented in the form of a teaching portfolio.
For professor positions, experience with teaching and supervision in higher education corresponding to three years in a full-time position is required.
For professor positions, the teaching competence can be developed and documented through a combination of courses and teaching portfolio. Applicants for professor positions shall also document that the supplementary criteria are satisfied:
Description of and reflection over your work involving development of your teaching and supervision. This should be documented with specific examples that demonstrate development over time, as well as a description of and reflection over the process and result
Description of experience with supervision at master's and PhD level. In addition to describing the scope of the supervision, you shall also summarize your supervision experience and point to possible development areas
Description of and reflection over your own leadership, participation and role in development of the educational quality in the academic community
If the pedagogical competence can be acquired within two years of appointment, applicants shall not be ranked based on pedagogical competence.
Those who do not satisfy the requirements may be appointed on a permanent basis on the condition that they satisfy the requirements within two years of appointment.
For information about basic pedagogical competence and teaching portfolio, see this (Only in Norwegian)
We offer
An active research environment within cancer and cell signalling
Well equipped core facility within imaging, proteomics, metabolomics, and genomics
R&D sabbatical conditions which are considered some of the best in the country
Good welfare arrangements for employees
Good arrangements for pension, insurance and loans in the Norwegian Public Service Pension Fund
Work- and salary conditions
The successful candidate must be willing to get involved in the ongoing development of their department and the university as a whole.
The allocation of working hours is flexible and allocated on a case-by-case basis. In general, Professor/Associate Professors will spend an equal amount of time on teaching and research and development work after time spent on other duties has been deducted. As a norm, the time resources spent on administrative duties constitutes 5 % for academic staff.
The remuneration for Professor is in accordance with the State salary scale code 1013. The remuneration for Associate Professor is in accordance with the State salary scale code 1011. A compulsory contribution of 2 % to the Norwegian Public Service Pension Fund will be deducted.
Inclusion and diversity
UiT The Arctic University i Norway is working actively to promote equality, gender balance and diversity among employees and students, and to create an inclusive and safe working environment. We believe that inclusion and diversity is a strength and we want employees with different competencies, professional experience, life experience and perspectives.
If you have a disability, a gap in your CV or immigrant background, we encourage you to tick the box for this in your application. If there are qualified applicants, we invite least one in each group for an interview. If you get the job, we will adapt the working conditions if you need it.
Apart from selecting the right candidates, we will only use the information for anonymous statistics.
Application
The application must include:
Cover letter including a short description of interests and reasons for applying for the position
CV containing a complete overview of experience, professional work and references
Diplomas, diploma supplements and transcripts (all degrees, in original language and translated)
Written references
Two references with contact details
Documented pedagogical competence
A list of your academic production
Description of your academic production, stating which works you consider most important
From the above list of publications, choose maximum 5 publications relevant for the position, and for which you should briefly specify your contribution and impact of the findings
Documentation of English proficiency.
Proficiency in the English language can be documented in the following ways:
Diploma from a Norwegian upper secondary school with both spoken and written English (140 hours)
TOEFL (Test of English as a Foreign Language)
IELTS (International English Testing Service)
Completed university degree in the field of English language or literature
One years completed university studies in Australia, Canada, Ireland, New Zealand, the UK or USA, for which English was the language of instructions.
Documentation has to be in English or a Scandinavian language. The application and submitted documents must be sent electronically via www.jobbnorge.no
Assessment
The applicants will be assessed by an expert committee. The committee's mandate is to undertake an assessment of the applicants' qualifications on the basis of the written material presented by the applicants, and the detail description draw up for the position.
The applicants who are assessed as best qualified will be called to an interview. The interview shall among other things, aim to clarify the applicants personal suitability for the position and motivations. A trial lecture may also be held.
General
The appointment is made in accordance with State regulations and guidelines at UiT. At our website, you will find more information for applicants.
More information about moving to Norway and working at UiT: http://uit.no/mobility
According to the Norwegian Freedom and Information Act (Offentleglova) information about the applicant may be included in the public applicant list, also in cases where the applicant has requested non-disclosure.