LEDIG STILLING VED NMBU
Professor / Associate Professor in Data Science (Data Management)
Deadline: 31.05.2021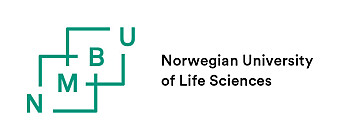 Norwegian University of Life Sciences
NMBU has a particular responsibility for research and education that secures the basis for the life of future generations. Sustainability is rooted in everything we do and we deliver knowledge for life. NMBU has 1,800 employees of which about 250 phd scholarships and 6,000 students. The university is divided into seven faculties and has campuses in Ås and Oslo. We will be co-located in Ås from 2021.

NMBU believes that a good working environment is characterised by diversity.

We encourage qualified candidates to apply regardless of gender, functional ability, cultural background or whether you have been outside the labour market for a period. If necessary, workplace adaptations will be made for persons with disabilities. More information about NMBU is available at www.nmbu.no.


About The Faculty of Science and Technology


The Faculty of Science and Technology (REALTEK) develops research-based knowledge and educates civil engineers and lecturers needed to reach the UN's sustainability goals. We have approximately 150 employees, 70 PhD students and soon 1500 students. The education and research at REALTEK cover a broad spectrum of disciplines.

This includes data science, mechanics and process engineering, robotics, construction and architecture, industrial economics, environmental physics and renewable energy, geomatics, water and environmental engineering, applied mathematics as well as secondary school teacher education in natural sciences and use of natural resources such as in agriculture, forestry and aquaculture. The workplace is in Ås, 30 km from Oslo.
As part of our strategic focus on data science, we are looking for a colleague to boost research and teaching in modern data management.
About the position
The Faculty of Science and Technology (REALTEK) at the Norwegian University of Life Sciences (NMBU) aims to recruit a professor or associate professor in data science focusing on data management. The position is a full-time permanent position.
Building on a long history of applied statistics at NMBU, REALTEK has a strategic focus on data science with a focus on broad technological applications for a sustainable world.
Our research areas span from multivariate analysis and metamodelling via machine learning to simulation technology, with applications ranging from geomatics, robotics and electrical power systems via public health to biospectroscopy, bioinformatics, diagnostics, neuroscience, optimization, operations management, and predictive maintenance. NMBU is a founding member of NORA, the Norwegian Artificial Intelligence Research Consortium.
Data science at REALTEK focuses on applications and is inspired by the UN Sustainable Development Goals. We combine a wide range of engineering fields in a single building, facilitating frequent interdisciplinary interactions and joint strategic efforts between data scientists and fields of application. NMBU's compact and beautiful campus offers many further opportunities to apply data science, especially in biosciences and economics. At REALTEK and NMBU you will never have to walk far to meet colleagues eager to engage in data science research.
REALTEK currently offers two study programs in data science, a five-year integrated master (sivilingeniør) and a two-year master program (the latter taught in English), a very popular program in industrial economics and a five-year robotics master program.
As part of a larger recruitment effort, we are looking for a colleague who will complement our expertise with research and teaching in data management. We are looking for a colleague with research experience in data acquisition, quality or provisioning as a crucial step in the data science process in a world moving from models based on individual data silos to models integrating a wide range of data sources while facing strict requirements concerning privacy and accountability. Relevant research topics that would integrate well with research at REALTEK include data acquisition in industry and infrastructures, distributed and federated learning and FAIR data interoperability.
REALTEK offers new academic staff a unique onboarding package:
If you are not already main supervisor for a PhD-student, you will be prioritized when distributing university funded PhD positions
You will get NOK 50.000 as start-up-funding for conference fee, travels, etc.
The faculty aims to boost research, and provides financial support for networking activities, short stays abroad and a mentor scheme for new staff.
Main tasks
As a professor / associate professor in data science, you will
Perform research in data management at an internationally respected level
Teach data management and related topics of relevance to data science students at the undergraduate and graduate levels
Supervise master and PhD students
Establish your own research projects and attract funding from national and international sources
Establish interdisciplinary collaborations on and beyond campus
Participate in academic administration and the continuous development of our study programs and research activities
Competence
Required Academic qualifications
Doctoral and master degree in data science, informatics, or computer science. Foreign doctoral degrees must be recognised as equivalent to a Norwegian doctoral degree.
Documented educational competence at the professor or associate professor level according to NMBU's guidelines (see below). Applicants for an associate professor position, and in exceptional cases for a professor position, who lack the required educational qualifications need to obtain these within a two-year period after appointment to the position.
Scientific achievements in data management documented through peer-reviewed publications in international journals or conference proceedings
For a professor position additionally

professor competence at the scientific level in accordance with international or national standards
scientific leadership experience
Please see NMBU's guidelines for appointment and promotion to teaching and research positions for general requirements for appointment as professor (Ch. 6.1) or associate professor (Ch. 6.3).
The following experiences and skills will be emphasized:
Experience in international and interdisciplinary research projects in data management
Teaching experience in data management
University pedagogics training
Experience with applied data management projects
Experience in supervising master or doctoral students
Experience in external project funding acquisition
Experience in academic administration
Required personal skills
Ability to engage students and colleagues
Drive to participate in and build interdisciplinary research projects applying data science to real-world problems
Excellent spoken and written English
Desired personal skills
Ability to communicate your research to colleagues and the public
Fluency in Norwegian, Danish or Swedish; you will be required to teach Norwegian-language undergraduate courses preferably after one year, at the latest after two years.
Personal suitability
Applicants are strongly encouraged to consult the detailed description of our faculty, the Data Science department and our study programs, as well as our expectations and evaluation criteria for the position, provided as Additional Information for Applicants in Data Management.
Remuneration and further information
Depending on qualification, the position is placed in government pay scale position code
1011 Associate Professor wage framework 24, salary grade 65–77 (NOK 586 500–744 600)
1013 Professor salary grade 72–84 (NOK 670 100–910 000)
For exceptionally well qualified candidates for a professor position, a higher salary may be negotiable.
NMBU wants more women in permanent academic positions, and women are therefore encouraged to apply.
For further information, please contact the:
Head of the Data Science Department, Prof. Hans Ekkehard Plesser, E-mail: [email protected] ; phone +47 6723 1560.
Pursuant to the Personal Data Act, we hereby notify you that the report of the expert committee will be sent to all applicants.
general Information to applicants
Application
To apply online for this vacancy, please click on the 'Apply for this job' button above. This will route you to the University's Web Recruitment System, where you will need to register an account (if you have not already) and log in before completing the online application form.
Application deadline: 31.05.2021
You must specify if you want to be considered for a position as professor or associate professor. You must document your educational competence in form of a teaching portfolio according to NMBU's guidelines on educational competence for professors or for associate professors, respectively. Please use the template provided in these guidelines.
As part of your application, please provide a research plan, links to projects to which you have made significant contributions and up to ten relevant peer-reviewed publications. If it is difficult to identify your contribution to multi-author publications, please provide a short explanation of your part of the work.
Printed material which cannot be sent electronically should be sent by surface mail to Norwegian University of Life Sciences, Faculty of Science and Technology, P.O. Box 5003, NO-1432 Ås, within (31.05.2021). Please quote reference number 21/02223.
Applicants invited for an interview will be asked to present verified copies of diplomas and certificates.