Ledig stilling ved Høgskolen i Innlandet
Associate professor / lecturer in Biobusiness and Bioeconomy
Deadline: 22.05.2020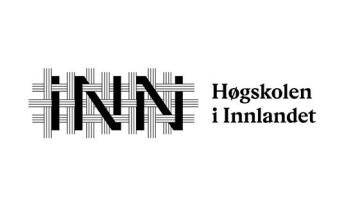 Inland Norway University of Applied Sciences
Inland Norway University of Applied Sciences (INN University) is home to over 14,000 students and 1,000 employees, and has campuses in Lillehammer, Hamar, Elverum, Rena, Evenstad and Blæstad.

INN University aspires to build strong and enduring academic and research environments that will spearhead regionally, nationally and internationally.

We are developing a new and better institution with high academic and pedagogical quality, aiming at achieving university accreditation by 2020.

Our vision is "Stronger Together".
About the position
At Inland Norway University of Applied Sciences (INN), the Faculty of Applied Ecology, Agricultural Sciences and Biotechnology, a position as associate professor/lecturer in Biobusiness and Bioeconomy is available for the period 01.08.2020-31.07.2022. The position is at the Department of Biotechnology at Campus Hamar.
The research profile of the Department of Biotechnology is divided into four core areas: 1. molecular genetics in microbiology, diagnostics, breeding and wildlife management; 2. reproduction biotechnology; 3. bioprocess technology; 4. bioinformatics. The department offers a highly successful international Master's program in Applied & Commercial Biotechnology with two specialisations, experimental biotechnology and commercialisation of biotechnology. Students in both specialisations take coursework covering our main experimental fields of interest, as well as commercialisation of biotechnology. Thus, students graduating from our programme attain a cross-disciplinary approach of addressing biotechnological problems.
The specialisation in commercialisation of biotechnology focuses on taking biotechnological ideas and inventions from the laboratory to the market, with emphasis on various factors that facilitate and regulate this process. Biotechnology and bioeconomy, innovation, entrepreneurship, intellectual property and legislation, business economics, marketing and sales, and business planning forms the foundation of our curriculum.
The position will serve the specialisation in commercialization of biotechnology of our Master's program and include the following tasks:
Teaching activities in accordance with the relevant curriculum
The development of Master's thesis projects in collaboration with relevant industry partners
Supervision of students on Master's thesis projects
Work associated with examination and evaluation of students
Administrative work within the study program
Contact:
Qualifications
Applicants should have:
PhD within biology/biotechnology. Applicants with a highly relevant biobusiness background and a Master's degree within biology/biotechnology may be considered for a position as lecturer or senior lecturer.
Industrial experience within bioeconomy/biotechnology with emphasis on innovation and commercialization.
In addition, preferred selection criteria are an MBA (master of business administration) degree, knowledge about innovation as an academic discipline, entrepreneurship experience, and relevant basic competence for teaching and supervision at university/higher education-level.
Documented practical-pedagogical education and experience, preferably aimed at higher education, cf. Regulations on employment and promotion in teaching and research positions.
Interest in digitalization and new forms of teaching
Personal competence
The degree program is taught in English and the applicants need to be fluent in both spoken and written English
Good dissemination and communication skills
High working capacity
Ability to involve and engage
Good skills for collaboration and networking
For more information on the formal qualification requirements, see Regulations on employment and promotion in teaching and research positions
Determination of which candidate is best qualified for the position is made after a comprehensive assessment of education, experience and personal compatibility and other qualification requirements as formulated in the vacancy text, as well as motivation for the position.
How to apply
Application and CV are to be registered electronically via "Apply for position"
The application must include:
Application letter
Comprehensive overview of education, diplomas, work experience, pedagogical experience, administrative experience, acquisition work, coordination experience and other qualifying activities
Documentation of pedagogical qualifications in a systematic, comprehensive presentation, including overview of formal pedagogical training, pedagogical practical experience (e.g. teaching / supervision experience), experience in study programme quality development, development of educational programmes, curriculum development, etc. In addition, one page of reflection on your pedagogical background and your own pedagogical development is required
Overview of externally funded projects
List of publications
Up to XX works for assessment
If you have any questions about uploading an attachment or other technical matters regarding the application, Jobbnorge customer service can be contacted. Contact information is provided as a link in the application form.
Relevant applications will be considered by an expert committee. Comprehensive CVs, certified copies of diplomas and certificates, publication lists and documents/works to be considered must be submitted as electronic attachments or links to the application.
Qualified applicants will be invited to an interview and a test of practical teaching skills.
Requests for exemptions from the public applicant list must be clearly justified and stated via the electronic application form. Applicants will be contacted if INN University cannot comply with the request (cf. § 25 of the Freedom of Information Act).
The state workforce should, as far as possible, reflect the diversity of the population. It is therefore a personnel policy goal at INN University to achieve a balanced age and gender composition and to recruit people with an immigrant background. If necessary, the working conditions are adapted for persons with disabilities. If applicants declare in their CV that they have a disability, this information may be used for registration purposes in connection with the target employment numbers.
We offer
An exciting and challenging job at a developing institution, dedicated colleagues and a supportive working environment
The position's salary follows position code 1011 Associate professor/ 1198 senior lecturer/ 1008 lecturer in the state's wage regulations, determined according to competence and experience1008 lecturer
For more information about INN University as an employer, please see here