LEDIG STILLING VED NIVA
Research leader with expertise in river ecosystems
Deadline: 16.10.2022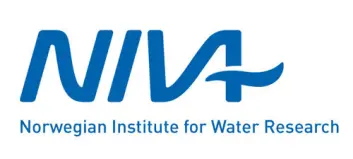 Norwegian Institute for Water Research
The Norwegian Institute for Water Research (NIVA) is Norway's leading research institute for the aquatic environment, working across a wide range of environmental, climate and resource issues. Our high-quality research is characterised by its relevance, and its holistic and interdisciplinary approach, combining research with monitoring, assessment, problem solving and consulting. The NIVA group has approximately 500 employees and is headquartered in Oslo, with branches in Bergen, Grimstad, Hamar and Copenhagen, together with a marine research station in Drøbak, and subsidiaries in Tromsø, Chile and China.
We are looking for a research leader with expertise in river ecosystems
Are you a leading scientist in river restoration science or river ecology? Are you interested in working on solutions to restore freshwater biodiversity and the natural functioning of rivers? Do you want to work in a country that has nature and water at its heart? If so, NIVA has an exciting opportunity for you. We are looking for a senior research leader to expand NIVAs profile in river research and manage a team of 10 researchers.
We carry out research and innovation on topics such as freshwater biodiversity, climate impacts, river restoration, nature-based solutions and landscape ecology. We are active in developing new methods for monitoring freshwaters and riparian zones, including the use of drones, eDNA, satellite remote sensing and citizen science. Research focuses nationally, from southern Norway to Arctic systems on Svalbard, across Europe on several European projects, and internationally in Asia and South America. The section works very closely with a "twin" freshwater ecology section, focused more predominantly on lakes. To better understand environmental challenges and to provide sustainable solutions, the section works interdisciplinary with a number of other sections working on catchment processes, environmental law and governance, social science, data science, environmental contaminants and marine and coastal ecosystems. We also work in close cooperation with customers, stakeholders and small businesses implementing river restoration solutions.
NIVA's vision is "Research for a sustainable future" and we aim to deliver impactful research, contributing to the knowledge base for Europe's Green Deal and the UN Sustainable Development Goals. Evaluation of nature-based solutions for river restoration and climate adaptation are key research themes in the section that contribute to this, supported by a strong backbone in environmental monitoring of the status of river ecosystems.
Additional Research Manager tasks
NIVA currently has 15 research sections, each with 5-25 researchers, research assistants, engineers and PhD students. The research leader will lead 10 staff in the Section on Nature-based solutions and Aquatic Ecology. The leader reports to one of NIVA's research directors and is part of the institute's operational management team.
As head of a research section, NIVA's research leaders are important contributors to further developing the institute and ensuring that our research and consulting activities are relevant, knowledge-based, with integrity and high quality. Good personal interaction is important for finding sustainable solutions across professional and organizational boundaries, with external partners, as well as in the working environment internally.
You will contribute to the development and implementation of NIVAs research strategy, as well as further develop the section's core research interests in river ecology and nature-based solutions. You should have a track record of success in research funding, ideally with involvement in international research programs or actively working with national authorities and industry. You will be expected to develop your own professional research interests and networks in relevant projects as well as acquire large research and innovation projects to support staff in the section and across NIVA.
You will have overall responsibility for coordinating, with staff in your section, customer contact, profiling, acquisition and revenues. Another important area of responsibility is to ensure the section's research development and innovation strategy aligns with national and international research agendas for freshwaters and builds on the skills in the section.
The research leader is responsible for the section's personnel, their skill development, health and safety, and project and quality management. We emphasize that you need to be a good role model to staff and supportive of career development. You will contribute actively to a positive working culture and a supportive work environment.
Qualifications and experiences
We are primarily looking for a strong research leader with recognized expertise in river ecosystems. Research experience in topics such as river ecology, freshwater biodiversity, restoration and nature-based solutions, landscape ecology, climate change (impacts, adaptation), or new monitoring methods are desirable.
In addition, the right candidate for the research leader post should demonstrate good leadership skills and relevant management experience within a research-related organization.
We are looking for a research leader that has some of the following qualities:
Experience of applying for, and leading, research projects nationally and/or internationally within the section's primary subject and market areas.
Experience with developing and leading interdisciplinary projects and strong networking and collaboration skills.
A national and international network of collaborators and good knowledge of research and innovation agendas in river ecology, river restoration and nature-based solutions
Relevant knowledge about research funding, particularly the Norwegian Research Council, Nordforsk, the EU, or similar funding agencies.
Broad experience with project management
At least 3-5 years of management experience in applied research and innovation
Demonstrate a good publication record
Experience in disseminating research to a wide variety of audiences and representing an organisation to external customers and policy makers.
Very good written and oral formulation skills in English are a prerequisite, preferably also in Norwegian or another related Scandinavian language.
Personal characteristics
We are looking for someone that is driven by solving environmental challenges in collaboration with social actors and employees with different expertise. You are an open-minded curious person, and as a leader you can inspire to innovation, be clear and able to make decisions, delegate and implement priorities. You are team- and relationship-oriented and communicate well, both internally (team) and externally (clients and partners). You are motivated by leading and developing talented employees and work systematically with the working environment.
Inclusion and diversity
NIVA's work environment is distinguished by respect and equality. We treat each other equally and do not discriminate based on gender, age, functional ability, religion, ethnic and cultural background, or any other defining aspect of an individual. We wish to attract diversity as different perspectives promotes innovation and encourage all qualified candidates to apply for positions at NIVA regardless of age, gender, functional ability, nationality, or ethnical background.
NIVA offers
Challenging and inspiring tasks at Norway's leading water research institute with a broad project portfolio and an extensive international network
The opportunity to contribute to the direction of environmental research at The Institute and internationally
Stimulating international working environment with skilled and dedicated employees
Competitive pay, pension schemes and insurance benefits
Applicants can be evaluated and contacted before the application deadline
Location: Oslo
Webcruiter ID: 4566001980
Contacts: