Ledig stilling ved SINTEF
Researcher – Navigation systems
Deadline: 31.05.2020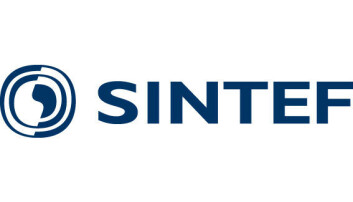 SINTEF
SINTEF is one of Europe's largest research organisations, with multidisciplinary expertise in the fields of technology, the natural sciences and the social sciences. SINTEF is an independent foundation and has conducted contract research and development projects for the private and public sectors since 1950. SINTEF has 2000 employees from 75 countries and annual revenues of three billion Norwegian kroner.

Vision: Technology for a better society
The Department of Connectivity technologies and platforms at SINTEF Digital undertakes theoretical, computational, experimental and applied research within the scientific fields of wireless communications, signal processing, navigation and acoustics. Our goal is to conduct research in order to push technological boundaries, disseminate results and explore new applications in close cooperation with industry. We are divided into two research groups entitled Communication Systems and Acoustics.
The research group Communication Systems consists of 15 researchers working within signal design, signal processing, machine learning, signal propagation, electromagnetics, antennas, communication networks, navigation, positioning and localization. We conduct research and apply our knowledge within a diverse set of applications, such as intelligent transport systems, wireless sensor networks, internet-of-things for various industrial applications, safe communication for autonomous systems, electromagnetic sensors for non-destructive testing, satellite communications, powerline communications, underwater (acoustic) communications and navigation system design for safety-critical operations.The department is now looking for a navigation systems researcher to join our team working on resilient high integrity navigation system technologies.
Responsibilities
As a research scientist, you will be working in interdisciplinary teams on several projects with partners in Norway and/or abroad. Depending on your qualifications and level of experience, you will be expected to contribute to project development, work with industry customers and other partners as well as managing projects.
Qualifications and Skills
You must have a graduate degree (PhD degree preferred) in electrical, communications, or cybernetics engineering with specialization in navigation system development, and to have the following skills:
• A strong background in GNSS, sensor fusion for navigation, signal processing and software design.
• Solid theoretical knowledge and working experience with the aspects of GNSS signals and systems affecting integrity and continuity.
• Working understanding of one or more GNSS augmentation systems such as GBAS and or SBAS.
• Interest in the development and applications of navigation and wireless location technologies are highly desirable.
• Experience with field measurement and testing campaigns of GNSS and related equipment is considered as an asset.
• Understanding of the concept of signal of opportunity exploitation for use of communications signals in navigation applications.
• Ability to build and maintain scientific and customer networks, and understand the needs of the market is important.
• Ability to communicate well in Norwegian and English, both orally and written is mandatory.
• Ability to work in project teams and meeting tight deadlines.
We offer:
• A multicultural, creative and social working environment with colleagues who want to make a difference.
• Great opportunities for scientific and personal development in an organization that values responsibility and initiative.
• Flexible working hours, salary based on qualifications, day care, good pension and insurance plans.
The position is located in Trondheim, Norway.
For further information, please contact:
Research manager Bengt Holter,
Senior research scientist Nadezda Sokolova,
Senior research scientist Aiden Morrison
Please submit your application with application letter and CV online.
Questions regarding the position:
Homepage: www.sintef.com