Ledig stilling ved UiT Norges arktiske universitet
Researcher position in environmental genetics of pathogens related to aquaculture
Deadline: 18.12.2019
The position
The Faculty of Biosciences, Fisheries and Economics (BFE), UiT The Arctic University of Norway has a temporary position vacant as an researcher in environmental genetics of pathogens related to aquaculture. The position is a fixed period of 18 months and attached to the The Norwegian College of Fishery Science (NCFS) and the research group for genetics.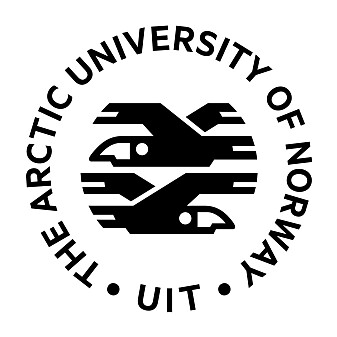 UiT The Arctic University of Norway
The Faculty of Biosciences, Fisheries and Economics (BFE) consists of Department of Arctic and Marine Biology, Norwegian College of Fishery Science (NFH) and School of Business and Economics. The main task of BFE is to conduct teaching and research dissemination at a high national and international level within all relevant fields. Prioritized research areas are aquatic and terrestrial ecosystems, climate, life in the arctic, marine bioprospecting, fish health, seafood products, business and macroeconomics, resources and environment, markets and management of marine resources. The interdisciplinary profile of the faculty provides good opportunity to develop research projects involving several research groups at the faculty according to its strategy.
The Norwegian College of Fishery Science (NCFS) is a multidisciplinary unit for marine research and education. NCFS have established research environments for resource management, resource utilization and biotechnology, and is now strengthening the capacity for utilization and health related effects of seafood consumption. NCFS teaching obligation stretches trough three study programs at Bachelor and Master level; Fisheries and Aquaculture Science, Biotechnology/Marine biotechnology and Aquamedicine. In addition, NCFS offers an international master program, International Fisheries Management (IFM). All programs of are growing popularity as they are attracting more qualified students than available opportunities.
Contact
For further information, please contact Associate Professor Kim Præbel;
+47 77646107/+47 45436415
The position's field of research
The research group for genetics is searching a motivated and ambitious candidate in genetics, within environmental DNA and molecular ecology of pathogens related to aquaculture. The research group focus on using environmental DNA and metabarcoding within the aquaculture industry, but also uses environmental DNA analysis to study biodiversity and biological invasions in natural sub-Arctic and Arctic systems, as well as in the temperate ecosystems which are the origin of such invasions. The successful candidate will be responsible for developing whole-ecosystem approaches and applications of environmental DNA analysis within aquaculture to improve profitability, management, and reduce the environmental impact. This includes proof-of-concept studies and in situ experiments at fish farms. The successful candidate is expected to significantly contribute to a strong research program within novel genetic methods for surveying and monitoring biodiversity and mitigate the effect of pathogens in aquaculture.
The research group is a part of a broader research environment at NCFS and BFE. Cooperation across research groups, departments and institutions is encouraged.
The candidate is expected to supervise and/or co-supervise master and PhD candidates. The position is further expected to contribute with outreach and dissemination, internally at UIT and to the industry and society in general.
Qualification requirements
For appointment as Researcher, the applicant should have a Norwegian doctoral degree within genetics or related subject areas (e.g. molecular ecology) or a corresponding foreign doctoral degree recognized as equivalent to a Norwegian doctoral degree. If competence at a corresponding level is not documented, academic work of the same scope and quality can be taken in to consideration.
The applicant must have a solid background within metabarcoding, and the related bioinformatic tools used to analyze both eukaryotic and prokaryotic diversity in marine and/or freshwater environments. Experience with the use of diagnostic markers for qualitative and quantitative characterization of biodiversity, including metabacording and real-time PCR, is needed. The applicant must also have experience with relevant field and laboratory protocols used for sampling, extraction, and analysis of environmental DNA from diverse sources. The applicant must have a solid background on ecosystem-wide approaches to marine ecology, including diversity and taxonomy of marine organisms and their interactions. Experience in molecular research on pathogenic or toxic eukaryotic species is an advantage, especially in the context of monitoring aquaculture activities. The applicant must have a strong track-record including peer-reviewed publications.
We are searching for an ambitious candidate with good skills in communication and collaboration. Personal qualifications, suitability and interest in the project will be emphasized.
When applying for a research position, the applicant shall submit a project proposal for the qualifying work that describe of how you scientifically can contribute to the described field of research. This proposal must include a progress plan. It is required that the applicant will be able to complete the project during the period of appointment.
Language
Applicant must have a good command of English, both written and verbal. Read more about languages proficiency.
We offer
Involvement in an interesting research project
A good academic environment with dedicated colleagues
A large degree of independence in work
Flexible working hours and a state collective pay agreement
Pension scheme through the state pension fund
Remuneration – The Research position is in State salary code 1109. In addition to taxes, a further 2% is deducted for the Norwegian Public Service Pension Fund.
Application
Submit your application electronically in www.jobbnorge.no.
Assessment - An expert committee will assess the applicants. The applicants assessed to be best qualified, will be invited to an interview. The interview shall among other things aim to clarify the applicant's personal suitability for the position. Applicants invited for interview should bring original certificates and diplomas.
Your application must include:
Letter of application - explaining your motivation and research interests
CV (containing a complete overview of education, supervised professional training and professional work)
Diplomas and transcripts from completed degrees
2-3 references with contact details
Documentation of the English language. How to document languages proficiency.
Project proposal including a progress plan.
Works- The applicant have to attach the published or unpublished work he/she wish the Committee be take into consideration during the assessment process.
It is required that the documents mentioned above will be enclosed in Jobbnorge before deadline.
All documentation must be certified and translated into English or Scandinavian language.
General
The appointment is made in accordance with State regulations and guidelines at UiT. At our website, you will find more information for applicants.
A good work environment is characterized by diversity. We encourage qualified candidates to apply, regardless of their gender, functional capacity or cultural background. UiT and will emphasize making the necessary adaptations to the working conditions for employees with reduced functional ability.
According to the Norwegian Freedom and Information Act (Offentleglova) information about the applicant may be included in the public applicant list, also in cases where the applicant has requested non-disclosure. You will receive advance notification in the event of such publication, if you have requested non-disclosure.
We process personal data given in an application or CV in accordance with the Personal Data Act.