LEDIG STILLING VED UIT NORGES ARKTISKE UNIVERSITET
Researcher at Department of Pharmacy affiliated with the project BMFishFeed
Deadline: 15.08.2022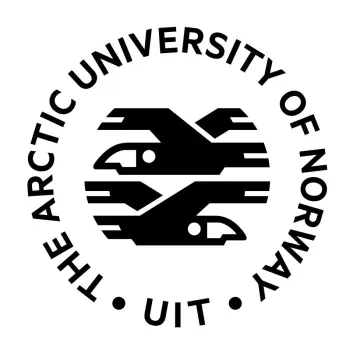 UiT The Arctic University of Norway
UiT The Arctic University of Norway is a multi-campus research university and the northernmost university of the world. Our central location in the High North, our broad and diverse research and study portfolio, and our interdisciplinary qualities make us uniquely suited to meet the challenges of the future. At UiT you can explore global issues from a close-up perspective.

Credibility, academic freedom, closeness, creativity and commitment shall be hallmarks of the relationship between our employees, between our employees and our students and between UiT and our partners.

The Faculty of Health Sciences at UiT The Arctic University of Norway represents a newly created entity gathering almost all possible health study programs. This facilitates an unique interdisciplinarity and innovation in health education and research. We work closely with the services in the North to solve tomorrow's challenges.

Read more about us at uit.no/helsefak
The position
A researcher position is available at the Department of Pharmacy, Faculty of Health Sciences with the research group Natural products and medicinal chemistry. The position will be affiliated with the project BMFishfeed for a period of 2.5 years, starting autumn 2022.
The workplace is at UiT in Tromsø. You must be able to start in the position within a reasonable time after receiving the offer.
The research group
The Natural Product and Medicinal Chemistry research group currently consists of two Professors, one Associate Professor, two technicians-, and a varying number of researchers, and PhD students. The research group teaches courses in pharmaceutical chemistry, medicinal chemistry, natural products chemistry, and analytical chemistry at bachelor´s, master´s, and PhD level.
The main scientific disciplines of the research group are:
1. Medicinal Chemistry - bioactive compounds and hit-to-lead synthesis: Research projects in medicinal chemistry include synthesis and studies of bioactive peptides and peptidomimetics for lead-compound identification, structure activity-relationship studies and mode-of-action studies. Of special interest is development of lead-peptides and lead-peptidomimetics based on marine natural products with antimicrobial and antibiofilm activity, as well as cytotoxic activity against cancer. The group is member of CANS - Centre for New Antibacterial Strategies – A new strategic research initiative at UiT, which is an interdisciplinary collaboration between 130 researchers from different national and international research groups with focus on antimicrobial resistance. The research group has established modern infrastructure for automatic microwave assisted solid phase peptide synthesis and preparative HPLC for isolation and purification, as well as methods for quality control (LC-UV and LC-MS).
2. Bioanalytical chemistry - LC-MS based bioanalysis: The focus of the research group within bioanalytical chemistry is systems biology and LC-MS based -omics studies, focusing on metabolomics and lipidomics, as well as targeted quantification of small molecules from biological samples. The research group has a specific focus on developing LC-MS based bioanalyses of clinical samples and other biological materials. The system biology-based analyses are tightly connected to clinical studies in close collaboration with health professionals at the University Hospital of North Norway (UNN). The research group has an active role in the Proteomics and Metabolomics Core Facility (PRiME) at UiT. The groups competence within proteomics, metabolomics and lipidomics is also widely used in studies of marine organisms, especially with effects and nutritional value as focus points. The group has a well-developed interdisciplinary collaboration within this field.
The positions field of research
The project is financed by the Norwegian Research Council and the primary objective is to use Omega-3 production side streams as feedstock for production of a lipid-rich bacterial meal (BM) for fish feed additives. The secondary objectives are, (i) Establishing a stable SBR process (select lipid-storing bacteria) based on Omega-3 production side stream as the only C-source. (ii) Produce a lipid rich bacterial biomass from a culture purged from the SBR. (iii) Establish a comprehensive characterization of the BM product. (iv) Assess basic questions regarding the sustainability of the BM process.
The researcher position is connected to WP3 Product characterization, that includes:
Lipidomics - The full lipidome of the bacteria can be analyzed by lipid extraction followed by Liquid Chromatography- Mass Spectrometry (LC-MSn). The analysis will be performed on a high-resolution MS with electrospray ionization. MSn analysis will be important to determine the structure of different lipids, and software and databases such as e.g. Metlin and LipidSearch are possible tools for lipid identification and quantification.
Protein quantification – The total amount of proteins in the samples will be determined by the biuret test, and samples analyzed on an in-house UV-Vis spectrophotometer.
The researcher will have the main responsibility for lipidomics and protein quantification in this WP.
Contact
For further information about the position, please contact:
Qualifications
This position requires a PhD degree or equivalent within pharmacy, medical biology, analytical chemistry or related fields.
In addition the applicant must have:
Hands on experience with different extraction techniques
Hands on experience with liquid chromatography and mass spectrometry (LC-MS)
Knowledge of identification and quantification methods within LC-MS
Experience with statistical analysis
The following knowledge/experience is seen as advantageous for the position:
experience in the field of bioanalytical chemistry
experience in the field of metabolomics/lipidomics
experience with cultivation of bacteria
Applicants must document fluency in English and be able to work in an international environment. Working knowledge of Norwegian or a Scandinavian language is beneficial.
The candidate must be able to work systematically, independently and have the ability to work in an interdisciplinary research team. Emphasis will be placed on the communicative and collaborative skills, as well as personal suitability and the motivation and interest in the project.
Application
The application must include:
Cover letter including a short description of interests and reasons for applying for the position.
CV containing a complete overview of experience, professional work and references
Diplomas, diploma supplements and transcripts (all degrees, in original language and translated)
Written references
Two references with contact details
A list of your academic production
Documentation of English proficiency.
Proficiency in the English language can be documented in the following ways:
Diploma from a Norwegian upper secondary school with both spoken and written English (140 hours)
TOEFL (Test of English as a Foreign Language)
IELTS (International English Testing Service)
Completed university degree in the field of English language or literature
One years completed university studies in Australia, Canada, Ireland, New Zealand, the UK or USA, for which English was the language of instructions.
Documentation must be in English or a Scandinavian language. The application and submitted documents must be sent electronically via www.jobbnorge.no.
Assessment
The applicants will be assessed by an expert committee. The committee's mandate is to undertake an assessment of the applicants' qualifications on the basis of the written material presented by the applicants, and the detail description draw up for the position.
The applicants who are assessed as best qualified will be called to an interview. The interview shall among other things, aim to clarify the applicant's personal suitability for the position and motivations.
General information
The appointment is made in accordance with State regulations and guidelines at UiT. At our website, you will find more information for applicants.
More information about moving to Norway and working at UiT here.
According to the Norwegian Freedom and Information Act (Offentleglova) information about the applicant may be included in the public applicant list, also in cases where the applicant has requested non-disclosure.