LEDIG STILLING VED SINTEF
Research Scientist within industrial biotechnology applications
Deadline: 31.08.2022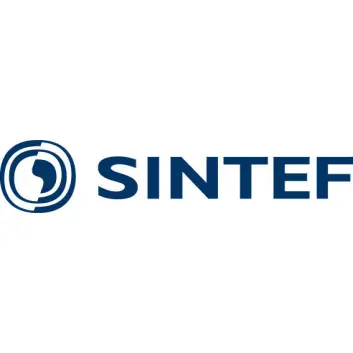 SINTEF
SINTEF er et av Europas største forskningsinstitutt, med flerfaglig spisskompetanse innenfor teknologi, naturvitenskap og samfunnsvitenskap. SINTEF er en uavhengig stiftelse som siden 1950 har skapt innovasjon gjennom utviklings- og forskningsoppdrag for næringsliv og offentlig sektor i inn- og utland. SINTEF har 2100 medarbeidere fra 80 nasjoner og en årlig omsetning på over tre milliarder kroner.

Vår visjon: Teknologi for et bedre samfunn

Les mer om SINTEF her.

SINTEF Industri er et oppdragsinstitutt som leverer forskningsbaserte løsninger og tjenester som skaper verdi for kunder nasjonalt og internasjonalt. Med vår flerfaglige kunnskapsbase og avanserte laboratorier som fundament, utvikler vi − i tett samarbeid med våre kunder og samarbeidspartnere − teknologi og tverrfaglige løsninger innen et bredt spekter av markeds- og fagområder.

SINTEF is the largest independent research organisation in Scandinavia. Over the past 60 years, we have created value and innovation through knowledge generation and development of technological solutions that are brought into practical use. Today, SINTEF is a broadly based, multidisciplinary research institute with international top-level expertise in technology, medicine, the social sciences, striving to develop Technology for a better society.
SINTEF Industry is the largest institute of SINTEF, performing contract research and delivering solutions and services that create value for our customers. With our cross-disciplinary knowledge base and advanced laboratories, we develop technology and solutions within a broad range of research areas and industries.
The Department of Biotechnology and Nanomedicine consists of the Research Groups Medical Biotechnology, Industrial and Marine Biotechnology, Sustainable Biotechnologies and Bioprospecting, Mass Spectrometry, and Polymer Particles and Surface Chemistry, and hosts national leading research infrastructure for bioprocess technology, high throughput screening, and mass spectrometry, along with state-of-the-art molecular biology and chemical synthesis labs.
With currently more than 95 staff, we perform each year over 180 projects for industry customers and public funders in the frame of national and European research programmes. Research in our Department is carried out at our excellent facilities at SINTEF Industry in Trondheim, Norway, closely integrated with other SINTEF groups and the Norwegian University of Science and Technology NTNU, with which we closely collaborate in numerous research projects at the national and international level.
Among the many national and international initiatives, we are coordinating the EU Green Deal project PYROCO2, a preeminent initiative that aims at demonstrating the scalability and economic viability of carbon capture and utilization (CCU). The PYROCO2 project is set to be a key driver for the emergence of CCU hubs across Europe with great impact on the sustainable future of Scandinavia and Europe.
Within this framework, the Research Group of Sustainable Biotechnologies and Bioprospecting at SINTEF Industry, is looking for a highly skilled and motivated Research Scientist, with expertise and genuine interest in developing industrial biotechnology applications for the bioeconomy with special focus on CCU and gas fermentation technologies, ideally with R&D experience in this field. The new Research Scientist will significantly contribute to the PYROCO2 project and will be offered possibilities for professional and scientific development.
Job description
To expand our existing competences, and better exploit our infrastructure and capacities in the broad spectrum of possible biotechnological applications for the bioeconomy, we wish to expand our team with a researcher who brings in additional, complementary competence and skills.
The researcher is expected to work closely together with other researchers in our team but should also be capable of independently developing and implementing his/her own ideas and strategy how to contribute to SINTEF's ambitious goals to develop Technology for a better society and further developing SINTEF into a leading R&D partner for the bio-based industry in Europe.
The eligible candidate should:
• Have a PhD in a suitable field, such as industrial biotechnology, bioprocess engineering, microbiology.
• Have well-documented expertise in bioprocess technology and microbial fermentation (both classical and gas fermentation) of at least one microbial trait (e.g., yeast, fungi, (an)aerobic bacteria, Archaea) of high relevance for bio-based production processes.
• Have a broad overview across disciplines and topics like classical microbiology, bioprocess engineering, strain engineering, microbial ecology and consortia. Have knowledge on the process of techno-economic assessment of a sustainable and cost-effective bioprocess.
• Have good written and oral communication skills in English.
• Have skills and experience in efficiently publishing research results.
• Have skills to acquire new R&D projects and industrial customers.
Personally, the candidate should:
• Be highly committed to applied science, strive for excellence.
• Be able to work in a team and lead scientific and technical staff in a positive, motivating way.
• Be able to develop own smart ideas and think independently.
• Be motivated by and able to focus on solving tough scientific challenges.
Skills, knowledge, and interest in one or several of the following areas are desirable:
• Microbial (Gas) fermentation.
• Bioprocess engineering.
• Industrial Biotechnology.
• CCU(S) technologies.
• Microbial physiology.
• Microbial ecology.
We offer
• High-end laboratory infrastructure and a friendly and dynamic scientific team,
• Opportunity to work in a flexible research environment, to bring in own ideas, and developing own projects,
• Competitive salary according to SINTEF's salary system and opportunity for career advancement within the institution.
For additional information, please contact Research manager Dr Francesca Di Bartolomeo ([email protected]) and Senior researcher Dr Alexander Wentzel ([email protected]).
How to apply
The application should include the following:
• Cover letter,
• CV,
• Research interest description,
• List of publications,
• Reference letter(s) or alternatively names and contact details of at least two references.
All materials should be provided in English. The application materials will not be returned.
Deadline for applications: August 31st, 2022
SINTEF is an attractive workplace, offering unique development opportunities for people with knowledge and enthusiasm. To take care of our commitment to society we need capable employees from all parts of the world with a high level of professional skills and the ability to make a difference.
Contacts: