LEDIG STILLING VED SIMULA
Senior Research Scientist in Scientific Computing
Deadline: 01.11.2021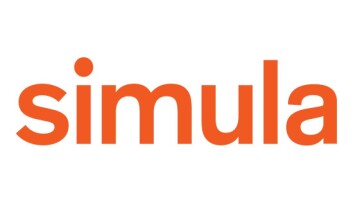 Simula Research Laboratory AS
Simula Research Laboratory is a research laboratory organized as a limited company owned by the Norwegian Ministry of Education and Research. Simula's mission is to solve important and fundamental problems of science and engineering, with the main goal of benefiting and advancing society. We conduct basic and long-term research in select research areas of ICT including scientific computing, communication systems, software engineering, cybersecurity, and machine learning. Simula currently employs approximately 190 individuals from 35 countries and strives to create inclusive working environments. English and Norwegian are the working languages at Simula. We are an equal opportunity employer and encourage underrepresented groups to apply.
Call for Senior Research Scientist in Scientific Computing at Simula Research Laboratory
Simula Research Laboratory invites applications for one Senior Research Scientist position in the field of Scientific Computing. Senior Research Scientist is Simula's closest role to what might be called an Associate Professor at a University.
Scientific Computing at Simula focuses on fundamental research of an interdisciplinary nature targeting important problems in science and society. Applicants are expected to develop and sustain a research program extending or complementing our core research areas: scientific computing, modelling and simulation, high-performance computing, numerical analysis, data science and computational science, computational mechanics, computational life science including computational cardiovascular modelling and computational neuroscience.
The position is permanent, and the workplace will be at Simula's premises in Oslo, Norway.
About Scientific Computing at Simula
Scientific Computing is a core research area at Simula, with large and vibrant research departments in computational physiology, numerical analysis and high-performance computing. Our ambition is to develop abstractions, methods, technology and frameworks for high performance modelling, simulation and computing, and to apply new simulation techniques to complex physical processes affecting human health. Our research teams are often interdisciplinary and include mathematicians, physicists, computer scientists, and bioengineers, as well as national and international research collaborations with clinicians and medical experimentalists, and with industry.
Responsibilities
This is a senior-level position, analogous to an Associate Professor, which means responsibilities include:
Taking a leadership role in research
Fostering collaboration outside Simula
Mentoring junior scientists and students
Pursuing external funding, with support from fellow researchers and administration.
Candidate profile
We are looking for candidates aiming to conduct excellent and high-impact research in Scientific Computing, with a strong interest in strengthening and shaping Simula's research and research-based innovation agenda. Applicants are expected to demonstrate an extensive research track record with high scientific impact at a level compatible with a Senior Research Scientist position, and to outline an agenda for developing an outstanding research programme. Experience in applying for Norwegian, European, or international research and innovation grants will be an advantage.
Required qualifications
PhD in applied mathematics, computer science, or related relevant fields
Documented research work and publications within the field of Scientific Computing
Experience from national and/or international research collaborations
Excellent communication skills, including fluency in English.
Simula offers
A research culture offering outstanding opportunities for performing high quality and long-term research
An informal and inclusive international working environment
A large, open and collaborative research environment in Scientific Computing
A competitive salary and rank commensurate with qualification and experience
Generous support for travel and opportunities to build international networks
Modern office facilities located centrally in downtown Oslo
Opportunities for personal and professional development, including external courses
Numerous additional benefits: access to company cabins, sponsored social events, BabyBonus arrangements, generous equipment budgets (e.g., computer, phone and subscription), subsidized canteen meals, comprehensive travel/health insurance policy, etc
Relocation assistance: accommodation, visas, complimentary Norwegian language courses, etc
A focus on work-life balance: the health and well-being of employees is a priority. In addition to flexible work arrangements, employees are encouraged to pursue activities outside of work (that can even be supported through Simula's sponsorship program).
Evaluation procedure
After the application deadline, the evaluation committee will review the applications and invite a select set of applicants on to the next interview stage. These first stage interviews will be conducted remotely/online, and invitations will be sent out no later than 30 days after the application deadline. A short list of candidates will subsequently be invited to interviews to present their research to Simula in person, travel circumstances permitting.
Mandatory attachments
CV
Full list of publications
Certified copies of PhD diploma and other diplomas/certificates as relevant (in English or Norwegian)
Research statement: A text up to 4 pages describing the candidate's research agenda and plans for research activity, including a description of how the candidate would fit and/or complement Scientific Computing at Simula.
Up to three references (to be contacted via phone and/or email)
Application deadline: November 1 2021.
Desired start date: as soon as possible, negotiable
Contact: Additional enquiries regarding the position can be addressed to [email protected]
Simula Research Laboratory uses Semac´s background check in our recruitment process.
According to the Norwegian Freedom and Information Act (Offentleglova) information about the applicant may be included in the public applicant list, also in cases where the applicant has requested non-disclosure.