LEDIG STILLING VED SINTEF
(Senior) research scientist in fishing gear technology
Deadline: 30.04.2021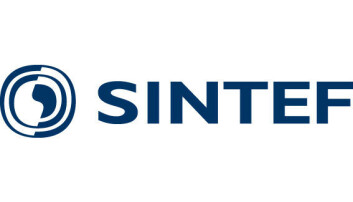 SINTEF
SINTEF is one of Europe's largest research organisations, with multidisciplinary expertise in the fields of technology, the natural sciences and the social sciences. SINTEF is an independent foundation and has conducted contract research and development projects for the private and public sectors since 1950. SINTEF has 2000 employees from 75 countries and annual revenues of three billion Norwegian kroner.

Vision: Technology for a better society.

SINTEF Ocean conducts research and innovation related to ocean space for national and international industries. Our ambition is to continue Norways leading position in marine technology and biomarine research. We develop innovative solutions for sustainable use of the ocean in close partnership with industry and government. The company has 340 employees and with headquarters in Trondheim, and offices in Tromsø, Hirtshals, Oslo, Ålesund and Bergen.

The SINTEF Group is one of Europe's largest research institutes and have a multidisciplinary expertise in the fields of technology, natural and social sciences. SINTEF is a non-commercial research institute, organized in the form of a foundation with subsidiary companies. Through its outstanding solution-oriented research, knowledge production and commercialization of research results, SINTEF generates significant assets for its Norwegian and overseas clients, for the public sector, and for the society. SINTEF's vison is" Technology for a better society".
SINTEF collaborates with clients throughout Norway and in the international market. The company is headquartered in Trondheim and has offices in Tromsø, Ålesund, Oslo, Bergen and Hirtshals (Denmark) as well as an office in Brussels.
SINTEF's role in society is a key component of our strategy and daily operations. The strategy specifies that SINTEF shall be an attractive partner that exploits its multidisciplinary capability and ability to enhance industrial and political dialogue in order to generate competitiveness and address the challenges facing society.
SINTEF Ocean is one of the institutes in the SINTEF Group. SINTEF Ocean is a leading multidisciplinary research organization that conducts research and development within ocean-based industries (e.g., aquaculture, fisheries, marine resources, maritime, oil and gas, marine processing, technology, environmental technology, and new ocean industries). SINTEF Ocean owns the flume tank in Hirtshals, Denmark which has been upgraded continuously and stands today as a very versatile test facility.
SINTEF Ocean's Department of Fisheries and New Bio-marine Industry is searching for a (senior) research scientist for the Fisheries Technology group. The Fisheries Technology group currently leads the SFI HARVEST (https://www.sintef.no/prosjekter/2020/sfiharvest/ ) and is heavy involved in the SFI D-Solve – Biodegradable plastics (https://uit.no/research/dsolve-en?p_document_id=704783), besides of a large portfolio of projects financed by the EU, NFR and the industry. We can offer a position in a multidisciplinary team of scientists addressing the needs of the fishing fleets. Our vision is to help developing the fishing sector towards utilizing the marine resources sustainably and profitably.
Responsibility and tasks
The successful applicant will conduct research on fishing gear technology (i.e., trawls, seines, pots, longlines and gillnets). This includes gear development, design, model testing and full-scale experimental fishing. Documentation of catch efficiency, size and species selectivity, energy efficiency for fishing operations and catch quality are also central aspects of the research activities. The Fisheries Technology group consists of experienced scientists with backgrounds in fishing gear technology, fisheries biology, fisheries management, marine safety, risk analysis, physics, hydrodynamics, marine technology, and cybernetics.
The successful applicant is expected to:
Gets involved in or propose national/international research projects.
Undertake combined experimental/modelling approaches to better understand attraction, capture and avoidance processes for different fishing gears (trawls, seines, bow nets), different species (demersal and pelagic fish, cephalopods), including intra and interspecies interactions.
Analyze and interpret the data collected and simulations performed.
Publish research results and presents findings to scientific and non-scientific audiences.
Co-supervise MSC and PHDs candidates linked to the SFI Harvest and SFI D-Solve.
Give lectures at university for undergraduate and graduate students.
Qualifications:
Advanced university degree in fisheries science, biostatistics, biological sciences, or a related field.
Master English both in writing and orally. Knowledge of a Scandinavian language would be an advantage.
Have good collaboration skills.
General cruise experience.
Experience from fishing or trials with trawls, seiners, purse seiners, lines, long liners, or with the use of other types of fishing gears.
Experience from fishing-related fishing behavior studies.
Experience with and expertise in experimental design and research methodology.
Knowledge of analysis of catch data and general statistics.
Experience in collaboration with fishing industry and development / innovation of industrial products.
Knowledge and experience with Norwegian fishery would be an advantage.
We offer:
SINTEF Ocean is a leading research institution globally recognized for the excellence of its research, innovation, and scientific advice.
We offer a rewarding and challenging job in an international environment. We strive for academic excellence in an environment characterized by collegial respect and academic freedom tempered by responsibility.
International challenges and opportunities,
Competitive pay and flexible working hours.
Good pensions and insurance schemes
The position reports to the Research manager of the Fisheries Technology group.
A brief application with CVs and transcripts must be submitted by 31.03.2021.
Questions regarding the position:
Homepage: www.sintef.com