Ledig stilling ved Universitetet i Bergen
Researcher - Centre for the Study of the Sciences and the Humanities (SVT)
Deadline: 27.09.2020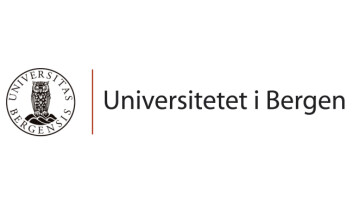 University of Bergen
The University of Bergen is a renowned educational and research institution, organised into seven faculties and approximately 54 institutes and academic centres. Campus is located in the centre of Bergen with university areas at Nygårdshøyden, Haukeland, Marineholmen, Møllendalsveien and Årstad.

There are four departments and four centres at Faculty of Humanities. Read more about the faculty and departments.
Kunnskap som formar samfunnet
Gjennom eit sterkt og tett samspel med omverda - globalt, nasjonalt og lokalt - skal vi medverke til eit samfunn bygd på kunnskap, ferdigheiter og haldningar.
Vil du vere med å forme framtida?
Researcher
There is a vacancy for a researcher position at the Centre for the Study of the Sciences and the Humanities (SVT) University of Bergen. The position is 100 % for a period of 18 months.
The Centre for the Study of the Sciences and Humanities (SVT) is an interdisciplinary, interfaculty center at the University of Bergen. The Centre is responsible for research, education and dissemination of knowledge within theory of science. Furthermore, the Centre is responsible for instruction in theory of science and ethics in the training of researchers at several faculties at the University of Bergen. The Centre is also responsible for the courses "Critical Issues in Research and Society", which are elective, undergraduate subjects with an interdisciplinary focus. The Centre emphasizes theory of science and ethics topics that are relevant to these respective subject areas.
The research community at SVT is multidisciplinary, with a broad understanding of theory of science, which includes both internal and external perspectives, including the philosophy of science, history, sociology, ethics and other disciplines to the extent that science, in a broad sense, is their research object. In addition, researchers at the centre carries out research on fundamental issues within the different sciences.
The researcher will be based in Bergen and it is expected that he/she will have their main residence in Bergen to participate in the daily activities at SVT. It is a requirement that the project is completed in the course of the period of employment.
About the project
This position has a two sets of work tasks:
Academic coordinator for the Unesco Global Independent Expert Group on Universities and the 2030 Agenda (EGU2030). The group is convened by UNESCO to propose guidelines and actions for how universities can facilitate knowledge development as well as new research and education strategies that can generate the deep-going social, economic and environmental transformations needed. The EGU2030 will work to describe the kinds of knowledge and ways of knowing we need in the work with sustainable development and the 2030 Agenda, and the role that universities need to play as social institutions in further developing knowledge and collective learning in research and higher education as well as societies at large. Importantly, this imples reflections not only about knowledge but also about what is perceived as valuable knowledge and skills. Universities are key institutions for bringing about the societal shift, but need to overcome key obstacles as disciplinary siloes and lack of truly global knowledge-exchange. The EGU2030 will address the interplay between research, higher education and sustainable development from a global perspective and produce a global report. The information collected will provide a state of the art and recommendations for institutions, their policies and programs with the aim to encourage critical reflection and to facilitate action.
Researcher position associated with the Horizon 2020-funded project Territories as Responsive and Accountable Networks of S3 Through new Forms of Open and Responsible Decision-Making (TRANSFORM), see https://cordis.europa.eu/project/id/872687. TRANSFORM aims to In TRANSFORM three European regions join forces and open up their R&I activities to co-create more responsible approaches to innovation. Lombardy in Italy, Brussels in Belgium and Catalonia in Spain are all leaders in experimenting new pathways for territorial development. TRANSFORM brings them together to design, test and disseminate three sound co-creation methodological frameworks (participatory research agenda setting; design for social innovation; and citizen science).
The work tasks contain:
The researcher is expected to serve as the academic coordinator of the EGU2030. The work tasks include:
Planning the work in the expert group,
Coordinating the meetings and discussions in the group
Facilitating meetings and other communication withing the group as well as related activities at UiB and beyond.
Reporting from meetings in the expert group, as well as
Coordinating and editing the expert group report.
The researcher is expected to take part in all research tasks pertaining to the University of Bergen in the TRANSFORM project. In particular, the researcher will work on our major task in TRANSFORM, monitoring, evaluating, and documenting the work carried out in the project.
This includes:
A mapping of TRANSFORM's ecosystem of monitoring and evaluation practices to avoid duplication of ongoing data collection and assessment activities
Design and execution of TRANSFORM's own suite of monitoring and evaluation activities
Continuous monitoring for ongoing formative assessment within the project.
RRI assessment of the activities and outcomes of TRANSFORM by applying and adopting a suite of RRI indicators (including selected MoRRI indicators as indicated by the Call for proposals and refined by SUPER MoRRI; and the 2015 EC Expert Group on indicators for promoting and monitoring RRI).
Assessment of scientific, democratic, environmental, economic and social benefits of TRANSFORM activities
The Researcher is expected to be willing to work in an interdisciplinary research environment, and play an active part in the SVT research community and contribute to its pool of research projects.
Qualifications and personal qualities
The applicant must hold a Norwegian PhD or an equivalent degree, within science and technology studies (STS) or an adjacent academic field within the social sciences.
The applicant must have solid research experience with science and technology studies and post-normal science approaches, preferably on issues on the science-policy interface. Research experience with nexus governance and EU institutions is an advantage.
It is a condition of employment that the PhD has been awarded before appointment to the position.
Work experience with policy development and policy advice is an advantage, in particular within fields of university policy or research and innovation policy, and in inter- or multinational organizations.
Solid mastery of the English language (written and spoken)
Applicants should have proven affinity with interdisciplinary work.
Documented ability to work independently and in a structured manner and to collaborate in teams.
Proficiency in both written and oral English.
We offer
A convivial and professionally challenging work environment
Salary in accordance with pay grade 64 on the State Salary Scale (code 1109/pay range 24, alternative 8). This constitutes a gross annual salary of NOK 572 700 before taxes. Further salary advancement will depend on seniority in the position. A higher salary may be considered for particularly well qualified applicants.
Enrolment in the Norwegian Public Service Pension Fund. Position in an inclusive workforce project (IW)
Good welfare benefits
How to apply for the job
Please apply electronically via the link «APPLY FOR THIS JOB» where you fill in the CV.
The following must be attached to the application:
A comprehensive 3 – 4 page cover letter outlining: (i) your motivations for applying; (ii) what contributions you bring to the projects; iii) your research interests, and the specific ways they can fit into the TRANSFORM project frame. Contact professor Roger Strand ([email protected] ) for more information.
Name and contact information for two reference persons
CV
Relevant certificates/references
List of scientific work (publication list) Other relevant publications
The enclosures can be submitted as Word- or pdf-files.
Copies of academic publications (if any), higher education certificates and diplomas must be accompanied by a translation into English, Norwegian, Swedish or Danish if not written in any of these languages. The translations must be sent together with copies of academic publications within the deadline of application.
General information
Detailed information about the position and the project can be obtained by contacting:
The best qualified applicants will be invited to an interview before the final recommendation.
Guide for application, click here.
Any queries or problems concerning the electronical application procedure should be directed to The Faculty of Humanities by email: [email protected]
The University of Bergen applies the principle of public access to information when recruiting staff for academic positions. Information about applicants may be made public even if the applicant has asked not to be named on the list of persons who have applied. The applicant must be notified if the request to be omitted is not met.
The state workforce shall reflect the diversity of Norwegian society to the greatest extent possible. People with immigrant backgrounds and people with disabilities are encouraged to apply for the position.