LEDIG STILLING VED SINTEF
Scientist / Senior scientist - BioMEMS – implantable sensors
Deadline: 01.03.2021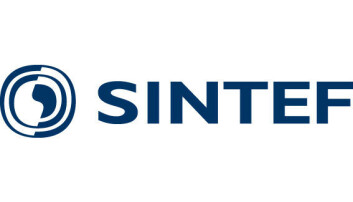 SINTEF
SINTEF is one of Europe's largest research organisations, with multidisciplinary expertise in the fields of technology, the natural sciences and the social sciences. SINTEF is an independent foundation and has conducted contract research and development projects for the private and public sectors since 1950. SINTEF has 2000 employees from 75 countries and annual revenues of three billion Norwegian kroner.

Vision: Technology for a better society.

SINTEF Digital conducts research and innovation in the areas of information and communication Technology, technology-oriented social Sciences and Health research. Our multidisciplinary knowledge base is used across all industries and helps our customers exploit and meet the opportunities created by today's omnipresent digital transformation.

Join our team to develop Micro-Nano-Bio based systems and sensors of the future!
SINTEF Digital is one of six institutes in SINTEF including department for Microsystems and Nanotechnology (MiNaLab) (www.minalab.no) which is a leading provider of R&D and fabrication services in silicon-based microsystems, including feasibility studies, device design, process development, process integration, process and device simulation, prototyping and small-scale production. We work in close cooperation with national and international companies to develop state-of-the-art and tailor-made sensors and actuators used in a wide range of application areas such as Aviation and Space, Consumer electronics, Scientific and medical instrumentation, Biomedical technology, Environmental technology, Renewable energy, Oil and Gas.
We are a highly innovative environment with strong focus on bringing technology from the concept stage to the market in close cooperation with industry and research institutions across the world, as well as through commercialization of own technology via licensing and spin-offs.
We are now looking for a Scientist/Senior Scientist within BioMEMS and implantable sensors
The Medicals sensors and BioMEMS group focuses on Microfluidic Technologies, Biosensors, Implantable sensors and piezoMEMS. Our technological base is silicon MEMS. We are currently looking for candidates with experience and interest within implantable sensors (sensor design, fabrication, packaging, application). You should have an ambition and capability to take on a leading role in further development of our project portfolio in this area, in addition to contributing to technical work involving concept development, MEMS/sensor design, process development, follow-up of component fabrication in the cleanroom, as well as characterization and testing. You will be part of a project team responsible for delivering high quality R&D work to industrial customers and/or academic R&D partners.
We are looking for candidates with qualifications matching the following requirements:
MSc or PhD in MEMS technology, microtechnology, nanotechnology, physics, chemistry, biophysics, or related discipline, with a strong academic record (excellent grades and/or strong publication record)
Experience from interdisciplinary projects on implantable sensors/BioMEMS, sensor testing (e.g. via clinical studies) and the associated regulatory requirements.
Ambition and ability to take on a leading role in development of our project portfolio within implantable MEMS and BioMEMS
Experience and competence in sensor design and biocompatible packaging of MEMS sensors for implantable applications.
Hands-on experience in cleanroom processing and use of advanced metrology tools is considered advantageous.
Extensive scientific and industrial network, and good understanding of industry and biomedical needs and markets
In addition to technical-scientific competence, we are seeking candidates who, like the rest of us, see the importance of being:
Team players
Focused on quality.
Able to take initiative and to generate new ideas.
Able to see the potential in technological development in order to develop novel components or concepts.
Able to interact and work in close cooperation with customers.
Good communicators, - having skills in both English and Norwegian/a Scandinavian language (not compulsory but highly appreciated)
We focus on offering:
Good management and development of leadership talents
A documented well-functioning working environment where diversity is appreciated.
Unique opportunities for personal development as part of a highly competent workforce where 60 % hold a PhD.
A varied and flexible working day
Company pension- and insurance scheme, and competitive salaries.
Welcome to SINTEF as who you are, and who you want to become!
Questions regarding the position:
Homepage: www.sintef.com