LEDIG STILLING VED NMBU
Researcher within biochemistry / microbiology
Deadline: 23.01.2022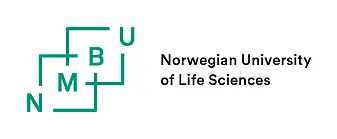 Norwegian University of Life Sciences
NMBU has a particular responsibility for research and education that secures the basis for the life of future generations. Sustainability is rooted in everything we do and we deliver knowledge for life. NMBU has 1,900 employees of which about 300 phd scholarships and 6,700 students. The university is divided into seven faculties.

NMBU believes that a good working environment is characterised by diversity.

We encourage qualified candidates to apply regardless of gender, functional ability, cultural background or whether you have been outside the labour market for a period. If necessary, workplace adaptations will be made for persons with disabilities.

More information about NMBU is available at www.nmbu.no.


About The Faculty of Chemistry, Biotechnology and Food Science


The Faculty of Chemistry, Biotechnology and Food Science (KBM) employs about 160 people. Currently about 50 PhD students are enrolled into our PhD program. KBM represents a broad range of scientific fields encompassing basic natural sciences such as microbiology, chemistry, biochemistry as well as the application of these towards food chemistry, technology and safety, biotechnology, bioprocessing and environmental issues. The Faculty is responsible for education, research and information within our fields of expertise and also has state-of-the-art instrumentation to perform research within these fields. KBM collaborates in networks and research projects both nationally and internationally.

Further information here.
We seek a researcher with a keen interest/experience in; gut microbiology, host-microbiota interactions, microbial community fermentations, advanced analytics
About the position
The Faculty of Chemistry, Biotechnology and Food Science (KBM) at the Norwegian University of Life Sciences (NMBU) has vacant a 2-year position for a researcher in the field of advanced microbiology, fermentation processes, biorefining.
The position is part of "3D-Omics", a 10 mill EUR H2020 innovation action consisting of 13 international partners which aims to develop, optimise and, for the first time, implement 3D'omic technology in animal production to generate the so-called 3D'omic landscapes, the most accurate reconstructions of intestinal host-microbiota ecosystems ever achieved.
Using two terrestrial production systems, namely poultry and swine, 3D'omics will analyse the effect of a myriad of factors, including animal development, diet, exposure to pathogens and management practices, in the shaping of 3D'omic landscapes.
Through coupling our new technology with cutting edge analyses of animal health and performance, 3D'omics will advance phenotypic variability and genetic evaluations of production animals to a new frontier.
The project will utilize microbiota directed fibers (MDFs) developed in house as well as fluorescent labelled substrates for the direct evaluation of host-microbiota interactions in feeding trials and in-vitro screening of microbial communities utilizing custom made small scale fermentors
The candidate will collaborate with a large team of colleagues at KBM as well as the MEMO group.
Main tasks
In vitro fermentations in small scale 50-100mL scale (Anaerobic fermentation)
Flow cytometry
Microscopy
Participate in feeding trials, sampling
Follow fermentation processes by advanced HPLC/MS
Isolate strains from complex mixed cultures
Prepare samples for complex multi-omics approaches
Competence
Required academic qualifications:
PhD degree in biotechnology and/or microbiology
Laboratory skills in microbiology
Training and research experience in running fermentations in bioreactors
Good research performance during the PhD and, if applicable, as a post-doctoral researcher, preferably documented by high quality scientific publications
Experiences and skills with some of the following topics are desirable:
Experience with cultivation of anaerobic bacteria
Experience with HPLC/mass spectrometry analysis of (carbohydrates)
Flow cytometry and cell sorting
Confocal microscopy
Experience with animal feeding trials
Personal qualities:
We are looking for a candidate who is ambitious, curious, motivated and able to work in a strong research environment. The ideal candidate will combine the following personal qualities:
Hard-working and accurate
Creative and independent
Ambitious
Genuinely interested in scientific research
Good social and collaborative skills
Good communicative skills, orally and written, in English, and, preferably in a Scandinavian language
Practical/technical skills
Remuneration and further information
The position is placed in government pay scale position code 1109 Researcher, wage framework 24 (salary grade 61-77) (NOK 553.500-752.800) on the Norwegian Government salary scale upon employment depending on qualifications.
The position follows ordinary meriting regulations.
For further information, please contact:
general Information to applicants
Application
To apply online for this vacancy, please click on the 'Apply for this job' button above. This will route you to the University's Web Recruitment System, where you will need to register an account (if you have not already) and log in before completing the online application form.
Application deadline: 23.01.2022
Up to ten publications selected by the applicant as most relevant must be attached to the application. If it is difficult to identify the contribution of the applicant in multiple-author publications, a short explanation about the applicant's part of the work is suggested.
Printed material which cannot be sent electronically should be sent by surface mail to Norwegian University of Life Sciences, Faculty of Chemistry, Biotechnology and Food Science, P.O. Box 5003, NO-1432 Ås, within 23.01.2022.

Please quote reference number 21/06255