LEDIG STILLING VED NIVA
Researchers in environmental and circular economy
Deadline: 16.05.2021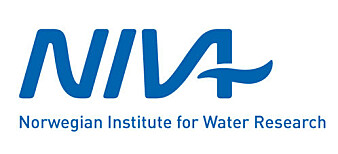 Norwegian Institute for Water Research
The Norwegian Institute for Water Research (NIVA) is Norway's leading research institute for the aquatic environment, working across a wide range of environmental, climate and resource issues. Our high quality research is characterised by its relevance, and its holistic and interdisciplinary approach, combining research with monitoring, assessment, problem solving and consulting. The NIVA group has approximately 400 employees and is headquartered in Oslo, with branches in Bergen, Grimstad, Hamar and Copenhagen, together with a marine research station in Drøbak, and subsidiaries in Tromsø, Chile and China
The Norwegian Institute for Water Research (NIVA) is a multidisciplinary applied research institute oriented to world-class science on topics related to sustainability, biodiversity protection, environmental quality assessment and management.
If you are interested in advancing research for environmental stewardship and innovation, we have good news!
We are strengthening our capacity in social sciences and now recruiting two researchers (senior researcher or researcher) with strong profiles within (1) environmental & natural resources economics, and (2) circular economy. The positions are placed in NIVA's section for Water and Society with about 20 researchers mostly with backgrounds in social incl. economic sciences, with central research themes being climate change and adaptation, management and governance of freshwaters including urban waters and marine waters; environmental economics, ecosystems services valuation; circular economy, private and public sector innovation, and participatory processes for stakeholder involvement. We work nationally and internationally, from local to global scales. We note an increasing interest in our competencies on all levels. In addition to typical research projects we also support capacity building, business development and innovation development for the public and private sectors through knowledge projects.
Overall responsibilities for both positions
Strengthen and further develop NIVA's economic expertise as applied to societal challenges and opportunities about economic aspects of marine, freshwater and urban water challenges and problems, the economic potential in aquatic natural resource use, e.g. blue growth related developments, and in the advancement of circular economy as relevant for NIVA's areas of operation
Work in an interdisciplinary manner with NIVA's other researchers
Initiate new projects in dialogue with clients, users and research colleagues, internally and externally
Supportively contribute to other NIVA projects
Increase industry involvement/ grow network
Strong abilities in academic and non-academic communication, both written and oral
Especially for the environmental economy position
To assume responsibility for a work package in the Horizon 2020 project ECOSCOPE, requiring especially good skills in bioeconomy
Especially for the circular economy position
To contribute to the further development of our circular economy capacity within the relevant field of operations that NIVA currently engage in such as plastic waste managements, aquaculture, agriculture, nature-based solutions, urban sustainability, wastewater-nutrient cycles, and rainwater-reuse.
Formal qualifications/experience PhD degree is a requirement for both positions. For the circular economy position we are interested in both recently graduated candidates as well as the candidates with long experience. For the environmental economics position we are looking for candidates with minimum 5 years relevant experience and a solid academic publication record. In addition, documented experience from interdisciplinary project work and experience from acquisition will be highly valued. Experience from outside the academic is also valued.
Strong ability to communicate in English, both verbally and in writing, is required. Some understanding of Norwegian will be an advantage.
Personal abilities
We are looking for candidates that are innovative and show good initiative in terms of acquisition and involvement in new project ideas. The right candidates find motivation from working in an interdisciplinary scientific research environment covering a broad spectrum of topics. In addition, cooperativeness, flexibility and ability to work in a team as well as independently are important skills.
NIVA offers
Challenging work tasks in a nationally leading research institution
New and modern research facilities centrally located in Oslo or in Bergen/Grimstad
Well-established national and international scientific networks
Great opportunities for scientific and personal development in an organization that values responsibility and initiative
A good working environment
Good pension and insurance plans
The right candidates will primarily be based in Oslo, but one of the regional offices in Bergen, Grimstad and Tromsø may also be possible.
Webcruiter ID: 4379772847
Contacts:
Sindre Langaas (Research leader), +47 982 27 747