LEDIG STILLING VED NORSK INSTITUTT FOR BIOØKONOMI (NIBIO)
Researcher - macroalgae biorefining
Deadline: 26.06.2022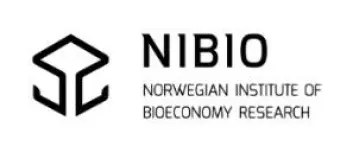 Norwegian Institute of Bioeconomy Research
The Norwegian Institute of Bioeconomy Research (NIBIO) was established July 1st 2015 and is one of Norway's largest research institutes. NIBIO's activities lie within agriculture, food, climate and the environment. The Institute conducts research and management support, and provides knowledge for use in national preparedness, governmental and district management, industry, and the society at large. NIBIO has approximately 700 employees present in all parts of the country, and is owned by the Ministry of Agriculture and Food.

The Division for Food Production and Society is a national leading research and competence unit with key research areas in crop production, agronomy, soil science, ecology, biodiversity as well as economics and social sciences. The division has approximately 130 employees and is divided into seven departments.

The Department for Biomarine Resource Valorisation, contribute with the transfer of technology and knowledge from green to blue value chains with a focus on bioeconomy: sustainable production and valorisation of renewable marine resources, including by-products and waste-streams.
A permanent full-time researcher position opens as part of NIBIO's commitment to facilitate the development of a viable and sustainable seaweed aquaculture.
The Phycology Team at NIBIO (Norwegian Institute of Bioeconomy Research), works on cultivation, seedling, bioprospecting and biotechnology of red, green and brown algae. The position is based at NIBIO Bodø, northern Norway, within the Department of Biomarine Resource Valorisation.
Main responsibilities
We are looking for a candidate who has working experience and expertise in macroalgae production value chains, in particular the impact of preharvest environment, harvesting technology and refining on product quality. The candidates' personal competence is expected to make a key contribution to ongoing and future research activities at NIBIO. Therefore, collaboration and exchange of knowledge with industry, advisory services and the public sector are essential parts of the position.
The successful candidate will have following main responsibilities:
Manage projects in close collaboration with the macroalgae industry, focusing on harvesting, processing, refining and product/market development
Support the sustainable development of the regional macroalgae industry
Project development and procurement together with regional industry, academia and government through regional, national and international funding sources
Knowledge transfer to, and between, the macroalgae industry and the scientific community
Networking domestically and internationally and participate in projects and conferences in Norway and abroad
Actively participate in projects and communication throughout NIBIO
Professional qualifications (required)
PhD degree in bioprocessing, biochemistry, phycology or related disciplines. MSc can be considered if working experience is relevant and comprehensive
Practical expertise in relevant technologies/methods for processing and biorefining of algae
Research experience, project aquisition and publication record in international peer-reviewed journals
Write and speak English fluently and at an advanced level
Learn Norwegian at a satisfactory level within 2 years if not fluent in a Scandinavian language (Norwegian, Swedish or Danish)
Will be evaluated positively
Knowledge and working experience on the following subjects:
Experience in aquaculture of green, red and brown macroalgae
Industrial collaboration and transdisciplinary work
Managerial and organisational skills, the ability to manage a variety of tasks simultaneously, and to organise and prioritise own work and that of others in order to meet project milestones, timelines and budgets
Experience in international research collaboration and networking
Operational experience with remote sensing and/or ROV relevant to seaweed farming
Experience from supervision of post graduate students
Personal qualifications
Like to collaborate but manages well alone
Highly motivated, positive and proactive
Committed to the work, meets targets and deadlines
Self-motivated, diligent and has an eye for details
Good communication and social skills, contributes positively to the working environment and engagement of stakeholders
Thrives under northern lights and midnight sun
Salary and benefits
Opportunity to work on an important social mission with focus on sustainability and future-oriented projects
Challenging, exciting and varied tasks in interdisciplinary teams
A flexible everyday life with the opportunity to influence one's own work tasks
A skilled professional environment with good colleagues
A generous personnel policy with welfare schemes that focus on employees' different stages of life
The position is remunerated according to the Norwegian State Salary Scale as researcher (code 1108 - master), researcher (code 1109 - PhD) or senior researcher (code 1183), salary grade 60 - 80 (NOK 543.500 - 817.000 per year), commensurate with qualifications and experience.
Membership in the Norwegian Public Service Pension Fund, which includes a good occupational pension scheme, occupational injury and group life insurance, and low-interest home loans.
Do you need more information?
Contact:
Johan Johansen (head of department): +47 957 321 32
How to apply for the position
Please send your application with CV electronically via the link on this page.
Take diplomas and letters of recommendation with you if invited to an interview, or submit them as an attachment along with the electronic application/CV.
Other information
We would like to point out that information about applicants may be subject to public disclosure, in accordance with the Freedom of Information Act (Offentlighetsloven), Section 25. An applicant can request to be exempted from inclusion on a public list of applicants. If the request for confidentiality is denied, the applicant will be notified thereof.
About diversity and inclusion - for applicants living in Norway:In accordance with the Norwegian Civil Service equal opportunities policy, qualified candidates are encouraged to apply - regardless of age, gender, functional disabilities, gaps in CV or national or ethnic background. As a government agency, we have the opportunity to provide positive special treatment for applicants who have a disability, gaps in their CV or immigrant background. Positive special treatment means, among other things, that you will more easily come to the interview. Read more about this here (in norwegian).