LEDIG STILLING VED NIVA
Researchers - Macroplastic
Deadline: 18.12.2022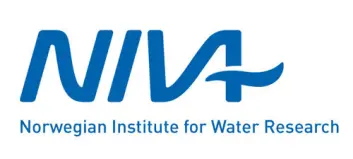 Norwegian Institute for Water Research
The Norwegian Institute for Water Research (NIVA) is Norway's leading research institute for the aquatic environment, working across a wide range of environmental, climate and resource issues. Our high-quality research is characterised by its relevance, and its holistic and interdisciplinary approach, combining research with monitoring, assessment, problem solving and consulting. The NIVA group has approximately 500 employees and is headquartered in Oslo, with branches in Bergen, Grimstad, Hamar and Copenhagen, together with a marine research station in Drøbak, and subsidiaries in Tromsø, Chile and China.
We are looking for researchers with expertise in macroplastic
NIVA is looking for two researchers with a background in a field of environmental science relevant for working with different aspects related to macroplastic pollution issues. Qualified candidates will join either the section for Catchment biogeochemistry and/or a newly established section (name not decided). Section for Catchment biogeochemistry consist of 15 researchers focusing on deposition, transport and cycling of different contaminants – including plastics – in rivers and catchments. The newly established section consists of 10 researchers working on national and international environmental policy, management processes, socioeconomic analyses and science-based capacity building focusing on causes and solutions related to plastic pollution. Macroplastic is a crosscutting theme between several sections at NIVA and the chosen candidates will be included in a strong interdisciplinary team consisting of both natural and social scientists.
Workplace can be NIVA's main office in Oslo or with NIVA colleagues in Tromsø (in Akvaplan-niva's office).
Main tasks
Participate in national and international research projects, including monitoring projects, focusing on macroplastic pollution and waste
Contribute to and develop NIVA's field and monitoring competence for macroplastic pollution, including method development
Contribute to and develop NIVA's competence connected to development and analyses of administrative tools relevant for macroplastic pollution
Contribute to and develop holistic, interdisciplinary analytical tools for macroplastic pollution issues
A coordinating role for macroplastic tasks in international projects, including maintaining good contact with partners and stakeholders at different levels (e.g. government, research institutes, NGOs) and in several countries
Reporting of project activity, including written and oral presentations, in English and/or Norwegian to a range of audiences
Other researcher roles and tasks must be expected
Qualifications
MSc and/or PhD in relevant disciplines. (Candidates with only MSc can be evaluated as Research assistants)
Competence and interest in plastic, plastic waste and plastic pollution issues
Strong ability to communicate in English, both verbally and in writing. Some understanding of Norwegian will be an advantage
In addition, experience in the following areas would be an advantage:
environmental monitoring
plastic pollution and plastic waste
project management
interdisciplinary work
Who are you ?
We are looking for enthusiastic, outgoing and positive colleagues that can manage several tasks simultaneously in a structured way. Our new colleagues will work in several Norwegian and/or international projects and it is important that you are prepared to travel, experience different cultures and that you are an effective communicator. The right candidates find motivation from working in an interdisciplinary scientific research environment covering a broad spectrum of topics. In addition, creativity in solving problems and innovating new ideas are important skills.
Inclusion and diversity
NIVA's work environment is distinguished by respect and equality. We treat each other equally and do not discriminate based on gender, age, functional ability, religion, ethnic and cultural background, or any other defining aspect of an individual. We wish to attract diversity as different perspectives promotes innovation and encourage all qualified candidates to apply for positions at NIVA regardless of age, gender, functional ability, nationality, or ethnical background.
NIVA offers
Exciting and stimulating tasks in a leading national water science research institute with great social significance
An opportunity for professional and personal development in an organization were responsibility and initiative are highly valued
Flexible working hours, good pension, welfare and insurance schemes, and competitive salary
To be part of a network of national and international researchers
A multicultural, social, and creative work environment
Cabin in Hemsedal
Fitness room at the office in Oslo
Webcruiter ID: 4587361000
Contacts:

Hans Fredrik Veiteberg Braaten (Research Manager), +47 911 89 144

Kathinka Furst (Research Manager), +47 970 09 070