Skretting ARC har en ledig spennende stilling!
Researcher - Protein Functionality
Deadline: 01.11.2020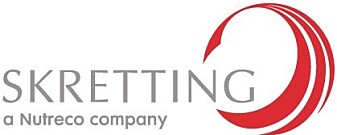 Skretting ARC is currently looking for an experienced Researcher Protein Functionality with an innovative mindset and good collaboration skills. In this role you will be a key player in the development of novel aquafeed products and processes for our fast growing manufacturing operations world-wide.
Key responsibilities:
Skretting
Skretting is a global leader in providing innovative and sustainable nutritional solutions to the aquaculture industry. Skretting has production facilities in 18 countries on five continents to manufacture and deliver high quality feeds from hatching to harvest for more than 60 species. The total annual production volume of feed is more than 2 million tonnes.

Skretting Aquaculture Research Centre (ARC) is the global research organisation for Skretting. The research centre is based in Stavanger, Norway, and has further research units in Italy, Spain, China, Ecuador, Australia, Egypt and Japan.

Skretting ARC employs an international team of over 100 highly skilled specialists, supported by a substantial annual investment in advanced R&D. We collaborate with over 50 research institutes and private companies across the globe. Core competencies are nutrition, health, feed production and research methodologies

.The feed production team is comprised of 14 experts in process technology, feed manufacturing and biotechnology.For more information about Skretting ARC visit www.skrettingarc.com.
Initiate, plan, coordinate and execute R&D work related to protein functionality.
Test, evaluate and document novel concepts at our laboratory and pilot plant.
Communication of results and findings to our key stakeholders; assist in implementation.
Background and competencies:
Minimal MSc in Food- or Feed Technology, (Bio)Process Technology, Biotechnology or equivalent.
In depth knowledge about functionality drivers in proteins and how to best utilise, modify and optimise these.
Proven track record in the development of new concepts and technologies related to protein functionality.
Innovative mindset, including a hands-on and target oriented mentality.
Excellent communication skills, both written and oral.
In this position you will have the opportunity to:
Join a well-established team of Feed Manufacturing Researchers.
Work in a progressive and highly innovative environment.
Develop and implement new products, technologies and concepts.
Work for a leading company in animal nutrition and aqua feed.
Our offer:
We offer a challenging position with ample possibilities for professional growth and competitive benefits. We also support and encourage extracurricular sport, health and cultural activities.
The working location is Stavanger, Norway. Stavanger is located in the beautiful south of Norway with easy international connectivity and high quality international schooling for children. The working language is English.
The successful applicant combines a high level of understanding of his/her technical area with a creative and innovative mindset.
For further information please contact:
Jan Jonkers, Manager Feed Production, Skretting ARC
Applications are invited from candidates with the described skills and experience. Please send your CV and cover letter describing your motivation by pressing apply
Application deadline: 01.11.2020
Contact:
Homepage: www.skretting.com