Ledig stilling ved UiT Norges arktiske universitet
Postdoctoral Research Fellow in Sport Science
Deadline: 01.02.2020
About the position
The Faculty of Health Sciences, the School of Sport Sciences, has a Postdoctoral Research Fellow position available for commencement from March 1st 2020, for a period of 3 years.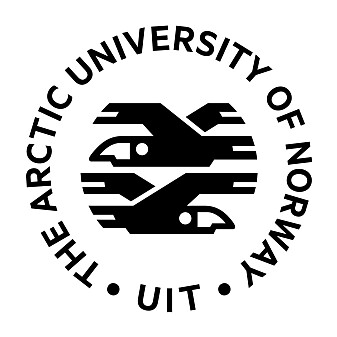 UiT The Arctic University of Norway
UiT is a multi-campus research university in Norway and the northernmost university of the world. Our central location in the High North, our broad and diverse research and study portfolio, and our interdisciplinary qualities make us uniquely suited to meet the challenges of the future. At UiT you can explore global issues from a close-up perspective.

Credibility, academic freedom, closeness, creativity and commitment shall be hallmarks of the relationship between our employees, between our employees and our students and between UiT and our partners.

The Faculty of Health Sciences at UiT, The Arctic University of Norway, is a national innovation which brings together a wide range of health-related education pathways. This lays the groundwork for a unique level of interdisciplinarity and innovation in health education and research. We work closely with northern services in order to find solutions for tomorrow's challenges.

Read more about us at www.uit.no/helsefak
The position is affiliated with the research group Skill and Performance Development in Sport and the research project "the Female Endurance Athlete" (FENDURA). Working place will be Campus Tromsø.
The position is externally founded and made available in a collaboration between the School of Sport Sciences and Tromsø Research Foundation (TFS). More information about the School of Sport Science is available here: Velkommen til Idrettshøgskolen.
Contact
Further information about the position and project is available by contacting:
Associate Professor Boye Welde, Phone: +47 993 57 696, e-mail: [email protected] or
Head of department Professor Carsten G. Rolland, Phone: +47 78 45 02 25/+47-951 22 864, e-mail: [email protected]
About the research project
The responsibilities of the position are linked to the FENDURA project. The primary objective of the FENDURA project is to provide the scientific basis for optimising long-term training responses and performance development of female athletes in endurance sports and in the prevention of menstrual-related side-effects specific to female athletes. This will benefit both health and performance among young female endurance athletes, and provide equal competitive opportunities for female athletes as men.
Responsibilities
The specific aims directed towards the primary objective are to: 1) Compare the physiological, performance and training development of female world-class competitors in cross-country (XC) skiing and biathlon to those who had similar potential, but did not succeed (work package 1). 2) Examine how the menstrual cycle and hormonal contraceptives influence training quality, performance, and possible side-effects in female XC skiers and biathletes (work package 2). 3) Investigate the effects of periodizing strength and endurance training according to the hormonal fluctuations of the menstrual cycle on the development of strength and endurance capacity in female XC skiers and biathletes (work package 3). This particular Postdoctoral position is preferably associated with work packages 1 and 2. Project descriptions and further information about the individual work packages are available by contacting Boye Welde.
Required qualifications
To be awarded the position of Postdoctoral Research Fellow, a Norwegian doctorate degree is required, or a corresponding international doctorate degree which is recognised as being equal to the Norwegian doctorate degree.
The successful applicant must have a relevant PhD degree and high expertise in sports and exercise physiology. It is desirable that the appointee has experience in research on exercise and physiology in female athletes.
Importance shall be attached to personal suitability and motivation for the position.
PhD students in the final stages are also qualified to apply, but have to document completed degree before employment.
Working and payment conditions
Working hours will be set aside for research, research-related activities and research administration.
Appointment to the position of Postdoctoral Research Fellow is mainly intended to provide qualification for work in top academic positions. It is a prerequisite that the applicant will be able to carry out the project over the full course of the employment period. No person may hold more than one fixed-term position as a Postdoctoral Research Fellow at the same institution.
The successful candidate must also be willing to get involved in the ongoing development of their department and the university as a whole.
National and international trends show that mobility and independence for young researchers are important for achieving external funding at national and international level, and consequently will be important for the prospect of establishing a permanent scientific position in the future. The following shall therefore be applicable when employed in postdoctoral positions:
1. Unless special circumstances indicate otherwise, postdoctoral projects shall be planned with stays abroad. The duration should be at least 6 months.
2. Postdoctoral projects must be planned so that the candidate is given sufficient opportunity to develop professional independence.
In order to achieve a targeted use of the postdoctoral position, and to strengthen the employee's career development, a development plan must be available no later than three months after the appointment contract is signed. The development plan must be approved by the immediate leader with personnel responsibility.
The remuneration for this position is in accordance with the State salary scale code 1352. A compulsory contribution of 2 % to the Norwegian Public Service Pension Fund will be deducted.
We offer
Interesting work tasks
A good academic environment with dedicated colleagues
Good career opportunities
A large degree of independence in work
Flexible working hours and a state collective agreement
Pension scheme through the state pension fund
How to apply
Applications must be sent electronically via www.jobbnorge.no and must include:
Cover letter explaining your motivation and research interests
CV – containing a complete overview of education, positions and academic work
Diplomas and transcripts of Bachelor's and Master's degree or equivalent (in original language and translated)
Master thesis, PhD thesis and any other academic works
List of academic works up to 15 academic works. The doctoral thesis is here counted as one work.
Description of the attached works, and a short description of other works to show breadth of output
References with contact details
Documentation on English proficiency
Proficiency in the English language can be documented in the following ways:
Diploma from a Norwegian upper secondary school with both spoken and written English (140 hours)
TOEFL (Test of English as a Foreign Language)
IELTS (International English Testing Service)
Completed university degree in the field of English language or literature
One year's completed university studies in Australia, Canada, Ireland, New Zealand, the UK or USA, for which English was the language of instruction.
The documentation has to be in English or a Scandinavian language.
We only accept applications through Jobbnorge. Applications will only be considered if all requested application documents are received before the application deadline.
Assessment
The applicants will be assessed by an expert committee. The committee's mandate is to undertake an assessment of the applicants' qualifications based on the application documents and the text of the announcement.
The applicants who are assessed as best qualified will be called to an interview. The interview shall, among other things, aim to clarify the applicant's personal suitability for the position and motivations.
UiT is seeking to increase the proportion of women in its academic positions. If two or more applicants are found to be generally equally qualified, the university will prioritise a female over a male candidate.
General
The appointment is made in accordance with State regulations and guidelines at UiT.
You can find more information on the website Inbound scholars and staff.
We look forward to receive your application!