LEDIG STILLING VED HANDELSHØYSKOLEN BI
Postdoctoral scholarship – multisensory marketing and culinary value creation
Deadline: 27.09.2021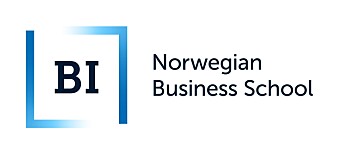 BI Norwegian Business School
BI Norwegian Business School is ranked among the top business schools in Europe combining internationally recognized research and a wide range of educational offerings from bachelor to master and doctoral degree programmes as well as executive programmes. BI's mission is to build the knowledge economy by empowering people and improving business. BI has 20 000 students, more than 300 000 alumni, and a number of academic and business partnerships and networks both nationally and internationally. BI holds the three most prestigious international quality accreditations – AACSB, EQUIS and AMBA. BI is organised as an independent foundation whose purpose is teaching and research. All profits are used to strengthen BI's academic- and learning environment.
Do you wonder how culinary heritage can be a resource in developing a food nation through its leading contemporary restaurants? Are you interested in investigating how networks surrounding restaurants create value for the food nation and its culinary tourism? Do you want to study multisensory marketing and assess the essence of the identity of the Norwegian food experience? Then this postdoctoral scholarship might be something for you.
The BI Norwegian Business School, Department of Marketing, has one vacant two-year position as postdoc within the area of multisensory marketing and culinary value creation.
The position is funded by the Research Council of Norway, through the research project FoodLessons (https://www.oslomet.no/en/research/research-projects/foodlessons). This is a research project hosted by Oslo Met (SIFO) with BI as a major research partner. The research project, consisting of four Norwegian and three foreign universities, and 19 other partners representing the entire food value chain, aims to generate a knowledge base for innovation, value creation and increased sustainability, by investigating the uniqueness of our culinary heritage and the role of gastronomy. This postdoctoral scholarship belongs to the work-package investigating culinary value creation, led by the Foundation Norway Gastronomy.
Main tasks
The main tasks of the postdoctoral is to conduct research on the overall research topics of work package 3 of FoodLessons—Experiential Norwegian gastronomy and food networks for value creation. The research projects undertaken by the post doc candidate must answer to these calls:
Define the multisensory space of Norwegian gastronomy experiences across topographies, segments and natural environments in Norway.
Experimentally test how the multisensory elements of regional Norwegian gastronomy can be used to market and promote authentic experiences from different areas of Norway.
Conduct a qualitative study of ten innovation teams over a six-month period as they prepare for a competition, and through observation and interviews, describe and compare their cuisine innovation processes.
Conduct a quantitative network analysis of the effect stakeholders' gain from collaborating with leading chefs. The aim is to identify the leading culinary clusters and analyze the value creation of the culinary industry.
The postdoctoral fellow will participate actively in the research group at BI working on the FoodLessons project, the research group in the Department of Marketing, as well as of the broader research and partnership consortium. A crucial task will be to publish papers in international peer reviewed journals originating from the project. There are no teaching obligations.
Workplace will be at BI Norwegian Business School, Oslo, Norway.
The main purpose of the post-doctoral position is to qualify for work in a scientific position.
Academic qualifications
Recently obtained PhD within a relevant scientific area. Candidates can apply before having defended their Ph.D. However, a formal offer is contingent upon successful completion of the doctoral degree.
Theoretical and practical background in business-networks, marketing, strategy, sensory science, and/or experimental psychology is desirable.
Document solid methodological competence primarily in quantitative methods.
Application
Applicants have to submit their papers, and work-in-progress abstracts, which reflect their area of research interest. In addition, applicants should submit an updated CV (including a complete list of publications, completed doctoral courses with grades). In the absence of papers, the candidate should submit his or her dissertation. Any additional information and/or documentation of other activities that may be of significance for evaluating the applicant's qualifications may also be submitted.
Selection will be based on the quality of previous research and future research potential. Applicants may be called in for an interview.
BI uses an electronic recruiting system to handle all incoming applications and supporting documents. Only applications submitted on this platform will be considered. Work may not be submitted after the deadline. Additional information about the position can be obtained by contacting Associate Professor Carlos Velasco ([email protected]), Professor Nina Veflen ([email protected]) or CEO Dr. Arne Sørvig ([email protected]).
About Department of Marketing
The Department of Marketing at BI has 28 full time research faculty, 13 lecturers, and 8 doctoral students. We have a culturally diverse set of faculty members and doctoral students from Asia, Europe and the US. The faculty has won several prestigious awards for its research, including the MSI/H. Paul Root Award, the IMR International Marketing Award and the Louis W. Stern Award. Our faculty members publish in all the leading marketing journal; Journal of Marketing, Journal of Consumer Research, Journal of Marketing Research, Journal of the Academy of Marketing Science to name a few. The research and teaching interests of the department cover all aspects of marketing, with a predominantly quantitative approach. The department has an active and ambitious Ph.D. program, its own research fund to finance and promote first class research projects, and operates, together with two other departments, a behavioral research lab with 40 ICT-equipped cubicles.
The Department of Marketing has a faculty whose interests cover all major fields in marketing strategy, consumer behavior and marketing modeling. The department offers research-based and experience-based high-quality teaching at all levels, and provide their students with the best possible qualifications in both the applied and theoretical fields of marketing. As technology rapidly changes how markets operate and redefines marketing both theoretically and practically, we want to attract candidates that can enhance both our conceptual and practical knowledge about the emerging field of marketing. We will expect the applicants to identify with and contribute to this vision, and comply with the core-values collegiality, ambitiousness, respectfulness, and empathy.
About BI Norwegian Business School
With its triple-crown accreditation, BI boasts the country's leading faculty in the fields of economics, management, strategy, marketing and finance. The school's research is organized in nine separate departments. The school's research and academic rigor places BI among the top business schools in Europe.
With its approximately 20 000 students and more than 400 faculty, the BI Norwegian Business School is also one of Europe's largest business schools, and is Norway's largest supplier of economic and administrative professionals.
The BI Norwegian Business School has an international profile and its faculty cooperates extensively internationally. BI also has student exchange agreements with more than 170 institutions in 45 different countries. For more information, please visit this link.
BI's internationally acclaimed and award-winning main campus is located in Nydalen in Oslo. Natural light and open spaces create the sensation of being in an indoor village; a place where everybody feels at home.
About Norway
It's good to live in Norway! The U.N.'s "happiness index" ranks Norway as one of the best countries to live in, based on factors such as income, education, health, life expectancy, economy, gender equality and sustainability. Oslo is connected to all the major European cities with several flights per day.
Application deadline: 27.09.2021
Expected start date: 01.01.2022 (Entry-date can be negotiated for the right candidates.)
CONTACTS:

COMPANY HOMEPAGE: www.bi.no