Ledig stilling ved Handelshøyskolen BI
Postdoctoral fellowship - Media Innovation
Deadline: 25.10.2020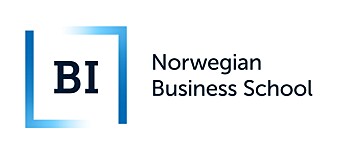 BI Norwegian Business School
BI Norwegian Business School is ranked among the top business schools in Europe combining internationally recognized research and a wide range of educational offerings from bachelor to master and doctoral degree programmes as well as executive programmes. BI's mission is to build the knowledge economy by empowering people and improving business. BI has 20 000 students, more than 300 000 alumni, and a number of academic and business partnerships and networks both nationally and internationally. BI holds the three most prestigious international quality accreditations – AACSB, EQUIS and AMBA. BI is organised as an independent foundation whose purpose is teaching and research. All profits are used to strengthen BI's academic- and learning environment.
The Department of Communication and Culture is currently inviting applications for aTwo Year Postdoctoral Position with a special focus on Media Innovation,starting in December 2020
The Department of Communication and Culture offers a 2-year full-time postdoctoral fellowship. The position is linked to the research project Media Innovation through the Corona Crisis (MICC), which is financed by the Norwegian Research Council.
The research project MICC
The project "Media Innovation through the Corona Crisis" (MICC) addresses the economic impact of the COVID-19 pandemic for the Norwegian news media industry and how news media are pivoting their strategies for business opportunities in order to ensure their role in society. Our central objective is to offer a business perspective on how news media can increase the total value created for all stakeholders, including audience, employees and society as whole. Our research shall result in a unifying framework for understanding news media's innovation ability and value creation.
The interdisciplinary project team includes three academic institutions (BI Norwegian Business School, Kristiania University College and OsloMet) and three non-academic partners (The Norwegian Media Authority, the research agency Kantar and The Norwegian Institute of Journalism, a knowledge and resource center for media practitioners).
The overarching research question is: In the light of the current COVID-19 pandemic in Norway, how can news media build and implement innovation ability? Our theoretical hypothesis is that news media will create more value if they increase their innovation ability instead of improving their innovation capacity. The project includes three work packages (WP's). WP 1 focuses on the news media's response to the COVID-19 outbreak in Norway. WP 2 examines news media's innovation ability both before and during Covid-19 pandemic. WP 3 focuses on changes in news media's role in society, their value offerings, and relationship with audience.
Tasks and responsibilities
The post-doc fellow is expected to conduct research that contributes significantly to realizing the objectives of the MICC project. The post doc position involves work across all the work packages, in collaboration with other members of the research team and our partners.
The post-doc fellow is expected to produce journal articles in internationally leading journals, both as first author and co-author in cooperation with the research team members. The fellow is also expected to contribute to project workshops and consortium meetings.
Academic qualifications
• Applicants must have completed, or should be very close to have completed, a doctoral degree with a doctoral dissertation being submitted for the evaluation. The applicant must defend their doctoral dissertation prior to the appointment for the postdoctoral fellowship.
• Candidates should have experience from journalism, particular within business development and analytical work relevant for research on innovation, media economy and business development
• Candidates should have strong knowledge of and experience with qualitative or quantitative methodology.
• Very good writing skills and highly proficient spoken and written English.
• High-level of motivation and commitment, problem-solving skills, responsibility, collaborative skills and willingness to perform on a top level.
• Strong interest in the topics at the intersections of business, innovation and journalism and good knowledge of relevant developments in these areas.
The project begins on 1st of December 2020, and runs for two years. The position covers the full project period.
Application process
The application should involve a short project description of the applicants' desired study. The described project must relate to the MICC project. It should also include a description of how the candidate will contribute to realizing the tasks described above. The project proposal will be heavily weighted in the assessment of the applicants. The proposal must be written in English.
The application must be submitted electronically only by using the "Send Application" button on the right hand side in this announcement. No e-mail application or hard copy application will be accepted.
You are required to upload the following with your application:
• CV
• Two references that might be contacted after an interview round
• A complete list of publications and/or other documented relevant activities
• A project description (maximum two pages) in which you describe how you will contribute to the project, your abilities and motivation to pursue a postdoctoral fellowship.
• Any additional information and/or documentation of other activities that may be of significance for evaluating the applicant's qualifications can also be submitted
Application Deadline: 25th of October 2020
We offer
Membership in our current collective pension agreement at BI Norwegian Business School, for the time being Statens Pensjonskasse, SPK.
Salary on agreement. The School also has a bonus-system for publications in selected journals.
Additional information about the position can be obtained by contacting the:
Principal Investigator for the BI team, ass. Prof Mona Solvoll, by e-mail ([email protected]) or phone (+47 464 10 351)
CONTACTS:

COMPANY HOMEPAGE: www.bi.no