Ledig stilling ved NMBU
Research technician / laboratory engineer
Deadline: 31.08.2020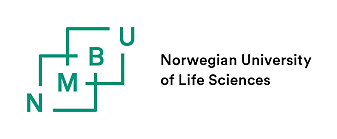 Norwegian University of Life Sciences
NMBU has a special responsibility for research and education that ensures the basis of life for future generations.

Sustainability is rooted in everything we do and we provide knowledge for life.

NMBU has 1700 employees and 5200 students and is organized in seven faculties. NMBU has a campus in Ås and in Oslo. In 2021 we are co-located on Ås.

Further information on NMBU is available at www.nmbu.no.


About the Faculty of Biosciences


The Faculty of Biosciences (Biovit) contributes to the development of sustainable agriculture and food production systems through basic and applied research in plants, animals and fish (aquaculture).

The research groups are organized in the following sections: Systems Genetics and Bioinformatics, Animal Breeding and Quantitative Genetics, Nutrition, Ethology and Animal Welfare, Agroecology, Genetics and Plant Breeding, Food Crops, Plant Biology and Biotechnology, and Plant Protection.

There are currently 480 bachelor and master students, and 90 PhD students, enrolled in these programmes.The faculty has approximately 220 employees.
We are looking for a well-qualified research technician with experience from working with cell cultures
About the position
The Department of Animal and Aquaculture Sciences (IHA), part of the Faculty of Biosciences at NMBU, is inviting applications for a 2-year, full-time research technician position, with a possibility of extension. The position is jointly funded by Foods of Norway, a prestigious Centre for Research-based Innovation, and associated projects.
Foods of Norway incorporates broad multidisciplinary expertise and includes partners from three faculties at NMBU and from 18 research and innovation organizations representing the forestry, aquacultural and agricultural sectors. The goal of Foods of Norway is to make Norwegian fish and animal farming industries more competitive.
The research technician will be associated with several of Foods of Norway's work packages and related spin-off projects which focus on developing novel feed solutions and evaluating their nutritional and health effects in fish and farm animals.
The technician will work closely with the research teams in Foods of Norway and other associated projects. The focus will be on the evaluation of bioactive components and novel feed ingredients in fish and cell cultures, using established and novel methods.
Main tasks
Major research tasks in the project will be:
Participate in work with cell cultures to assess health effects of bioactive components in novel feeds developed in Foods of Norway and related projects.
Extract nucleic acids (DNA, RNA) or protein from cells or tissue samples taken from fish and farm animals fed the novel feeds and perform quality control by e.g. bioanalyzer.
Analyze samples using standard molecular methods such as qPCR, ELISA, Western blot, and enzyme activity assays.
Participation in feeding experiments and sampling from fish and terrestrial farm animals.
General laboratory and related administrative work such as online ordering.
Qualification requirements, desired experiences, knowledge and personal qualities
The following qualifications are required:
A Bachelor of Science (BSc) or a Master of Science (MSc) degree in a life science field such as cell biology, biochemistry, or molecular biology. Long and relevant experience can replace the education requirement.
Experience in cell culture is required.
Experience in general molecular and biochemical methods such as qPCR, cDNA library preparation, ELISA, and microscopy is required.
Experience in good laboratory practices and routines.
Proficiency in English, both oral and written.
It is also desired that you have:
Experience in other laboratory methods such as Western blotting or flow cytometry.
Background in animal research (FELASA-certificate) is an advantage.
Class B driving license (valid in Norway).
We are seeking a versatile, well-organized, responsible and independent candidate who can demonstrate team-work aptitude and good communication skills. The candidate must not have any allergies that could affect their work with feed, chemicals or farm animals, and should be prepared to work irregular hours when experiments are running.
Remuneration and further information
The position is placed in government pay scale position code 1085 Engineer, salary grade 43-57 (NOK 402.600 – 504.700) or 1087 Head Engineer, salary grade 53-65 on the Norwegian Government salary scale upon employment, depending on qualifications and experience.
For further information, please contact:
General Information to applicants
Application
To apply online for this vacancy, please click on the 'Apply for this job' button above. This will route you to the University's Web Recruitment System, where you will need to register an account (if you have not already done so) and log in before completing the online application form.
Application deadline: 31 August 2020
Applications must include a cover letter, curriculum vitae and copies of testimonials and degree certificates (electronically).