LEDIG STILLING VED AHO
PhD position: The material lives of buildings
Deadline: 27.02.2022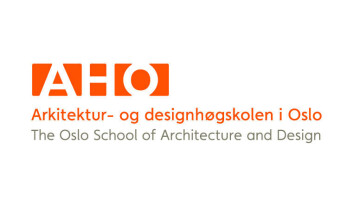 Oslo School of Architecture and Design
The Oslo School of Architecture and Design (AHO) is an internationally leading, specialized university within the disciplines design, architecture, landscape architecture and urbanism. AHO offers a unique research-based education of international standing. Established in 1945, today it has built a solid national funding base and is prominently ranked internationally. AHO awards three Master's degrees in Architecture, Landscape Architecture, and Design, as well as a PhD programme. The school has approx. 800 students and 155 employees.

The Institute of Architecture teaches and researches architectural design through a series of focal areas including sustainability, computation, housing and local building. The Institute sees architecture in an artistic, explorative and critical sense that includes but also exceeds the technologies of design and building. Through numerous master studios and a research-based approach to teaching, the Institute provides core architectural competence.
Annual PhD Call 2022
About the position
The Institute of Architecture, AHO offers a PhD position on 20th century building culture, encompassing preservation, technology and history. Existing buildings make up the core for an archival-based, in-depth study of the history embedded in materials and building components, viewed in light of their authorship and ownership, the materials' source of extraction, their production facilities, international transportation networks, and the social environment they were conceived within. This approach aims at shedding new light on established methods for the writing of architectural history. The archival material may include sources such as bid documents, building applications, trade magazines, building catalogues, and advertisements. The application should tentatively propose three buildings to explore.
We look for applicants with strong and original project ideas within humanities-based architectural research that link to OCCAS' archive-based work on preservation, interpretation, criticism, and mediation (the Oslo Centre for Critical Architectural Studies, http://occas.aho.no.). The successful candidate will be part of the research project, Provenance Projected: Architecture Past and Future in the Era of Circularity.
About the candidate
Formal requirements
The candidate must have a master's degree in architecture, architectural history, art history, preservation, or related field.
Experience in academic writing.
Experience in working with archives is an advantage.
Personal characteristics
Ambitious, curious and highly motivated.
The ability to work systematically and complete work tasks within given deadlines.
The ability to work independently as well as in teams.
A strong motivation to contribute to good a working and social environment.
The Application must include
An application letter describing the applicant's qualifications and motivation for the position. (Two A4 pages maximum).
A tentative project outline of maximum 5 pages, formulating and discussing cases, types of problems and methodology.
CV
A list of publications if available.
Examples of work written by the applicant if available. (Three works maximum).
Certified copies of educational certificates, transcript of records, diplomas and letters of recommendation.
2 references (name, relation to candidate, e-mail address and telephone number).
Please note that all documentation must be in English or a Scandinavian language. Applications that do not comply with the formal requirements will not be considered. Attachments beyond the required documents will not be taken into consideration.
The material for the PhD application will be assessed according to the following criteria:
The quality of the project description (outline)
The applicant's suitability for the research tasks
The academic competence of the applicant
We offer
The PhD scholarship is fully funded and there is no tuition fee.
The position (SKO1017) has a pay grade of 54 with salary NOK 491 200 per year for a full position; extensive relevant experience can give a higher start salary. From the salary, there will be a mandatory deduction of 2 % as a contribution to the State Pension fund (SPK). Standard employment conditions for state employees in Norway apply for the position.
The PhD is a full-time 3-year position, with the possibility for negotiating a 4-year position with 25% teaching.
An annual sum of 20 000 NOK for literature and other necessary academic activities.
Attractive welfare benefits and generous pension agreement, in addition to Oslo's family-friendly environment with its rich opportunities for culture and outdoor activities.
Formal regulations
The educational component in the AHO PhD Programme is mandatory and requires fulltime attendance. Residency in Oslo for the employment period is mandatory. Research stay at a relevant international academic institution is encouraged. The PhD fellowship will start September 1st 2022.
Information meeting
The PhD Programme at The Oslo School of Architecture and Design (AHO) will arrange an online information meeting about the AHO PhD Programme on Friday, February 4th 2022 at 14:00 CET. See this for more information.
Contact Information:
Questions about this PhD position can be directed to the main supervisor:
For more information about the PhD Programme, please visit our website.