LEDIG STILLING VED AHO
PhD - Methods for Teaching Landscape Futures
Deadline: 01.03.2023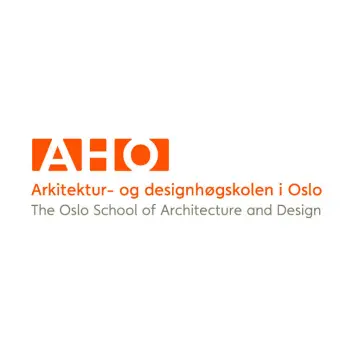 Oslo School of Architecture and Design
The Oslo School of Architecture and Design (AHO) is a specialized university and a leading international architecture and design school that provides education within architecture, landscape architecture, urbanism and design. AHOs fields of knowledge focus on design in all scales; objects, buildings, urban areas and landscaping. AHO is organized into four institutes, and has approx. 800 students and 270 employees.

The Institute of Urbanism and Landscape has a multi-disciplinary approach to education and research within the fields of urbanism and landscape architecture. Particular attention is paid to understanding change and transformation of cities and territories and to developing knowledge in order to enable strategy development and support design interventions in urban situations and landscapes. The institute has a strong international profile, with a well-established network of partner institutions within practice, teaching and research. Education activities comprise the MA in Architecture, MA in Landscape Architecture, MA in Urbanism as well as AHO's PhD programme.
About the position
Today, landscape architecture is confronted with territories and landscapes with a very high degree of complexity due to migration, densification, prolific infrastructure and climate change induced geohazards. Hence, the discipline will need to develop an understanding of landscapes that are changing very quickly, and to prepare for futures that will often be difficult to predict. It is of seminal importance that we develop and refine methods for working with and in an urban and rural environment where rapid change is a strong parameter. We ask what is the mode of landscape architecture in a time of propelled and acute landscape risks and challenges, and how do we orient our education to meet these challenges?
The architectural discipline is in possession of a model for teaching that is uniquely dynamic and open. Current research on landscape architectural pedagogy stresses studio education as imaginative and creative, one that may offer a unique potential for future oriented teaching. Studio teaching not only allows for learning by doing, but also for learning by direct engagement with materials, through conversation with teachers and peers, and by engagement with users and communities. Creating space for experiments release creativity and contributes toward bringing aspect of doing into communities and societal space.
With a sensibility for the potential in the studio model, and the large span of methodologies harbored within it, this PhD will explore, document and theorize how we teach in the face of novel landscape challenges.
Teaching landscape
The candidate should aim to contribute to the European and worldwide body of work on landscape architecture methodologies by exploring how we teach in a wider context. The candidate should furthermore involve with teaching as an integrated part of the research and it should contribute to develop present-day and future teaching. This PhD position will therefore include one year of teaching, making it a 4-year position. The teaching component of the PhD research could either be an observational study, a contribution to our ongoing course, or development of new teaching modules.
We also encourage this PhD scholar to spend time in at least one other landscape architecture school in Scandinavia for comparative research.
Recruitment context
This PhD will be connected to the pedagogical program in our 5-year MA program, a joint master with UiT, The Arctic University in Norway that commenced in 2018. This program aims to educate landscape architects with a particular capacity to consider Northern and Arctic climates and landscape challenges. AHO hosts the first three years of the education while UiT hosts the last two years. At AHO, each of the foundation years is taught by teams of three teachers, and with a perspective on Form, Systems and Commons respectively.
Supervisors will be Janike Kampevold Larsen, professor in landscape theory, and Karin Helms, professor in landscape architecture, JKL with long time experience within landscape research and teaching, and KH with a long-time experience within landscape practice and teaching. The institute has a strong engagement for landscape methodologies and issues that are now at the core of environmental humanities discourses. This PhD candidate will be involved in a lively environment of scholars that are actively working with the above questions.
Requirements:
The candidate must be fluent in a Scandinavian language.
The candidate should hold a master degree in landscape architecture or equivalent.
The candidate should document experience with academic writing.
The candidate must document experience from landscape architecture teaching.
The candidate should specify which international landscape architecture education s(he) plans to spend time with within the research period.
The application must include:
An application letter describing relevant background, motivation, research experience and network (two A4 pages maximum).
A tentative project outline of maximum 5 pages, formulating and discussing research tasks, types of problems, methodology.
CV
Certified copies of educational certificates, transcript of records, diplomas
Examples of work written by the applicant, and/or examples of landscape/urbanism/community design projects by the applicant, with relevance to the research project. Five works maximum.
2 references (name, relation to candidate, e-mail address and telephone number)
Please note that all documentation must be in English or a Scandinavian language. Applications that do not fulfil the formal requirements will not be considered. Attachments beyond the required documents will not be taken into consideration.
What we assess
The quality of the project description (outline)
The applicant's suitability for the research tasks, based on previous practical and academic work.
The academic competence of the applicant
We offer
The PhD scholarship is fully funded and there is no tuition fee. A four year position, with one year teaching obligations included. The salary is NOK 501 200 for a full position, with 3 % increase of the salary each year. From the salary, there
will be a mandatory deduction of 2 % as a contribution to the State Pension fund (SPK). Standard employment conditions for state employees in Norway apply for the position.
An annual allowance of 20 000 NOK for literature and other necessary academic activities. Office space in a professionally stimulating working environment. Attractive welfare benefits and generous pension agreement, in addition to Oslo's family-friendly environment with its rich opportunities for culture and outdoor activities.
Formal regulations:
The educational component in the AHO PhD Programme is mandatory and requires fulltime attendance. Residency in Oslo for the employment period is mandatory. Research stay at a relevant international academic institution is encouraged. The PhD fellowship will start September 1, 2023.
Information meeting
The PhD Programme at The Oslo School of Architecture and Design (AHO) will arrange an online information meeting about the AHO PhD Programme on 8 February at 15:00 CET. See here more information.
Questions regarding the position, should be addressed to Janike Kampevold Larsen ([email protected]).