LEDIG STILLING VED ARKITEKTUR- OG DESIGNHØGSKOLEN I OSLO (AHO)
Phd - Portals, Past and Future
Deadline: 28.02.2021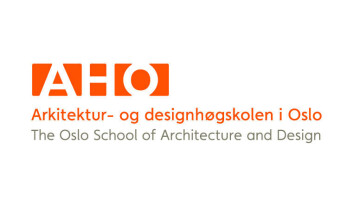 Oslo School of Architecture and Design
The Oslo School of Architecture and Design (AHO) is a specialized university and a leading international architecture and design school that provides education within architecture, landscape architecture, urbanism and design. AHOs fields of knowledge encompass design in all scales; objects, buildings, urban areas and landscaping. AHO is organized into four institutes, and has approx. 700 students and 145 employees.

The Institute of Form, Theory and History (FTH) teaches and researches architecture, architectural history and building heritage. The FTH faculty —counting approximately 30 architects, architectural historians, artists, and philosophers — engages BA and MA levels, and has a particular responsibility for the PhD program. FTH offers an executive Master in Building Heritage, as well as a Nordic executive Master in Architectural Heritage (NORMAK), a collaboration of Architecture School in the Nordic countries. The Oslo Centre for Critical Architectural Studies(OCCAS) is part of FTH.
ABOUT THE POSITION
Portals, past and future takes the series of eight plaster portals cast in situ at the stave church Urnes in 1907 as a starting point for investigating today's circulation, production, destruction, preservation and replication of monuments ex situ, on a global scale, across media and materials, and in light of the ongoing development and refinement of technologies for documenting and preserving cultural heritage.
We look for applicants with strong and original project ideas within humanities-based architectural research that link to OCCAS' archive-based work on preservation, interpretation, criticism, and mediation, and with a design component related to an international exhibition. Preservation in an expanded field makes the framework for this PhD project, that will set out from the reproduction of the North portal of the Urnes church, with a possibility of the inclusion of other cases. The project will be a testbed for emerging digital preservation techniques, such as 3D depth sensing and laser scanning, and a generator of critical perspectives. The candidate will work with Madrid-based Factum Foundation for Digital Technology in Conservation in preparing and performing the recording and production of a high-end facsimile of the Urnes north portal, and with OCCAS faculty in organizing an exhibition that includes this facsimile and the still existing casts from the 1907 casting operation from museums across Europe, as well as a book.
Projected supervisors:
Professor Mari Lending
Requirements:
The applicant must document: experience in working with archival material,
a background from history and theory courses/preservation,
familiarity with museum contexts, and/or curatorial experience,
be trained in working with preservation authorities/agencies,
basic competence with digital documentation of heritage.
The application must include:
An application letter describing relevant background, motivation, research experience and network (two A4 pages maximum).
A tentative project outline of maximum 5 pages, formulating and discussing research tasks, types of problems and methodology.
CV
Certified copies of educational certificates, transcript of records, diplomas and letters of recommendation.
List of publications and/or academic work
Examples of work written by the applicant. Three works maximum.
2 references (name, relation to candidate, e-mail address and telephone number)
Please note that all documentation must be in English or a Scandinavian language. Applications who do not fulfil the formal requirements will not be considered. Attachments beyond the required documents will not be taken into consideration.
The material for the PhD application will be assessed according to the following criteria:
The quality of the project description (outline)
The applicant's suitability for the research tasks
The academic competence of the applicant
Please apply directly at www.jobbnorge.no.
The application deadline is February 28.2021
Enquiries about this position should be directed to:

We offer:
The PhD scholarship is fully funded and there is no tuition fee. The salary is ltr 54/NOK 482 200 for a full position; extensive relevant experience can give a higher start salary. From the salary, there will be a mandatory deduction of 2 % as a contribution to the State Pension fund (SPK). Standard employment conditions for state employees in Norway apply for the position.
An annual sum of 20 000 NOK for literature and other necessary academic activities.
Office space in a professionally stimulating working environment.
Attractive welfare benefits and generous pension agreement, in addition to Oslo's family-friendly environment with its rich opportunities for culture and outdoor activities.
Formal regulations: The educational component in the AHO PhD Programme is mandatory and requires fulltime attendance. Residency in Oslo for the employment period is mandatory. Research stay at a relevant international academic institution is encouraged. The PhD fellowship will start 01.09.2021.
For questions about the AHO PhD Programme contact Tim Anstey [email protected] and Reier Møll Schoder [email protected]