LEDIG STILLING VED NIVA
Researcher - Ocean Wind
Deadline: 29.01.2023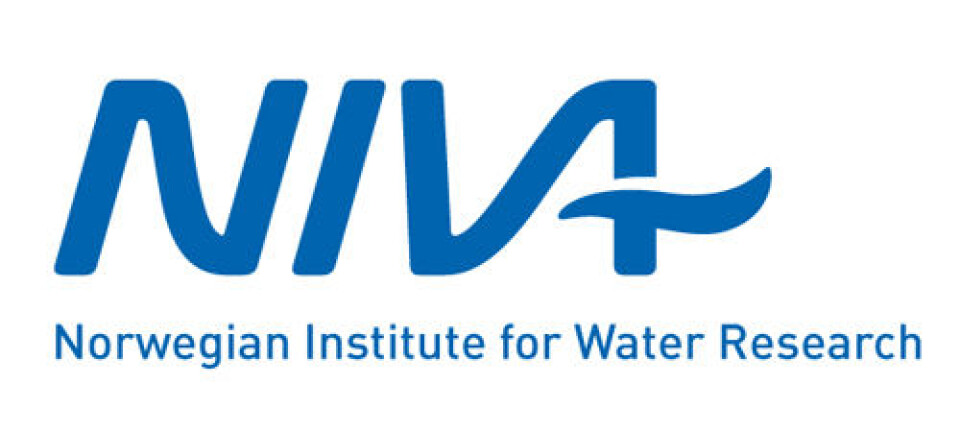 Norwegian Institute for Water Research
The Norwegian Institute for Water Research (NIVA) is Norway's leading research institute for the aquatic environment, working across a wide range of environmental, climate and resource issues. Our high-quality research is characterised by its relevance, and its holistic and interdisciplinary approach, combining research with monitoring, assessment, problem solving and consulting. The NIVA group has approximately 500 employees and is headquartered in Oslo, with branches in Bergen, Grimstad, Hamar and Copenhagen, together with a marine research station in Drøbak, and subsidiaries in Tromsø, Chile and China.
We are seeking a researcher for marine ecosystems in ocean wind development
Due to Norway's ambitious goals for ocean wind, NIVA is looking to strengthen our team with a researcher who will work with ocean wind and biodiversity protection, restoration and enhancement.
The right candidate will join NIVA's section for marine biology and is expected to work closely with our oceanographers, ecotoxicologists and social scientists. Our marine biologists work with benthic (soft and hard bottom) and pelagic ecosystems. Research and monitoring of ecological effects of e.g., climate and human activity in coastal areas are core topics, as well as habitat mapping, biodiversity, ecosystem services, blue forest, blue carbon, macroalgae cultivation and restoration of benthic communities. In our work, we use spatial statistics, remote sensing, GIS, multivariate analyses, trait analyses, food web analyses, habitat modeling, and genetic methods. We also use traditional methodology such as species identification and classification of ecological condition. Field work is an important part of our work, where we collect data for further analyses through e.g., ROV`s, flying and surface drones, as well as scientific diving.
Workplace can be NIVA's main office in Oslo or our offices in Bergen or Grimstad.
Assignments
We are looking for a researcher with a PhD in marine biology, preferably with experience from nature-inclusive/nature-based design. Project management experience is required, and offshore experience is preferable.
The researcher will work primarily with marine ecosystems and ocean wind, including:
Contribute to ongoing research and advisory projects for the public and private sector
Coordinate and collaborate in research proposals, tenders, and other market activities
Collaborate with stakeholders, industry and research institutes
Contribute to fieldwork and data analysis
Contribute to writing reports, scientific publications and popularized communication
Contribute to other projects requiring similar expertise, such as seaweed farming, floating solar power and other nature-based solutions
Formal qualifications and experience
We are looking for a researcher with a higher degree in marine biology, and the right candidate should be fluent in English and be willing to learn Norwegian.
The researcher should have:
A PhD in marine biology
Experience from nature-inclusive/nature-based design, preferably related to ocean wind or other types of energy development
Experience from writing research applications, and leading research projects will be advantageous
Experience from field work, preferably offshore
Work experience from an energy company is a bonus, but not required
Communication experience
Personal abilities
We are looking for a driven and goal-oriented candidate with the ability to work both independently and in teams. The candidate should be analytical. You should be technically strong in your own discipline, willing to share your knowledge and eager to acquire new knowledge as well as able to apply your knowledge and skills in new areas. A positive attitude is essential, and you should have a desire and the ability, to work on complex tasks in teams.
Inclusion and diversity

NIVA's work environment is distinguished by respect and equality. We treat each other equally and do not discriminate based on gender, age, functional ability, religion, ethnic and cultural background, or any other defining aspect of an individual. We wish to attract diversity as different perspectives promotes innovation and encourage all qualified candidates to apply for positions at NIVA regardless of age, gender, functional ability, nationality, or ethnical background.
NIVA offers
Exciting and stimulating tasks in a leading national water science research institute with great social significance
An opportunity for professional and personal development in an organization were responsibility and initiative are highly valued
Flexible working hours, good pension, welfare and insurance schemes, and competitive salary
To be part of a network of national and international researchers
Personal development opportunities
A multicultural, social, and creative work environment
Cabin in Hemsedal
Fitness room at the office in Oslo
Webcruiter ID: 4605815995
Contacts:

Solrun Figenschau Skjellum (Cheif Research Development Officer), +47 922 11 745, solrun.skjellum@niva.no

Paul Ragnar Berg (Research leader), +47 907 34 032, paul.berg@niva.no