LEDIG STILLING VED SIMULA
Senior advisor - Simula Academy
Deadline: Open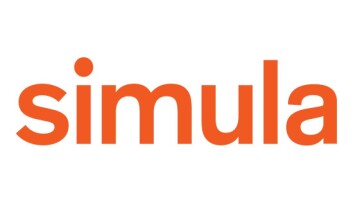 Simula
About Simula and Norway


Simula is a publicly owned research laboratory that conducts research in Information and Communication Technology. Our research is focused in the fields of scientific computing, software engineering, communication systems, machine learning and cybersecurity.

Simula's main objective is to solve fundamental problems of science and engineering that are of genuine value for society. This is achieved through high-quality research, education of graduate students, industry collaboration, and commercialization. Since 2001, scientific evaluations conducted by the Research Council of Norway has repeatedly placed Simula at the forefront of international research in ICT. The most recent in-depth evaluation was published in 2017, grading the full range of research at Simula as "excellent".

The Simula Group is comprised of six companies, each of which is focused on achieving Simula's main objective from different angles (read more about the companies in the Simula Group here). We also have close collaborations with leading universities in Norway and abroad, both in terms of research and education, and facilitates extended research stays abroad. Our Master's and PhD students conduct their research at Simula, and attend courses and receive their degrees from university partners.

Simula currently employs approximately 190 individuals from 35 countries and strives to create inclusive working environments. We are an equal opportunity employer and encourage women to apply.

Learn more about Norway: Official travel guide to Norway
Simula's mission is to solve important and fundamental problems of science and engineering, with the main goal of benefiting and advancing society. We do this by concentrating on five select research areas in ICT and performing excellent research, by developing our people, and by spinning out applicable results into profitable startups.
Learn more about working at Simula: Careers at Simula
Job description
We are looking for an engaged and experienced senior advisor to help develop the Simula Academy, a new unit that will organize researcher training and professional development activities for the entire Simula Group.
One of the Academy's top priorities is to provide excellent PhD and postdoc education so that graduates are equipped with the skill sets needed to succeed in a wide variety of career paths.
Some of this training will be specific for building a career in science, while others will focus on general employee development (e.g., transferrable skills). And because learning doesn't stop at graduation, professional development offers will be provided for all employees throughout Simula. Our new senior advisor will have a key role in selecting, developing and organizing these activities for our various target groups. Examples of these activities include: PhD and postdoc retreats, supervisor training, proposal-writing support, science communication, project management, leadership training, recruitment activities, and building a mentorship program.
Another of the Academy's priorities is to demonstrate and reinforce Simula's core values and culture, by simultaneously emphasizing excellence and promoting inclusive working environments. Our senior advisor will play a key role in crafting activities and messaging that bring Simula employees together, be it through Simula-wide retreats for all employees or a competitive hackathon for graduate students, and also promote Simula externally in various recruitment activities.
For the right candidate, there will be ample opportunity for influencing its shape and direction. Inquiries regarding this position or for more information are welcome; please find the contact information below.
Keywords
Senior advisor, professional development, researcher training, PhD training, graduate education, postdoctoral fellow, career development, leadership training
Candidate Profile
We are looking for candidates that have a background in both scientific research and employment experience in administration; in effect, people that understand the requirements and demands of conducting research and have a solid organizational skill set. Candidates should be fluent in English and Norwegian (spoken and written), possess good communication and interpersonal skills, and be keen to work in an international team. Candidates are expected to be proficient in commonly used software (e.g., MS Office) and be able to learn new programs quickly.
Simula Offers
An informal and inclusive international working environment.
Generous support for travel and opportunities to build international networks.
Modern office facilities located at Fornebu, to be relocated centrally downtown Oslo (close to Nationalteateret) in the autumn of 2021.
Opportunities for personal and professional development, including external courses.
A competitive salary package and pension scheme.
Numerous benefits: access to company cabins, sponsored social events, BabyBonus arrangements, generous equipment budgets (e.g., computer, phone and subscription), subsidized canteen meals, comprehensive travel/health insurance policy, etc.
A focus on work-life balance: the health and well-being of employees is a priority. In addition to flexible work arrangements, employees are encouraged to pursue activities outside of work (that can even be supported through Simula's sponsorship program).
Application Requirements
Interested applicants are requested to submit the following:
Curriculum vitae: summarize your educational background, working experience (in particular, any relevant academic or industrial work), list of scientific publications, etc
Cover letter: outline your motivation for applying, relevant experience and qualifications, research interests and how/why you are qualified for the position;
Application deadline
As soon as possible. Applications will be evaluated on an ongoing basis.
Contact
Any enquiries regarding the position can be addressed to:

Simula Research Laboratory uses Semac´s background check in our recruitment process.
According to the Norwegian Freedom and Information Act (Offentleglova) information about the applicant may be included in the public applicant list, also in cases where the applicant has requested non-disclosure.