Stilling:
Postdoctoral Fellow in Piezoelectric Microactuators
Deadline: September 2, 2018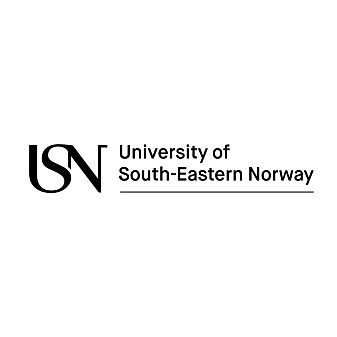 University of South-Eastern Norway
University of South-Eastern Norway has about 18 000 students and about 1500 employees. The university is organized in four faculties, with instruction and R&D activities on eight campuses. The main profile of the university is to provide socially relevant education, geared towards specific professions, and adapted to the requirements of the workplace, as well as to produce applied research and development.
Department of Microsystems has a vacancy for a position as Postdoctoral Fellow in microsystems technology.
The position is with the Department of Microsystems and the Postdoctoral Fellow reports to the Head of Department. The place of employment is Campus Vestfold in Horten.
Qualifications
Applicants must have a Norwegian doctorate or equivalent education abroad in microsystem technology, electrical or mechanical engineering, physics or applied mathematics. Candidates that will defend their thesis in the near future may be considered.
We are looking for a candidate with good knowledge of piezoelectricity and a strong interest in piezoelectric devices. Preferably, the candidate should be skilled in theory and modelling of piezoelectric devices and with some experience in experimental characterisation of such devices. Background in piezoelectric transducers such as ultrasound transducers, actuators for optical applications or energy harvesting, SAW and BAW based devices etc. is beneficial but not required.
The research will be conducted within a project team and the candidate's ability to work in a such team will be assessed. The candidate is expected to have good communication skills in both oral and written English. Personal suitability for the position will be emphasized.
Information about the position
The position is within a project on piezoelectric devices funded by the Research Council of Norway and has industry collaboration. The main challenge is to understand better how to design and operate actuators for imaging applications. A major task is to investigate new transducer structures with complicated drive electrodes and develop static and dynamic models based on analytic treatments and multiphysics finite element calculations. Experimental verification/falsification is also part of the work. The Postdoctoral Fellow is expected to contribute in supporting more junior members of the project team.
The appointment is for a term of two years.
For further information concerning the position, please contact Professor Einar Halvorsen (email: [email protected] / phone: +47 31009318) at the Department of Microsystems.
We offer
A professionally stimulating working environment.
Good opportunities to develop your career and your academic skills
A good social environment
Attractive welfare benefits in the State Pension Plan
Salary
Postdoctoral fellow (postdoktor) (code 1352): NOK 515 200 – 658 300 a year, depending on seniority. A statutory contribution will be made from the employee's salary to the state pension plan.
Additional information
The Academic Appointments Board is responsible for appointments to academic positions at University of South-Eastern Norway. An expert assessment of applicants will be carried out. Short-listed candidates will be called in for interviews and must be prepared to present and discuss the project.
The successful applicant must comply with the laws, regulations and agreements that apply to the position.
It is an aim of personnel policy that the academic staff of University of South-Eastern Norway should reflect the composition of the general population. It is therefore a personnel policy objective to achieve a balanced age and gender composition on the faculty and to recruit people from ethnic minority backgrounds. People from ethnic minority backgrounds are encouraged to apply for the position.
There are few women employed in research positions at the Department, and consequently women are especially encouraged to apply.
According to the Norwegian Freedom of Information act § 25 2 paragraph, information about the applicant may be included in the public applicant list, even though the applicant has requested non-disclosure. The applicant will be informed if his/her request has been declined.
How to apply
University of South-Eastern Norway uses online applications. We therefore ask applicants to register their application and CV online by clicking on the "Send application" link to the right. The application must include the following documents:
Certified diplomas and certificates from university college/university
PhD thesis
Any scientific publications and a list of these
Three references (contact information)
Please note that all documents must be translated into English or a Scandinavian language by an authorized translator.