Stilling:
PhD Research Fellow in SLID – Intermetallic bonding for extreme temperatures
Deadline: September 24, 2018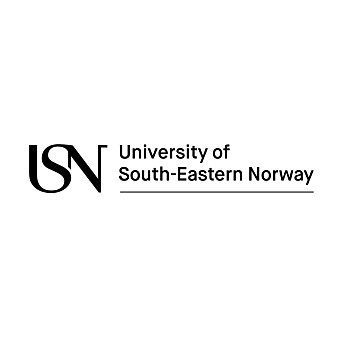 University of South-Eastern Norway
University of South-Eastern Norway has about 18 000 students and about 1500 employees. The university is organized in four faculties, with instruction and R&D activities on eight campuses. The main profile of the university is to provide socially relevant education, geared towards specific professions, and adapted to the requirements of the workplace, as well as to produce applied research and development.
The Faculty of Technology, Natural Sciences and Maritime Sciences has a vacancy for a position as PhD Research Fellow in SLID – Intermetallic bonding for extreme temperatures.
The position is attached to the Department of Microsystems and reports to the Head of Department. The place of employment is Bakkenteigen, Horten, Vestfold.
Qualifications
Applicants to the PhD position must have a Master's degree or equivalent higher education qualifications in micro/nanosystems technology, material science, physics or similar. The applicant must have gained the degree within the date of commencement.
It is a requirement that the successful applicant is granted admission to the university's doctoral programme in Applied Micro- and Nanosystems, which requires an average grade B from Master's degree, in addition to grade B at the final master project.
Co-operation between staff members is an integrated part of the working atmosphere at USN. The candidate must be motivated to share his or her knowledge and cooperate. Personal suitability for the position will be emphasized.
Candidates with prior knowledge of bonding technology is preferred. Ability to perform experimental work is necessary. Candidates should be independent and responsible, have strong analytic and creative skills, possess good communication capabilities including English writing skills, be an efficient team worker and be capable of working in a multidisciplinary research environment.
Information about the position
SLID – Intermetallic bonding for extreme temperaturesSLID (Solid-Liquid InterDiffusion) bonding is a bonding technique utilizing the reaction of two metals to an intermetallic, to create strong bonds that survive temperatures much higher than the process temperature. This is important for assembly of electronics and smart systems operating at high temperatures (e.g. instrumentation for oil & gas wells, engines, gas turbines and thermoelectric generators), where traditional bonding methods such as soldering will not withstand the high temperatures. SLID furthermore has advantages of creating thin, well-defined bondlines, as well as the capability of assembly using miniaturized contacts.
Established SLID processes for material systems such as Cu–Sn and Au–Sn with processing temperatures of 232-300 oC exhibit remelting temperatures in the range 500-700 oC. The candidate shall explore non-traditional metallic systems for achieving extreme temperature performance in two different categories:
Low-temperature SLID bonding, with processing temperatures of ~100 oC. This is important for the use of temperature-sensitive materials such as piezoelectric materials (e.g. for ultrasound transducers and for actuators) and polymers.
Extreme high-temperature SLID bonding: Achieving remelting temperatures above 1000 oC, opens up for new applications in extreme environments such as gas turbines and thermoelectric generators. This will require exploration of more innovative combinations of metals.
The research tasks will include:
Identifying potential metal systems through feasibility study
Fabrication work in metallization and bonding
Characterization (microscopy, mechanical and thermal testing), and reliability testing
Finite element analysis
Co-operation with other research groups, as well as with relevant industry, will be part of the project work.
Appointment is for a period of three years. The position does not include teaching duties.
For further information concerning the position please contact Professor Knut E. Aasmundtveit, Tel. +47 31009319, [email protected] at Department of Microsystems.
We offer
A professionally stimulating working environment.
Good opportunities to develop your career and your academic skills
A good social environment
Attractive welfare benefits in the State Pension Plan
Opportunity for physical activities within working hours
Salary
PhD Research Fellow (code 1017): NOK 449 400 a year. Further promotion will be based on service in the position. In special cases, employment in code 1378 may be considered. Salary NOK 449 400 – 607 700 a year. A statutory contribution will be made from the employee's salary to the state pension plan.
Additional information
The Academic Appointments Board is responsible for appointments to academic positions at University of South-Eastern Norway. An expert assessment of applicants will be carried out. Short-listed candidates will be called in for interviews.
The successful applicant must comply with the laws, regulations and agreements that apply to the position.
It is the policy of University of South-Eastern Norway that the employees should reflect the composition of the general population. Consequently, women are especially encouraged to apply.
According to the Norwegian Freedom of Information act § 25 2 paragraph, information about the applicant may be included in the public applicant list, even though the applicant has requested non-disclosure. The applicant will be informed if his/her request has been declined.
How to apply
University of South-Eastern Norway uses online applications. We therefore ask applicants to register their application and CV online by clicking on the "Send application" link to the right. The application must include the following documents:
Certified diplomas and certificates from university college/university
Master's thesis
If relevant, a list of scientific publications
Three references with contact information
Please note that all documents must be translated into English or a Scandinavian language by an authorized translator.