Stilling:
Researcher in Cardiovascular Physiology
Deadline 30.08.2018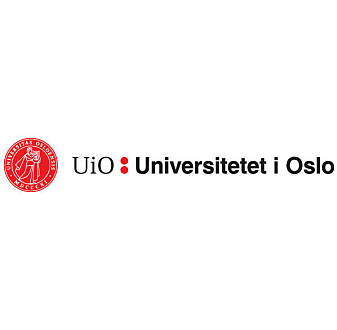 University of Oslo
The University of Oslo is Norway's oldest and highest ranked educational and research institution, with 28 000 students and 7000 employees. With its broad range of academic disciplines and internationally recognised research communities, UiO is an important contributor to society. The Institute of Basic Medical Sciences overall objective is to promote basic medical knowledge in order to understand normal processes, provide insight into mechanisms that cause illness, and promote good health.

The Institute is responsible for teaching in basic medical sciences for the programmes of professional study in medicine and the Master's programme in clinical nutrition. The Institute has more than 300 employees and is located in Domus Medica.
Job description
1-2 positions as Researcher in Cardiovascular Physiology (80% and 20%)
12 months position as Researcher (100%, or divided 80% and 20% if shared by two) is available in the newly established group Human Integrative Cardiovascular Control at the Institute of Basic Medical Sciences (IMB), Department of Molecular Medicine, Division of Physiology. The position is funded by The Research Council of Norway in the project A hierarchy of oscillators? Interaction between temperature regulation, respiratory sinus arrhythmia and blood pressure variability.
More about the position
The researcher will work in the human cardiovascular laboratory that studies cardiovascular regulation in healthy humans. The human integrative cardiovascular control laboratory is led by Associate Professor Maja Elstad. The newly established group holds two PhD students and 50% technical post.
The project will investigate how the thermoregulatory, respiratory and cardiovascular oscillatory regulatory systems interact and perhaps form a hierarchical structure in healthy humans. We will investigate central hemodynamics, temperature regulation, skin circulation, blood pressure regulation and respiration in healthy adults. The project summary is given here:
http://www.med.uio.no/imb/english/about/vacancies/job-description/archive/project-summary-14-4875.pdf
The candidate will work on his/her project within the current project description, particularly studying the thermoregulatory effect on the respiratory and cardiovascular systems by wavelet analyses, Granger causality and similar techniques. The candidate will develop and improve analytical programmes in MatLab, and must be able to read and use different computer languages. The candidate will participate in data collection on healthy, adult humans and must be able to communicate with vulnerable persons.
Qualification requirements
The successful candidate minimum holds a Master in Natural Sciences or similar, with background from physics, engineering, applied mathematics or similar. Documentation of scientific use of analytical skills will be asked for.
The objective of the researcher position is completion of a subproject investigating oscillators and interaction between temperature regulation, respiration and blood pressure variability. Candidate must have completed higher education equivalent to a Norwegian master degree.
Master degree in Natural Sciences
Background in physics, engineering or mathematics
Very good command of written and oral English
Ability to work independently
Willingness to work in a team
Very good computer skills, including programming in MatLab or similar programmes
Good knowledge in analysis of time series with wavelet or Granger causality, or similar
Good communication skills
Basic skills of statistics in research
Desirable qualifications:
Previous research experience
Experience in international collaboration
Publications as first author
Presentations at international conferences
Experience in experimental work
We offer
Salary as a researcher within a sum between kr. 442 400 - 565 500, - for 100% position depending on qualifications
a professionally stimulating working environment
attractive welfare benefits and a generous pension agreement, in addition to Oslo's family-friendly environment with its rich opportunities for culture and outdoor activities
How to apply
The application must include:
Application letter (including a summary of the applicant's scientific work, motivation for position and describing how she/he fits the job description)
CV (education since high school (place, grade), positions held and details of academic work)
List of publications, published abstracts, presentations
Copies of educational certificates and transcripts of records
Copy of thesis, and up to three most relevant publications
Names and contact details of 2-3 referees (name, relation to candidate, e-mail and telephone number)
The application with attachments must be delivered in our electronic recruiting system. Foreign applicants are advised to attach an explanation of their University's grading system. Please note that all documents should be in English (or a Scandinavian language).
The University of Oslo has an agreement for all employees, aiming to secure rights to research results etc.
The University of Oslo aims to achieve a balanced gender composition in the workforce and to recruit people with ethnic minority backgrounds.
Contact information