Stilling:
Postdoctoral Researcher in Public Health Nutrition
Deadline 15.09.2018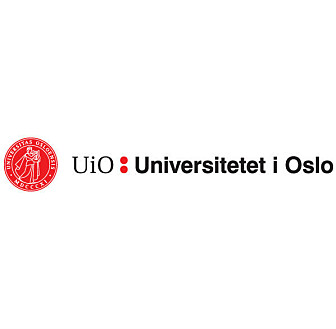 University of Oslo
The University of Oslo is Norway's oldest and highest ranked educational and research institution, with 28 000 students and 7000 employees. With its broad range of academic disciplines and internationally recognised research communities, UiO is an important contributor to society.

The Institute of Basic Medical Sciences overall objective is to promote basic medical knowledge in order to understand normal processes, provide insight into mechanisms that cause illness, and promote good health. The Institute is responsible for teaching in basic medical sciences for the programmes of professional study in medicine and the Master's programme in clinical nutrition. The Institute has more than 300 employees and is located in Domus Medica.
Job description
Applications are invited for a 2 year position (100 %) as Postdoctoral Research Fellow in Public Health Nutrition to be employed by the Department of Nutrition, University of Oslo.
The Postdoctoral Fellow will work on the EU-funded project titled: "Confronting Obesity: Co-creating policy with adolescents (CO-CREATE)" which is coordinated by the Norwegian Institute of Public Health. CO-CREATE aims to reduce childhood obesity and its co-morbidities by working with adolescents, to create, inform and disseminate obesity-preventive evidence-based policies. The project applies a systems approach to provide a better understanding of how factors associated with obesity interact at various levels. Applying large-scale datasets, policy-monitoring tools, novel analytical approaches and youth involvement will provide new efficient strategies, tools and programs for promoting sustainable and healthy dietary behaviors and lifestyles.
The Postdoctoral Fellow will cooperate with project partners to facilitate group model building workshops with adolescents to draw system maps of the drivers of the food and physical activity systems affecting the lives of young people in Norway. He/she will work to establish youth alliance groups which will develop policies to prevent overweight/obesity and present them for discussion in a stakeholder forum.
Tasks
Participant recruitment and establishment of youth alliances groups
Qualitative and quantitative data collection
Qualitative data translation and synthesis
Reporting findings in English
Participation in consortium research meetings
Dissemination of findings
The main purpose of the fellowship is to qualify researchers for work in higher academic positions within their disciplines.
More about the position
The Department of Nutrition at the Institute of Basic Medical Sciences in the Medical Faculty is strongly positioned in international research. It is the largest department of nutrition in Europe associated with a medical faculty. The Department has a high research profile and publishes widely. The Department's employees frequently lead and/or participate in national and international research projects.
The Division of Nutritional Epidemiology is one of the three divisions in the Department of Nutrition. Three main areas of research exist within the Division of Nutritional Epidemiology: Dietary Research, Nutritional Epidemiology and Public Health Nutrition. The current position is within the group of Public Health Nutrition. Key areas of research in this group include the identification of important determinants of dietary behaviors through the life-course, the assessment of stability and change in these behaviors over time and the development, implementation and evaluation of evidence-based interventions and policies to promote healthy eating habits. Understanding and combating social inequalities in dietary behaviors is also a prioritized research area in the group.
Qualification requirements
PhD in social sciences or health sciences (e.g. psychology, sociology, public health, nutrition, physical activity)
Skills and experience in qualitative data collection, analysis and reporting
Experience in research involving adolescents
Fluent (oral and written) language skills in both Norwegian and English
The following qualifications will count in the assessment of the applicants:
Knowledge of evaluation research
Previous experience from working in large, cross-cultural projects
Previous experience with conducting data collection and coordinating research activities
Personal skills
Ability to work in a structured and independent fashion
Very good collaborative skills
Cross-cultural competency
We offer
Salary NOK 515 200 – 597 400 per annum depending on qualifications in position as Postdoctoral Research Fellow (position code 1352)
A professionally stimulating working environment
Attractive welfare benefits and a generous pension agreement, in addition to Oslo's family-friendly environment with its rich opportunities for culture and outdoor activities
How to apply
The application must include
Cover letter (statement of motivation, summarizing scientific work and research interest)
CV (summarizing education, positions, pedagogical experience, administrative experience and other qualifying activity)
Copies of educational certificates (academic transcripts only)
A complete list of publications
List of reference persons: 2-3 references (name, relation to candidate, e-mail and phone number)
The application with attachments must be delivered in our electronic recruiting system. Foreign applicants are advised to attach an explanation of their University's grading system. Please note that all documents should be in English (or a Scandinavian language).
In assessing the applications, special emphasis will be placed on the documented, academic qualifications, as well as the candidates motivation and personal suitability. Interviews with the best qualified candidates will be arranged.
It is expected that the successful candidate will be able to complete the project in the course of the period of employment.
Formal regulations
Please see the guidelines and regulations for appointments to Postdoctoral fellowships at the University of Oslo.
No one can be appointed as Postdoctoral Fellow for more than one specified period at the same institution.
According to the Norwegian Freedom and Information Act (Offentleglova) information about the applicant may be included in the public applicant list, also in cases where the applicant has requested non-disclosure.
The University of Oslo has an agreement for all employees, aiming to secure rights to research results etc.
The University of Oslo aims to achieve a balanced gender composition in the workforce and to recruit people with ethnic minority backgrounds.
Contact information