Stilling:
Adjunct Professor / Associate Professor (Medical Oncology)
Deadline for application: 20/09/2018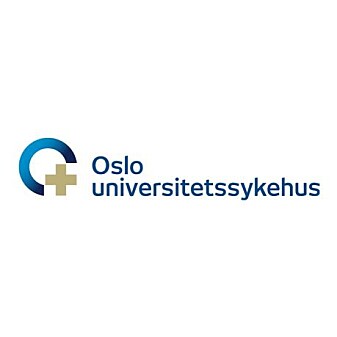 Oslo University Hospital
Oslo University Hospital is a highly specialised hospital in charge of extensive regional and local hospital assignments and the provision of high quality services for the citizens of Oslo. The hospital also has a nationwide responsibility for a number of national and multi-regional assignments and has several national centres of competence. The hospital is Scandinavia's largest and we each year carry out more than 1.2 million patient treatments. Oslo University Hospital is responsible for approximately 50 percent of all medical and healthcare research conducted at Norwegian hospitals and is a significant role player within the education of a large variety of health care personnel. We are an emergency hospital for East and Southern Norway and have national emergency assignments. The hospital has a total budget of NOK 17 billion. More than 20,000 employees are engaged with activities at more than 40 different locations.

The University of Oslo is Norway's oldest and highest rated institution of research and education with 28 000 students and 7000 employees. Its broad range of academic disciplines and internationally esteemed research communities make UiO an important contributor to society. The Faculty of Medicine was established in 1814 and is the oldest medical faculty in Norway. The Faculty is organized into three basic units and has approximately 1,500 employees and about 2000 students. The Institute of Clinical Medicine (Klinmed) is one of three institutes under the Faculty. Klinmed is responsible for the Faculty's educational and research activities at Oslo University Hospital and Akershus University Hospital. With about 800 employees spread over approximately 425 man-labour years, Klinmed is the university's largest institute.
Senior Consultant (100 % position) combined with Adjunct Professor / Associate Professor (20 % position)
Oslo University Hospital (OUH) is the local hospital for a part of Oslo, the regional hospital for all inhabitants of the South-Eastern Health Region of Norway (2,7 million inhabitants), and responsible for a number of specialized national services. The hospital is the largest nationally, with more than 20.000 employees and a budget of 22 billion NOK. OUH performs most of the medical research and education of health professionals ongoing in Norway.
The University of Oslo (UiO) is the largest research and educational institution of Norway with 28.000 students and 7.000 employees. The UiO will strengthen its international position as a leading research-intensive university through a close interaction across research, education, communication and innovation. The Medical Faculty is the oldest of Norway and aims to perform innovative education, research and dissemination to the best of patients and society. The faculty is organized into three institutes and has 1.500 employees and 2.000 students.A permanent position as senior consultant in oncology is vacant at the Department of Oncology, Division of Cancer Medicine, Oslo University Hospital (OUH). The main position is combined with a position as Adjunct Professor/ Associate Professor (20 %) within medicine (oncology) at the Institute for Clinical Medicine, The Medical Faculty, University of Oslo (UiO). The positions are combined and both must be held.
Regarding the full time position at OUH:
The Department of Oncology is part of the Division of Cancer Medicine that also comprises the Departments of Haematology, Gynecological Oncology, Medical Physics and Clinical Services, and in addition two research institutes. OUH is accredited as Comprehensive Cancer Center, and the hospital takes part in extensive international cooperation, even at institutional level.
The Department of Oncology is the largest nationally with 1.000 employees, offering medical oncological treatment, radiation therapy and palliative treatment to cancer patients within its responsibilities as a local and regional hospital, in addition to selected national responsibilities.
In addition to linear accelerators and treatment modalities for brachytherapy, a proton unit is planned. The department offers all kinds of medical oncological therapies, including high dosage therapy with autologous stem cell support, and has a large out patient-activity. Additionally, the department is responsible for oncological breast- and endocrine surgery.
The Department of Oncology is localized at three campuses (Ullevål Hospital, The Radium Hospital, and Aker Hospital). The treatment of patient groups is normally gathered at only one site. Yet, the employee has to be prepared to work at various localizations, after appointment.
The adjunct professor will serve as one of eight adjunct professors in the department. As for the university part of the position, the adjunct professor will report directly to the Head of Department, who also holds a combined position, as Professor and as Head of Department.
The department, which has about 180.000 patient contacts annually, offers palliative care, medical therapy and radiation therapy. A proton unit is currently planned. Medical therapy includes high dose therapy with autologous stem cell support, chemotherapy and outpatient contacts. Translational research is performed in close cooperation with the Institute for Cancer Research, which is part of the Division of Cancer Medicine. An early clinical trial unit is also included in the department.
The department aims at national and international leading research level within the prioritized areas. The research production is extensive, with up to 150 scientific articles published per year. The department has a large activity within clinical research and experimental therapy, and aims at cooperating systematically across research fields and institutions nationally and internationally. There is a unit for early clinical trials, and a new unit for clinical cancer research is established in order to strengthen the activity. Translational research is performed in close cooperation with the Institute for Cancer Research collocated at The Radium Hospital, and with universities and colleges. The department aims to implement results from research into clinical practice and innovation, and to contribute to the academic development, education and training in oncology. Teaching and the development of competence is central. A new unit for teaching is planned.
Work tasks:
Clinical work connected to one of the large patient groups within the department
Contribute to early implementation of new knowledge from research into clinical practice
Contribute to ongoing cost-utility analyses and health technology assessments in oncology. Take part in current out-of-hours duties
Qualifications
Norwegian authorization as specialist in clinical oncology
Clinical experience within medical and - and radiation therapy of cancer
Research competence and experience are specifically important, see also required qualifications for the part time position.
Teaching competence
Experience from leadership and personnel management
Applicants from countries outside of Scandinavia have to document knowledge of the Norwegian language, written and spoken
Personal qualifications
We are looking for a person with clinical and scientific dedication, who wishes to contribute to the development of both clinical and academic oncology
Ability to cooperate, act in a flexible manner and with good patient interaction
Personal suitability will be emphasized – especially team working abilities
We offer:
Challenging work tasks within an ambitious university hospital environment
Salary as appointed
Employment is on the terms determined by current laws, rules and regulations. Membership in the pension arrangements is obligatory.
OUH takes part in agreements with relevant authorities to promote flexible arrangements in case of illness and disability ("IA-bedrift").
Regarding the academic position at UoO:
For complete job description with criteria for the academic position, see:
http://www.med.uio.no/klinmed/om/jobb/stillingsbeskrivelser/2018_7537-med.oncology.pdf
The application has to include:
Letter of application (statement of motivation and research interests)
CV (summarizing education, positions, academic work and language qualifications)
A complete list of publications
A list of the 10 most important publications, also included in full text.
A list of supervision of PhD candidates (name of candidate, period of supervision, institution, date of defense of the thesis, main- and co supervisors for each candidate).
https://www.med.uio.no/om/jobb/veiledninger/form---phd-candidate-supervision.pdf
Description of qualifications within education and pedagogics, administration, leadership, communication/ dissemination
Other qualifications
All documentation is gathered in one pdf-file, max 10MB.
More information can be found here:
https://www.med.uio.no/english/about/vacancies/procedures/
For questions regarding the academic position – please contact HR Adviser Thoril Kristiansen, [email protected]
For Rules for Appointments to Professorships and Associate Professorships,
please see:
https://www.uio.no/english/about/regulations/personnel/academic/rules-appointment-professor.html
Contact person for the combined position:
Head of department for oncology, Stein Kaasa, mob +47- 918 97 001, e-mail: [email protected]