Stilling:
PhD Research Fellow in Renewable Energy
Closing date: 23.11.18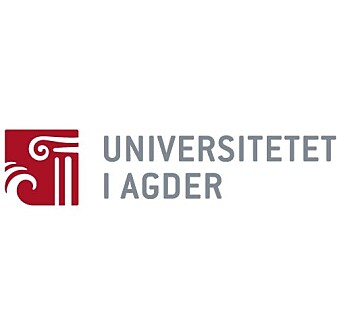 University of Agder
The University of Agder has more than 1400 employees and 13 000 students. This makes us one of the largest workplaces in Southern Norway. Our staff research, teach and disseminate knowledge from a variety of academic fields. Co-creation of knowledge is our common vision. We offer a broad range of study programmes in many fields. We are situated at two modern campuses in Kristiansand and Grimstad respectively.

We are an open and inclusive university marked by a culture of cooperation. The aim of the university is to further develop education and research at a high international level.
The University of Agder (UiA) invites applications for a PhD fellowship in Renewable Energy 'to analyze the machine learning techniques for optimum techno-economic operation of the smart micro-grid with increasing penetration of renewable energy sources as well as demand side management'.
The PhD fellowship is for a period of 3 years and is linked to The Department of Engineering Sciences..
This PhD will be in cooperation with the Centre for Artificial Intelligence and Research (CAIR) of Faculty of Engineering and Science.
The Department of Engineering Sciences has more than 90 employees in scientific positions and more than 1400 students at all levels. A variety of research is conducted within all the groups; Mechatronics, Renewable Energy, Civil Engineering and Industrial Economy, and we also welcome inter-disciplinary projects within the department or with other research groups in the faculty and university. This position will be associated with the Renewable Energy group. We have a broad international cooperation and close collaboration with industrial partners and public services in the region. The partners contribute with assignments, competence, and resources for teaching and research.
Research work and context
The Norwegian Power System network is technically advanced and effectively participating in the Nordic electricity market. More that 2.8 million Smart Meters (i.e. AMS) will have been rolled out by Jan 2019. The Norwegian communication infrastructure is well developed (e.g. broadband communication to homes and increased use of fiber-to-home communication network). This communication infrastructure can also contribute towards measurement, collection, processing, communication and visualization of energy-related data and events. It will help making a platform for smart grid / smart community automation and the development of smart energy operation services, including energy efficiency and demand response. The smart micro-grid (i.e. smart distributed network) is a complex system encompassing of various sub-systems at various stages of aggregation. Smart micro-grid is going to accommodate multi-directional power flow to go together with multi-directional information flows between all the vectors (e.g. power generations, transmission and distribution system operators, distributed intermittent renewable energy sources, demand response aggregations, end-users, etc.).
This PhD research project will focus on analysis of the machine learning techniques for optimum techno-economic operation of the smart micro-grid with increasing penetration of renewable energy sources as well as demand side management including electric vehicle charging management. These challenging problems in smart micro-grids can be narrowed to research tasks, e.g. (i) to get more accurate demand and local power prediction by means of regression techniques using continuous time series as well as vertical approach with impact of weather parameters; (ii) to find a techno-economic optimal scheduling of the distributed generations (using real time data through machine learning techniques) as well as operation of non-critical power intensive loads; and (iii) to develop multiple-hierarchical tasks in automatic way through machine learning for intelligent micro-grid operation (i.e. hierarchical micro-grid operations considering system dynamics with stability and control).
Admission requirements
The candidate will be enrolled in the PhD programme of Renewable Energy at the Faculty of Engineering and Science and the applicant must qualify for admission to this PhD Programme.
Proficiency in oral and written Norwegian or Scandinavian languages is required, as the candidate may need to contribute in bachelor level teaching (in Norwegian) of renewable energy courses. The language of instruction is Norwegian, so the applicant must master this. Moreover, to enable close cooperation with Norwegian power companies, the candidate must be able to discuss relevant technical problems in fluent Norwegian (Scandinavian) and have a knowledge of the Norwegian and Scandinavian power system. Good knowledge of English is also necessary for studying the scientific literature, writing papers and enabling oral communication with English speaking coworkers.
Further provisions relating to the position as PhD Research Fellow can be found in the Regulations Concerning Terms and Conditions of Employment for the Posts of Post-Doctoral Research Fellow, Research Fellow, Research Assistant, and Resident.
Additional requirements
The successful applicant should hold a master's degree from a Norwegian or an accredited foreign university in renewable energy engineering, electrical power engineering, mechatronics, electronics and computer engineering, or a similar/related field and competence in areas relevant to the position.
In addition, the following additional requirements would be prioritized:
Strong academic skills in grid integration of renewable energy, electrical power engineering, demand side management, machine learning
Relevant research experience on machine learning techniques for electrical energy system
Relevant experience on building integrated energy system as well as home energy management system operation
Publications in the related and relevant field (journal publications will be preferred)
Experience in modeling and simulation by using numerical tools e.g. regression techniques, Python, Matlab, etc.
Pedagogy qualifications / course(s), as it is expected that the candidate will contribute in bachelor level teaching in Norwegian
The applicant must submit an approved project description within three months of appointment to the departmental research committee. The PhD dissertation must be written in English.
Personal suitability and good teamwork skills will be emphasized. The position also places great demands on the applicant's capacity for independent goal-oriented work, their ability to concentrate, and on attention to detail. Applicants will be assessed based on academic background and results, and any previous research and development work experience (e.g. journal publication).
Short-listed applicants will be invited for interviews. With the applicant's permission, UiA will also conduct a reference check before the appointment.
Remuneration
The position is remunerated according to the State Salary Scale, code 1017 Research Fellow, salary NOK 449 400 gross per year. A 2 % compulsory pension contribution to the Norwegian Public Service Pension Fund is deducted from the pay according to current statutory provisions.
The Norwegian Public Service is committed to reflecting the diversity of society, and the personnel policy of the University of Agder aims to achieve a balanced workforce. All qualified persons are therefore encouraged to apply for the position, irrespective of cultural background, gender, age, or disability.
The appointment is made by the Appointments Committee for Teaching and Research Positions at University of Agder. The successful applicant will have rights and obligations in accordance with the current regulations for the Public Service.
Application
Submit your application and CV online. Please click on the link "Apply for this job". The following documentation shall be submitted as attachments to the online application:
Certificates and grades for all post-secondary education, including the bachelor's level; master's degree/higher degree certificate, with a summary of the courses/subjects included in the degree
Applicants with a foreign higher education must attach an official description (in English) of the grading system used at the issuing institution
Applicants who are required to document their English proficiency must submit their TOEFL or IELTS test results (these may be forwarded after the closing date)
An additional assessment of Norwegian/Scandinavian and English proficiency will be undertaken at the time of interview
Summary and links to the applicant's scientific publications, if produced
A short research proposal (preliminary) that sets out the background, rationale, recent work and research design for the intended study. This should not be more than 2 pages, but will form an important part of the evaluation of candidates.
Please do not submit large documents, like thesis or publications. If any additional information is required, the applicant will be informed later.
Original documents must be presented for verification to the University of Agder. Successful candidates will be asked, normally during the interview, to ensure that the issuing university submits documents in a sealed envelope directly to UiA or provide access to their documents online, which allows UiA to verify the authenticity of these electronic documents via a secure website hosted by the issuing university (contact person at UiA will be provided later for certain candidates).
The applicant is fully responsible for submitting complete documentation. Without complete documentation we cannot, unfortunately, include you in the assessment process.
All documentation of education must be in the original language and in Norwegian, English, Swedish, or Danish (if the original language is not one of these). The application should include a translation, which should preferably be from the issuing university. Additional documentation must be in English, Norwegian, Swedish or Danish.
Closing date: 23.11.18
For further information please contact:

In accordance with §25(2) of the Freedom of Information Act, applicants may request that they are not identified on the open list of applicants. The University, however, reserves the right to publish the name of applicants. Applicants will be notified in case the University intends to exercise this right.