Stilling:
Associate Professor in Film and TV Production
Deadline 14.10.2018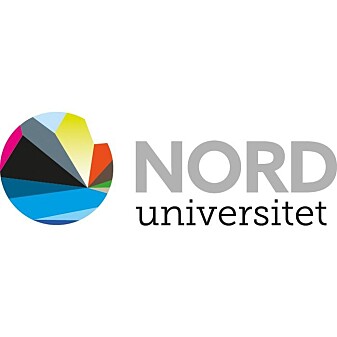 Nord University
Global challenges demand new insight, innovative solutions and local legitimacy. Nord University is a young university with strong regional ties and a global perspective. We are committed to delivering relevant educational programmes and research, with a focus on blue and green growth, innovation and entrepreneurship, and welfare, health and education. Nord University has 12,000 students and 1,200 employees at nine study locations in central and northern Norway.

The Faculty of Social Sciences (FSV) educates social scientists and professionals who meet society's need for innovation in welfare, development and communication. The Faculty offers a PhD in Sociology. The Faculty of Social Sciences has 1,800 students and 100 employees. The professional community is organised into the following divisions: Welfare and Social Relations; History, Culture and Media; Management and Innovation; and International Relations, the Circumpolar North and Environment.

Read more: www.nord.no/fsv.
About the position
Nord University has a strong position within education in the field of Media Production, with bachelor degrees within Film and TV Production, 3D Art, Animation, VFX and Games and Entertainment Technology (see http://mediastudent.no/media/ for more detailed info).
International media studies are located at our Steinkjer campus and are delivered in English. As such, the position requires good oral and written English language skills.
We seek an associate professor to design and deliver curriculum content to our students and help increase our research / artistic production teach courses within the area of Film and TV production.
Qualification requirements
We seek an associate professor specializing in the field of Cinematography, Lighting and Post Production.
The basis for qualifying as an associate professor will be determined according to academic competence or artistic production in accordance with national standards for the relevant subject. A broad background that covers industry experience will also be prioritized.
For appointment to the position of associate professor, we require evidence of professional work or artistic research, relevant to the position and at an equivalent level of a Norwegian doctoral degree. In addition, the candidate should have pedagogic experience within higher education.
Candidates will be expected to detail and document their artistic works, productions or artistic research.
Applicants who, upon appointment, are unable to document basic pedagogical competence must acquire this competence within a two-year period.
The person who is appointed to the post must be able to teach in Norwegian or another Nordic language within two years after appointment.
The appointee will be expected to maintain a working presence on campus.
Personal Qualities
Successful candidates will be expected to play a prominent role in the development and delivery of the School's taught programmes, and to undertake high quality artistic research leading to national and international distribution and/or publication. They will also be expected to positively participate in School activities, proactively contribute to the development of the School's profile in teaching and research, to engage with industry and to undertake administrative, management and leadership duties related to the position.
The main profile of the study programs and the research is artistic work. This requires a close cooperation with financing bodies, researchers from other fields, departmental managers and relevant industry. A suitable candidate should have good communication skills and team building qualifications.
Salary and Working Conditions
The position is compensated according to Norwegian government regulations, code 1011 for associate professor. Salary is based on seniority and qualifications.
As an employee at the Nord University you become a member of the Norwegian Public Service Pension Fund(SPK) and also get access to other social benefits. A statutory amount to the SPK will automatically be deducted from the salary. The person who is appointed must abide by the laws, agreements, and directives that apply to the position at any time. The responsibilities and duties linked to the position may be altered due to the planned reorganization of Nord University.
Advantages within the Government Pension Fund for borrowing, insurance and pension.
Creative and collegial working environment
A workplace with steady progressive development
Flexible working hours
Active university sports team
General information
The person who is appointed must abide by the applicable laws, agreements, and directives. The responsibilities and duties associated with the position may change with future reorganization at Nord University.
The public sector workforce is expected to reflect the diversity of the population in general. Candidates from marginalized groups are encouraged to apply. Nord University practises moderate allocation according to gender quotas in accordance with the Basic Agreement for State Employees.
Contact information
Further information about the position can be obtained by contacting :
Application process
Applications will be reviewed by two committees, one internal and one external. The internal committee will prepare a short, reasoned report identifying the applicants that they judge to be the most suitable, without giving any indication of rank. Among other matters the question of whether the applicant would be willing to move to Steinkjer will be raised. Applicants who are so willing will, other qualifications being equal, be given priority. The report will be approved by the external comittee.
The chosen candidates will be asked to return a more thorough application and a selection of academic publications. The external committee will rank at least the two best qualified candidates. Ranked candidates will be invited to give a trial lecture and to an interview. For further details, refer to the procedure for appointment of associate professors at Nord University.
Application
Applications must be submitted online by the closing date of 14.10.2018.
The application must include information regarding education, previous appointments, teaching experience, academic administrative experience, academic and professional scientific / artistic work and pedagogic activities.
Applications must include:
A letter of application
Curriculum Vitae
A complete list of publications and professional scientific / artistic work
Letters of recommendation
Note! Publications and academic and professional scientific / artistic work should not be attached to the application. Selected candidates will be invited to send up to ten of their publications and professional scientific / artistic work together with diplomas at a later stage, and then electronically as PDF-files, or as a link to artistic work or production.
All documentation that applicants wish to be taken into consideration must be uploaded as attachments to the application. It is the responsibility of the applicant to send complete documentation electronically within the deadline for the application.
All documentation to be considered is to be uploaded as attachments to the application.
Complete documentation in electronic form must be submitted by the closing date for applications.
After the application deadline has expired a list of applicants will be published. Note that, in special cases, information about particular applicants to a position may be made public even when that applicant has requested that their application be processed confidentially. Applicants requesting an exemption from publication of their details must explain their reasons for doing so in their application. In this case, advance notice will be given in the event of a decision to make public any information about the applicant.
Ref.nr.: 30074173
fnokode:1234