Ledig stilling ved Universitetet i Bergen
Professor - Centre for the Science of Learning and Technology
Deadline: 08.04.2020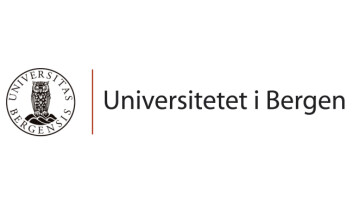 University of Bergen
The University of Bergen is a renowned educational and research institution, organised into seven faculties and approximately 54 institutes and academic centres. Campus is located in the centre of Bergen with university areas at Nygårdshøyden, Haukeland, Marineholmen, Møllendalsveien and Årstad.

There are five departments and two centrs at Faculty of Psychology.

Read more about the faculty and departments/centres.
UiB - Knowledge that shapes society
Through robust and close interaction with the world around us – globally, nationally and locally – we shall be instrumental in building a society based on knowledge, skills and attitudes.
Do you want to take part in shaping the future?
Professor
There is a vacancy for a full professor at the Centre for the Science of Learning and Technology (SLATE) within the learning sciences, with a focus on using digital data and learning analytics to understand learning, teaching, assessment, and creative knowledge processes.
The Centre for the Science of Learning & Technology (SLATE) is an interdisciplinary learning sciences research centre contributing to international research and national competence development on the use of data and data analytic approaches (e.g., learning analytics) to understand learning, teaching, and creative knowledge processes. Hosted at the Faculty of Psychology, SLATE opened in January 2016 with funding from the Norwegian Ministry of Education and the University of Bergen, and has a broad mandate as a national competence and research centre for learning analytics. As an interdisciplinary centre we strive to see research challenges from multiple perspectives.
SLATE's research fall into four themes: Learning Analytics, Creativity, Learning & Technology, Assessment Innovation & Theoretical Pedagogy, and Emerging Technologies and their Underlying Data. Research projects involve both national and international research partners. They span from research overviews and systematic reviews to infrastructures for educational data and projects using learning analytics to better understand learning and creative knowledge processes. We are a dynamic and including milieu of 20 persons, including faculty, researchers, adjuncts, postdocs, PhD and Masters students, and support staff.
With this position we will strengthen our research related to learning-centered analytics, in particular research on using various types of digital data (e.g., log files, sensor data, eye-tracking data, audio, video, fMRI, etc.) to give insight into learning, teaching, assessment, and creative knowledge processes. The successful applicant will also be involved in the development of a teaching portfolio for the Centre.
Work tasks/research field:
Contribute to the further development of the interdisciplinary research Centre SLATE
Collaborate with national and international partners on research and project development on learning analytics, artificial intelligence in education, educational data science, and the use of digital data to understand learning.
Participate in on-going research at SLATE
Contribute to developing new applications for external funding from the Norwegian research council, EU, and other possible funding sources
Contribute to the development of a teaching portfolio for SLATE within learning sciences, educational data science, learning analytics, artificial intelligence in education, cognitive science, technology enhanced learning, or other relevant themes
Teaching and Masters/PhD supervision
Qualifications and personal qualities:
A doctoral degree in a relevant field for the position, such as learning sciences, cognitive science, educational data science, learning analytics, educational psychology, artificial intelligence
Expertise in relevant research methods for dealing with process data and digital traces of learning
Previous research on artificial intelligence in education will be a strength
Extensive experience from scientific publishing, research collaboration, and research leadership
Experience with research application development and a record of research financing
Research administrative experience
Ability to work independently and in a structured manner, and have the ability to collaborate in an interdisciplinary team
Experience from teaching and supervision of Masters and PhD candidates.
Basic pedagogical training is a requirement for the position. The successful applicant will be offered such training if this requirement is not met prior to employment.
Fluency in written and spoken English is mandatory
The teaching language will normally be Norwegian. The successful applicant will be required to teach in Norwegian or another Scandinavian language within two years of being appointed.
We can offer:
A good and professionally challenging working environment
Salary at pay grade 77 - 85 (code 1013) in the state salary scale. This currently amounts to an annual salary of NOK 741 300 - 934 800 NOK (ink before taxes. A higher salary may be considered for a particularly well qualified applicant
Enrolment in the Norwegian Public Service Pension Fund
Good welfare benefits.
Your application must include:
Full academic CV
Copies of educational certificates, diplomas, transcript of records and letters of recommendation
Names and contact details of 3 References
List of attachments that document your pedagogical qualifications
Documentation of teaching and supervision Master and PhD students
Complete list of publications including information about where this has been published
A research position statement (1-4 pages) describing the applicant's vision and ambitions for the nearest future
Academic work to be considered in the evaluation (maximum of 15)
The application and attachments with certified translations into English or a Scandinavian language must be uploaded at JobbNorge.
We note that applications are evaluated with the information and attachments attached to the application in Job Norge when the application deadline expires. Attachments must be in English or a Scandinavian language, and any translations must be certified. It is your responsibility to ensure that all information is submitted before the deadline.
It is especially important that attachments that should be taken into account are uploaded as attachments to the application, cf. last bullet point.
General information:
Detailed information about the position can be obtained by contacting:
The state labour force shall reflect the diversity of Norwegian society to the greatest extent possible. People with immigrant backgrounds, gap in their CV and people with disabilities are encouraged to apply for the position. Information about disabilities or gap in CV can be used for registration purposes at University of Bergen.
The University of Bergen applies the principle of public access to information when recruiting staff for academic positions.
Information about the applicant may be made public even if the applicant has asked not to be named on the list of persons who have applied. The applicant must be notified if the request to be omitted is not met.
The appointment shall be based on the recommendation of an academic committee and an independent assessment by the appointing body, including interviews and possible testing of teaching qualifications.
The successful applicant must comply with the guidelines that apply to the position at all times. Reference is made to the general University regulations that stipulate that, as part of the normal duties of the position and within his/her academic field, the successful applicant may also be required to teach, supervise and carry out examination related tasks outside the organisational unit to which the position belongs.
For further information about the recruitment process, click here.