Ledig stilling ved UNIS
Postdoctoral research fellowship in permafrost geochemistry and cryostratigraphy
Deadline: 05.07.2019
Description of the vacant position and qualifications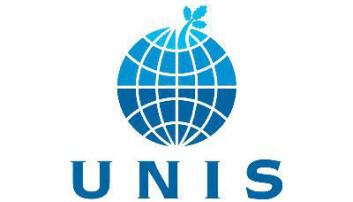 UNIS
UNIS is a state-owned limited company with five of Norway's universities represented on the board. UNIS is located in a modern working environment in Longyearbyen, Svalbard, and is well equipped with both technical and scientific equipment and laboratories. The institution has an infrastructure for both marine and terrestrial field research in Svalbard. The studies at UNIS are marketed internationally and all classes are offered in English. Approximately half of the staff and students are from abroad.The Department of Arctic Geology at UNIS is seeking applicants for a 3 year Postdoctoral research fellowship within permafrost geochemistry and cryostratigraphy, commencing in the fall of 2019, preferably by October 1st.

Currently the department constitutes 4 professors, 5 associate professors, 5 PhD students, 9 Adjunct positions and 1 technical/administrative staff. The department conducts research and education in Arctic marine and terrestrial geology, and currently provides 24 courses at bachelor, master and PhD levels. The department focuses on six main areas, all with an emphasis on High Arctic systems: marine geology, Quaternary geology, permafrost and periglacial geomorphology, glaciology, sedimentology, and structural geology. Additional information about the department can be found at www.unis.no.
The post.doc. will conduct novel research within permafrost geochemistry and cryostratigraphy in Svalbard as part of the project entitled Climatic forcing of methane gas escape through permafrost (CLIMAGAS) funded by the Research Council of Norway. The job involves working as part of the project research group led by Professor Andrew Hodson to i) monitor the outflow characteristics of methane-bearing groundwater seepages; ii) characterise the water (stable isotopes, methane content and geochemistry) of unfrozen pore waters in cryopegs and the ground ice in permafrost cores, iii) perform cryostratigraphic description of permafrost cores (in conjunction with Professor Hanne Christiansen), and iv) analyse data and lead /participate in scientific writing of papers. For i) you will have experience of data logging, geochemical sampling and inverse geochemical modelling. For ii) and iii) you will have experience in the systematic analyses of permafrost cores. You will also coordinate and participate in field research that involves a large project team visiting Svalbard throughout most of the year, especially between late winter and autumn. Therefore experience of winter Arctic field work in particular, will be a distinct advantage. You will have a PhD and publication track record that demonstrates competences in relevant polar science preferably within geosciences.
Essential Criteria
Experience of polar field work, including the planning and implementation of own field research during the pre-melt season.
Proven skills in geochemical analysis of water and/or sediments. This can be quite broad as there are a lot of competences among the project consortium.
Experience with permafrost core analyses for cryostratigraphical studies.
Lead author of publications in Arctic science
Desirable criteria:
Experience with permafrost coring (collection, processing and analysis).
Proven skills in data logging, including hydrological parameters and water quality.
Employment conditions for post doc positions at UNIS
The duration of the Post Doc position is 3 years. All salaries are set in accordance with the Norwegian government's University salary scale. Post doctoral research fellows start at a gross salary of NOK 514 800 annually. The salary will depend on experience/seniority. As a resident in Svalbard an annual allowance of NOK 34 560 (Svalbardtillegg) will be added to the salary. A Social Security contribution of 2 per cent, to the Norwegian Public Service Pension Fund, will be deducted from the salary. Income tax on Svalbard is 8 per cent, plus 8,2 per cent toward National Insurance coverage. UNIS offers a membership in the Norwegian Public Pension Fund.
Selection and appointment
A committee appointed by the Managing director of UNIS will evaluate the qualifications of the applicants, and invite the highest ranked person(s) for an interview. The appointment will be made by the Director of UNIS based on the recommendation from the committee.
Application
Inquiries about this position may be directed to:
The application, submitted electronically in www.jobbnorge.no, must include:
a brief account of the applicant's research interests and motivation for applying for the position
the names and contact information for two referees.
CV
transcripts and diplomas showing completion of the master's and PhD degrees, or official confirmation that the PhD's thesis has been submitted
relevant certificates/references
A full list of publications & previously held grants
The application and appendices with certified translations into English or a Scandinavian language must be uploaded in Jobbnorge.
Deadline for application is 5th of July 2019.
You can request to have your application kept from public access cf. the open files act § 25. The request must be explained. UNIS will determine if the application will be kept from public access or not, based on the explanation and the regulations from the open files act. If the application will not be accepted, the candidate will be contacted.