Stilling:
Postdoctoral fellowship – the importance of the marine habitat for the European eel
Deadline 05.10.2018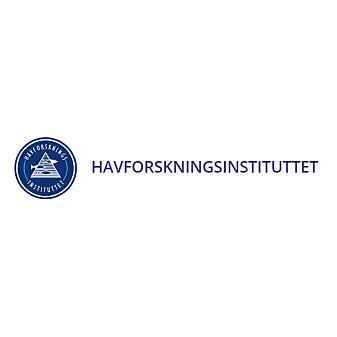 Institute of Marine Research
The Institute of Marine Research (IMR) is the biggest research institute of its kind in Europe, with over 1,000 employeesand a wide range of research facilities and laboratories of high international standard. Our main activities are research, advisory work and monitoring. The Institute owns and operates six research vessels.

Our main offices are in Bergen, and we have a department in Tromsø and research stations in Matre, Austevoll and Flødevigen. In January 2018, the IMR was merged with NIFES – The National Institute of Nutrition and Seafood Research. The new institute will be a leading supplier of knowledge relating to the sustainable management of the resources in our marine ecosystems and the whole food chain from the sea to the table.
About the position:
Ecosystem Acoustics for 3 years. The postdoctoral researcher will be based at Austevoll research station in Norway. Much of the field work will take place in southern Norway and will require stays at the Flødevigen research station. There is also the possibility of field work in other parts of Norway.
The postdoctoral position is associated with MAREEL, a four-year project funded by the Norwegian Research Council. The objective of the project is to understand the factors that drive European eels to either colonize freshwater or saltwater systems or shift habitats by determining their relative ecological advantage in terms of growth, fatty acid profiles, dietary pattern and parasite load. This multidisciplinary project involves combining analytical techniques (microchemistry analysis, stable isotope analysis, fatty acid analyses) and fine-scale behavioural surveys (acoustic telemetry, RFID tagging) to identify patterns the different life-history strategies of eels.
About the project:
The MAREEL project has consortium members in three countries with expertise in the above-mentioned research areas, thus providing a solid environment and support for the post doc. On this site you can find more information on the project and the partners involved.
The main duties of the post doc will be to:
Coordinate/collect eel samples from the different salinity habitats.
Take part in the eel tagging and telemetry surveys.
Carry out the microchemistry analyses.
Analyze the results and prepare them for publication.
Preferred time period:
15 January 2019 - 31 December 2021
Essential qualifications:
PhD in biology or similar. Specialization in freshwater/marine ecology or in fisheries biology is preferred.
Good knowledge of statistics with the ability to synthesize different data streams.
Experience with field work (fish tagging, telemetry, dissection).
Good oral and written communication skills in English.
Ability to work in a multi-disciplinary international team setting.
Desirable qualifications:
A working knowledge of the Norwegian language is preferred but not required; language training courses in Norwegian will be offered.
Isotope analysis.
Otolith analysis.
Passive acoustics.
Life history traits and strategies.
We offer:
A challenging, creative and good work environment.
Work in a national institute with extensive international contacts.
Flexible working hours, and a wide range of welfare services.
The Institute offers a governmentally regulated salary as 1352 post doctor and an excellent pension scheme through the Norwegian Public Service Pension Fund, and other welfare benefits (see https://www.spk.no/en/ for more information).
Additional information:
(tel. +47 97627269, e-mail: [email protected]). You can also find more information on our web site: www.hi.no.
The Institute of Marine Research is an Inclusive Workplace enterprise that wishes to ensure diversity in its workforce, and we are an equal opportunity employer. We therefore encourage all qualified candidates to apply for the vacancy. Please note that information about applicants may be made public even if an applicant has requested to be exempted from the list of applicants. Applicants will be notified about this in advance.
Please submit your application electronically via the link on this page, enclosing a full CV including a list of publications, copies of relevant recommendations and academic transcripts.