Stilling:
PhD Research Fellowship in Blockchain
Deadline 07.10.2018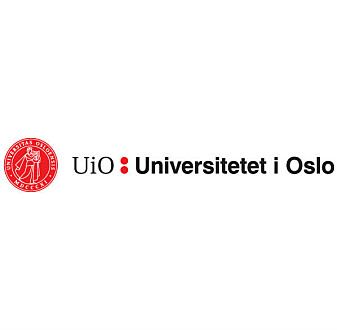 University of Oslo
The University of Oslo is Norway's oldest and highest rated institution of research and education with 28 000 students and 7000 employees. Its broad range of academic disciplines and internationally esteemed research communities make UiO an important contributor to society.

The Department of Informatics (IFI) is one of nine departments belonging to the Faculty of Mathematics and Natural Sciences.. IFI is Norway's largest university department for general education and research in Computer Science and related topics. The Department has near 950 students on bachelor level, near 450 master students, and over 180 PhD students. The overall staff of the Department is close to 250 employees, about 200 of these are full time positions. The full time scientific staff is 60, mostly Full/Associate Professors.
About the position
PhD Research Fellowship in Blockchain available at the Section for Network and Distributed Systems at the Department of Informatics.
The fellowship period is up to 4 years. The position entails a compulsory work load of 25% that consists of teaching and supervision duties and research assistance.
There is a potential for the research to be conducted in collaboration with Cornell University, which is one of leading research centers in the world in the area of blockchain.
Job description
Traditional economic models are based on brokers such as banks, charging mediation fees. Bitcoin did away with a broker entity and showed that it is fundamentally possible to have a working system in practice where the technology does all the mediation. In 2016, the application range exploded, with the Blockchain Paradigm being heralded as the enabler of cooperative economy. Blockchain use in healthcare provision and energy markets is making global news. 15% of top global banks aimed to roll out commercial blockchain products in 2017. Microsoft and IBM declare blockchain as a key technology for business. Netherlands and Estonia make blockchain a part of their national technological strategy.
Unfortunately, the sudden demand for blockchain solutions has caught the society unprepared. While the potential is huge, meaningful standards are to emerge and even application requirements are to be crystallized yet. It is already clear, however, that new blockchain applications have characteristics significantly diverging from those of Bitcoin, due to the key differences in the operational conditions, prevalent threats and risks, and performance requirements. This call for a design of new mechanisms for data storage, distribution, security, etc.
The main objective for this PhD position is to contribute to analyzing the requirements and devising new mechanisms for novel classes of blockchain applications.
The results can impact healthcare provision, energy markets, and a broad range of B2B interaction which involves e-asset transfer, by filling the technology gap and powering industry initiatives in this rapidly developing area.
Additional information can be found using the following link:
http://heim.ifi.uio.no/~romanvi/blockchain-phd-2018.html
There is a potential for the research to be conducted in collaboration with Cornell University, which is one of leading research centers in the world in the area of blockchain.
Qualification requirements
The Faculty of Mathematics and Natural Sciences has a strategic ambition of being a leading research faculty. Candidates for these fellowships will be selected in accordance with this, and expected to be in the upper segment of their class with respect to academic credentials.
Applicants must hold a Master's degree or an equivalent qualification in Computer Science.

the average grade point for courses included in the Master's degree must be B or better in the Norwegian educational system
the Master's thesis must have the grade B or better in the Norwegian educational system
the average grade point for courses included in the Bachelor's degree must be C or better in the Norwegian educational system

Applicants must also be able to demonstrate interest in scientific research.
The evaluation considers many aspects of excellence, as well as the personal drive and organizational skills.
The ideal candidate for the position will have strong background in distributed computing.
All Ph.D. candidates must demonstrate high English language skills. International applicants must document these skills prior to admission to the PhD programme by passing one of the following tests with these or better grades:

TOEFL – Test of English as Foreign Language, internet based test (IBT). Minimum total score: 80
IELTS – International English Language Testing Service. Minimum overall band score: 6.5
Certificate in Advanced English (CAE) and Certificate of Proficiency in English (CPE) from the University of Cambridge
PTE Academic – Pearson Test of English Academic. Minimum overall score: 62
The purpose of the fellowship is research training leading to the successful completion of a PhD degree.
The fellowship requires admission to the PhD programme at the Faculty of Mathematics and Natural Sciences. The application to the PhD programme must be submitted to the department no later than two months after taking up the position. For more information see:
Application and admission to the PhD programme in natural sciences
We offer
Salary NOK 449 400 – 505 800 per year depending on qualifications and seniority as PhD Research Fellow, (position code 1017)
A strong research environment. Our students have won best paper and best demo awards at several conferences. Our alumni are employed by IBM Research, Microsoft, Spotify, and highly reputable academic institutions in Europe.
The group of Networks and Distributed Systems offers a work environment that is well equipped with the newest hard- and software technology. The research group has tight bonds with Simula Research Laboratory. Furthermore, we have well-established links to national and international research institutions. We conduct collaborative research projects that are funded by Norwegian research funds, and the European Community.
Highly relevant for the prioritized initiatives at the department such as the Strategic Research Initiative for Concurrent Security and Robustness of Networked Systems (Conserns).
Opportunities for research stays with our renowned collaborators worldwide, including Cornell and University of Toronto.
Attractive welfare benefits and a generous pension agreement, in addition to Oslo's family-friendly environment with its rich opportunities for culture and outdoor activities
How to apply
The application must include:
Cover letter. Statement of motivation and research interests
CV (summarizing education, positions and academic work - scientific publications)
Copies of educational certificates, transcript of records and letters of recommendation
Documentation of English proficiency
List of publications and academic work that the applicant wishes to be considered by the evaluation committee
Names and contact details of 2-3 references (name, relation to candidate, e-mail and telephone number)
Foreign applicants are advised to attach an explanation of their University's grading system. Please note that all documents should be in English (or a Scandinavian language).
Applicants may be called in for an interview.
Formal regulations
No one can be appointed for more than one PhD Research Fellowship period at the University of Oslo.
Please see the guidelines and regulations for appointments to Research Fellowships at the University of Oslo.
According to the Norwegian Freedom and Information Act (Offentleglova) information about the applicant may be included in the public applicant list, also in cases where the applicant has requested non-disclosure.
The University of Oslo has an agreement for all employees, aiming to secure rights to research results etc.
The University of Oslo aims to achieve a balanced gender composition in the workforce and to recruit people with ethnic minority backgrounds.
Contact information
For technical questions about the recruitment system, please contact HR Adviser Torunn Standal Guttormsen, +47 22854272, [email protected]