Ledig stilling på Universitetet i Sørøst-Norge
PhD Research Fellow in CO2 capture
Deadline 04.04.2019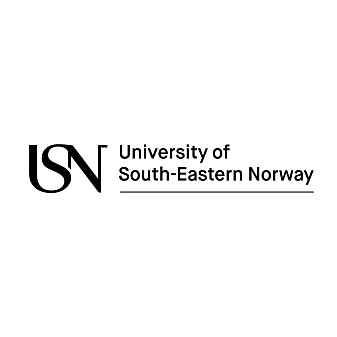 University of South-Eastern Norway
University of South-Eastern Norway has about 18 000 students and about 1500 employees. The university is organized in four faculties, with instruction and R&D activities on eight campuses. The main profile of the university is to provide socially relevant education, geared towards specific professions, and adapted to the requirements of the workplace, as well as to produce applied research and development.
About the position
The Faculty of Technology, Natural Sciences and Maritime Sciences has a vacancy for a position as PhD Research Fellow in CO2 capture from 15.08.2019.
The position is at the Department of Electrial Engineering, Information Technology and Cybernetics and reports to the Head of Department. The place of employment is Porsgrunn, Norway.
Qualifications
Applicants to the PhD position must have a Master's degree or equivalent higher education qualifications in analytical and/or physical chemistry, spectroscopy; experience with experimental analytical work is an empowering additional priority.The applicant must have gained the degree within the application deadline.
It is a requirement that the successful applicant is granted admission to the university's doctoral programme in Process, Energy and Automation Engineering.
Co-operation between staff members is an integrated part of the working atmosphere at the University of South-Eastern Norway. The candidate must be motivated and demonstrate a proven ability to work effectively within a team and in a collegiate manner to formulate and realise common objectives.
Personal suitability for the position will be emphasized.
A total of one semester of Master and PhD level courses is included in the Ph.D.plan. The PhD student will receive full chemometric training as part of the PhD study programme. Motivation and the ability to work independently are important qualities which will be prioritized.
Information about the position
The build-up of CO2 in the earth's atmosphere is recognized as the single most important environmental challenge to the global society. All climate change mitigationplans depend on CO2 capture, sequestration and storage (CCS) as the 'immediate response' technology. Gasliquid absorption processes are expected to be the CO2 capture technology for early large scale deployment. A detailed understanding of the CO2 capture solvent is therefore necessary to ensure development and application of an optimal technology.
The main focus of this PhD project is development of a reliable analytical technique for liquid phase on-line quantitative analysis of the chemical composition of CO2 capture solvents. Important aspects are:
• To provide high quality data as input to thermodynamic modeling (VLE).
• Extending the method application area, i.e. satisfy solvent management information needs.
• Multivariate calibration of Raman spectra, FT-NIR and FT-IR with focus on quantitative monitoring and prediction of selected 'lead molecule' concentrations.
• Evaluation of optimal information content in the alternative analytical modalities.
The work will take place in the CO2 analytical laboratories at USN/TNM Porsgrunn.
The appointment is for a term of three years with no teaching duties or four years with 25% teaching duties.
We offer
We offer
A professionally stimulating working environment.
Good opportunities to develop your career and your academic skills
A good social environment
Attractive welfare benefits in the State Pension Plan
Opportunity for physical activities within working hours
Salary
PhD Research Fellow (code 1017): NOK 449 400 a year. Further promotion will be based on service in the position. In special cases, employment in code 1378 may be considered. Salary NOK 449 400 - 607 700 a year.
A statutory contribution will be made from the employee's salary to the state pension plan.
Additional information
The Academic Appointments Board is responsible for appointments to academic positions at University of South-Eastern Norway. An expert committee will evaluate the applications. On the basis of the committee's recommendations, short-listed applicants will be called in for interviews and must be prepared to give a practice lecture.
The successful applicant must comply with the laws, regulations and agreements that apply to the position.
As an equal opportunities employer we welcome applicants from all sections of the community regardless of gender, ethnicity, disability, sexual orientation and transgender status. All appointments are made on merit.
There are few women/men employed in research positions at the Department, and consequently women/men are especially encouraged to apply.
According to the Norwegian Freedom of Information act § 25 2 paragraph, information about the applicant may be included in the public applicant list, even though the applicant has requested non-disclosure. The applicant will be informed if his/her request has been declined.
How to apply
University of South-Eastern Norway uses online applications. We therefore ask applicants to register their application and CV online by clicking on the "Send application" link to the right. The application must include the following documents:
1. Certified diplomas and certificates from university college/university
2. Master's thesis
3. A 5-page (maximum) project description
4. Any scientific publications and a list of these
5. Three references (contact information)
Please note that all documents must be translated into English or a Scandinavian language by an authorized translator.
For further information concerning the position please contact
• Assoc. prof. Maths Halstensen, telephone: +47 35 57 51 87, e-mail: [email protected]
• Prof. Klaus Joachim Jens, telephone: +47 35 57 51 93, e-mail: [email protected]
• Assoc. prof. Zulkifli Idris, telephone: +47 35 02 64 74, e-mail: [email protected]
at the Faculty of Technology, Natural Sciences and Maritime Sciences, Department of Electrical Engineering, Information Technology, and Cybernetics.