Ledig stilling ved UNIS
Ph.D. in Arctic Geology
Deadline: 27.09.2019
Ph.D. in Arctic Geology combining seismic and field data to understandcarbonate deposition and preservation in tectonically active settings
General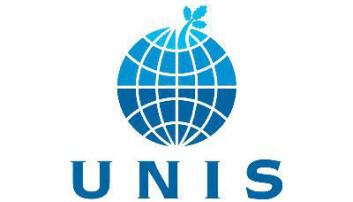 UNIS
UNIS is the world's northernmost educational institution, located in Longyearbyen. UNIS has technical and scientific equipment, laboratories and infrastructure well suited for teaching and research in Arctic natural science and technology for sea, land and atmosphere. The disciplines include Arctic Biology, - Geophysics, - Geology and - Technology. All courses are taught in English, and about half of the staff and students are from abroad. UNIS is a state-owned corporation.
Longyearbyen is located in Svalbard, in the midst of a varied and beautiful Arctic nature with good opportunities for outdoor activities. Longyearbyen is a modern town with approx. 2200 inhabitants and has a good service offering including kindergartens, swimming / sports hall and a varied association, sports and cultural life
The Department of Arctic Geology at The University Centre in Svalbard (UNIS) has a vacancy for a three-year Ph.D. position combining seismic and field based studies of Upper Paleozoic carbonates to understand links between tectonic evolution, carbonate deposition and preservation.
The study is financed by the Suprabasin research project sponsored by Norwegian Research Council and the industry. The project is scientifically led by the University in Oslo, with active partners from the Norwegian University of Science and Technology in Trondheim, University of Aberdeen, University in Tromsø, University of Nebraska Omaha, GEUS in Copenhagen and UNIS. The project seeks to improve our understanding of sedimentary basins controlled by large - magnitude normal faults in rifts and rift margins. Focus of the studies will be sedimentary facies, architecture, footwall rebound controlling sedimentary fairways, landscape denudation as temporal sediment source and burial history of basins.
The Department for Arctic Geology at UNIS presently consists of 4 professors, 4 associate professors, 10 adjunct professors, 1 Post Doc, 6 PhD students and 1 department technician. Additional information about the Arctic Geology department can be found at http://www.unis.no/research/arctic-geology/. UNIS has an extensive logistic department for organizing high Arctic field work in a safe manner with minimal impact on the environment.
Description of the vacant position
We are seeking a creative and highly motivated person to fill this Ph.D. position. The Ph.D. position focusses on improved understanding of the Late Paleozoic evolution of the Loppa High, Barents Sea and includes detailed studies of the onshore analogue in the Sørkapp-Hornsund area of southern Spitsbergen.
The project aims to use field based investigations of carbonate facies and architecture in outcrops to better understand subsurface data from the Loppa High. The onshore component is based on classical field techniques supported by drone-supported photogrammetry and petrographic analysis. The offshore study is based on Barents Sea seismic and well data including core and wireline logs and will be carried out in cooperation with a post doc at GEUS in Copenhagen.
Required knowledge and skills
The successful candidate must have a Master degree or equivalent in an appropriate field (sedimentology/basin fill studies, carbonate sedimentology, sequence stratigraphy, tectonics and seismic interpretation). The evaluation committee will especially consider the following:
Have physical fitness for fieldwork and preferentially experience from remote mountain areas or subarctic or Arctic areas, including strenuous hiking partly in steep terrain
Personal suitability and demonstrated ability to work both independently and as part of a team
Have strong problem-solving and communication skills
Excellent English written and oral communication skills
Hold a valid driving license
Experience with use of geological work stations and relevant software is an advantage
Admission to the doctoral program at one of the Norwegian mainland universities (likely University of Oslo, refer to www.uio.no/english/research/phd for details) is a condition of employment in the position as Ph.D. student at UNIS. The final plan for researcher education shall be approved and a contract signed with the mainland university at the latest six months after commencement. The detailed research proposal will be prepared by the candidate with support from the supervisors.
Employment Conditions for the PhD position
The employment contract is for 3 years, to start as soon as possible.
The successful candidate must live two of the three years in Longyearbyen. The first year of the study will be at University in Oslo, Greenland and Denmark Geological Survey (GEUS) in Copenhagen and in one of the sponsoring companies. He/she is expected to contribute actively to ongoing scientific activities in the department. It is also expected that the PhD candidate takes an active part in the advancement of his/her field of research, and he/she must also be willing to contribute to the development of UNIS in a more general sense.
All salaries are set in accordance with the Norwegian government's University salary scale. PhD candidates are paid in salary steps 54, which is a gross salary of NOK 472 300.-. As a resident in Svalbard an annual allowance of NOK 34 560.- (Svalbardtillegg) will be added to the salary. A Social Security contribution of 2 per cent, to the Norwegian Public Service Pension Fund, will be deducted from the salary. Income tax on Svalbard is 8 per cent, plus 8, 2 per cent toward National Insurance coverage.
Application and further information
A more complete description of the project and other inquiries about this position may be directed to:
As a minimum, please include the following documents in the online application form (accessible by clicking "Apply for this job"):
A cover letter including your motivation for applying for this position, a description of your research interest and how these relate to the announced position (mandatory - max 1 A4 page)
CV summarizing education, positions and academic work including a list of publications, if applicable
Diploma and transcript from your Master's degree or equivalent
Diploma and transcript from your Bachelor's degree or equivalent
List of publications and academic work (including full copy of MSc thesis) that the applicant wishes to be considered by the evaluation committee
Documentation of English language proficiency
Documentation of driving license
Names and contact details of two to three references (name, relation to candidate, e-mail and telephone number)
All documents should be provided in English or a Scandinavian language and uploaded using the online application form found at www.jobbnorge.no
Deadline for application is 27/09/2019.
Please apply online by using our application form found at www.jobbnorge.no
You can request to have your application kept from public access cf. the open files act § 25. The request must be explained. UNIS will determine if the application will be kept from public access or not, based on the explanation and the regulations from the open files act. If the application will not be accepted, the candidate will be contacted.