Stilling:
PhD scholarship within Data Science
Application deadline: 15.11.2018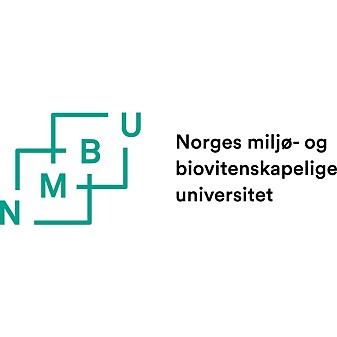 Norwegian University of Life Sciences
NMBU has a special responsibility for research and education that ensures the basis of life for future generations.

Sustainability is rooted in everything we do and we provide knowledge for life.

NMBU has 1700 employees and 5200 students and is organized in seven faculties. NMBU has a campus in Ås and in Oslo. In the autumn of 2020 we are co-located on Ås. Further information on NMBU is available at www.nmbu.no.


About REALTEK


The Faculty of Science and Technology (Realtek) has 130 employees, about 1,100 students and 60 PhD students. The faculty offers bachelor, master, and PhD degrees in natural sciences and engineering in the fields of environmental physics and renewable energy, building and architecture, hydraulic and environmental engineering, machine, process and product development, and geomatics, and degrees in teacher's education and pedagogics. The workplace is in Ås, which is 30 km from Oslo.
Exploring the transition from traditional data analysis to large scale Machine- and Deep Learning approaches.
About the position
The Faculty of Science and Technology at the Norwegian University of Life Sciences (NMBU) has a vacant 3 year PhD–position related to development, implementation and application of data analytical methods.
Title: "Exploring the transition from traditional data analysis to large scale Machine- and Deep Learning approaches"
We consider Data Science as the merging of mathematics, statistics and programming to solve large and complex data analysis problems. Applied linear algebra, multivariate data analysis and mathematical programming are considered key areas of competence for the project. There are several associated and potential application areas at Campus Ås providing access to large and interesting datasets.
Relevant areas of research and application may include:
- Robotics: Efficient analysis and processing of sensor-, image- and video data.- Geomatics: Segmentation- and analysis of image data using innovative Machine- and Deep Learning approaches.- Genomics: Improving feature extraction approached and model selection strategies in predictive large scale genome analysis.- Spectroscopy: Developing methodology for efficient processing and analysis of Hyperspectral imaging data.
The project is fully financed for three years through the MNT program from the Norwegian Ministry of Culture granted to the Top Scientist recruitment program at NMBU.
Research visits abroad can be expected.
Main tasks
Tasks will adapted to the candidates skills/interests and the current problems available for study.
Typical examples include:
- Develop, implement and apply innovative general purpose data analytical methods.
- Refine existing multivariate methods to improve numerical stability and computational speed.
- Efficient inclusion of background-/prior knowledge in constrained model selection and -validation
- Modification of existing data analysis methodology for more efficient processing of hyperspectral imaging data.
A successful candidate is expected to enter a plan for the progress of the work towards a PhD degree during the first months of the appointment, with a view to completing a doctorate within the PhD scholarship period.
You need to have
A MSc in. one of the following:
Data Science/ Machine Learning
Applied Mathematics
Applied Statistics/ Statistical Learning
In addition we desire you to have:
Good programming skills
Applied- and/or Numerical Linear Algebra
Mathematical optimization
Signal processing including Image Analysis
Some experience with processing and analysing data collected by modern sensor technologies
You need to be:
Self-motivated
Curious and co-operative
Fluent in English (both written and orally)
The candidate must meet the conditions defined for admission to a PhD programme at NMBU. The applicant must have an academically relevant education corresponding to a five-year Norwegian degree programme, where 120 credits are at master's degree level. The applicant must have a documented strong academic background from previous studies, and be able to document proficiency in both written and oral English. For more detailed information on the admission criteria please see the PhD Regulations and the relevant PhD programme description.
The applicant must document expertise and interest in the research subject.
Remuneration and information
The position is placed in government pay scale position code 1017 PhD. Fellow, wage framework 20 (salary grade 36-62). PhD. Fellows are normally placed in pay grade 51 (NOK 443 900) on the Norwegian Government salary scale upon employment and follow ordinary meriting regulations.
Employment is conducted according to national guidelines for University and Technical College PhD scholars.
For further information, please contact:
Dr. Kristian Hovde Liland, Associate Professor in Data Science, e-mail: [email protected], phone +47 67 23 16 24, or
Dr. Ulf Geir Indahl, Associate professor in Applied Mathematics, e-mail: [email protected] phone +47 67 23 16 31
Information for PhD applicants and general Information to applicants
Application
To apply online for this vacancy, please click on the 'Apply for position' button. This will route you to the University's Web Recruitment System, where you will need to register an account (if you have not already) and log in before completing the online application form.
Application deadline: 15.11.2018
Applications should include (electronically) a letter of intent, curriculum vitae, full publication list, copies of degree certificates and transcripts of academic records (all certified), and a list of two persons who may act as references (with phone numbers and e-mail addresses). Publications should be included electronically within the application deadline. The relevant NMBU Department may require further documentation, e.g. proof of English proficiency.
Printed material which cannot be sent electronically should be sent by surface mail to Norwegian University of Life Sciences, Faculty of Science and Technology, P.O. Box 5003, NO-1432 Ås, within 15.11.2018. Please quote reference number 18/05557
If it is difficult to judge the applicant's contribution for publications with multiple authors, a short description of the applicant's contribution must be included.